Alexandra Francis West Yorkshire, United Kingdom
I am an emerging interdisciplinary artist and student based in Leeds, England. Between the years of 2015 and 2018, I have exhibited as part of various group, solo and community exhibitions across the UK and in Catalonia and Greece. I was a featured artist in the May and June 2017 editions of the Average Arts magazine, and was shortlisted for the CROOME Development and research award in 2018.
I am a spontaneous artist who enjoys to explore, experiment and create art work from various art forms, including but not limited to; painting, sculpture, installation, photography, ceramics and printmaking.
Previous art projects as part of my artistic practice have been based on colour, biomorphism, audience interaction, fluctuation and working within the expanded field of painting.
I believe it is important to be original, individual and independent, as an artist, and to create and produce new art work that pushes against the boundaries of the art world, and what can be considered as a piece of art.
I enjoy working, communicating and exhibiting with, and alongside other artists, curators, and galleries, where I am able to share my ideas and my art work to help myself to continue to evolve as an artist.
This is not the end, this is only the beginning.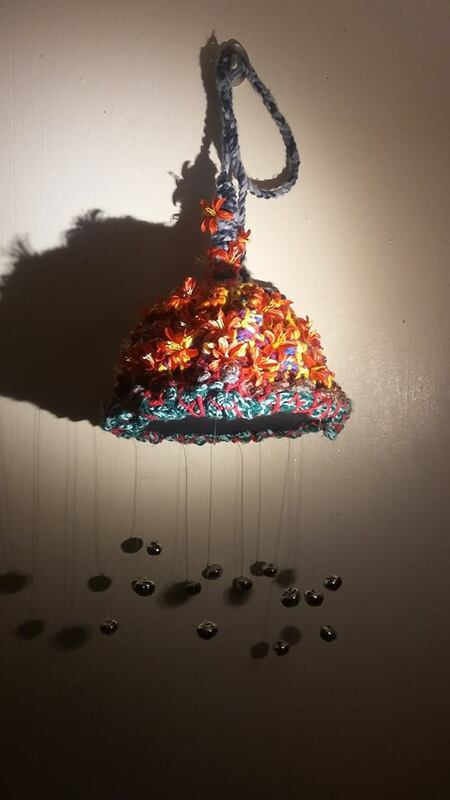 Projects and exhibitions
Details

Surprise 8

13/10/2017 — 15/10/2017

An exhibition curated by Alexandra Kollaros, to support the homeless.

Athens, Athens, Greece
Details

Art To Go

29/07/2017

A group exhibition at the North Yorkshire moors National Park from the 29th July to the 4th September 2017.

Inspired by... Gallery, Whitby
Details

Blimey! Postcard Exhibition

08/07/2017 — 09/07/2017

A postcard exhibition at Blimey! in Darlington.

Cornmill, Darlington
Details

Universal Colour

22/06/2017 — 25/06/2017

My fourth solo exhibition at the Rebooted Gallery in Bradford, England.

Rebooted Gallery, Bradford
Details

Together As One

19/05/2017 — 21/05/2017

An exhibition that I curated and exhibited in. The poster was created by artist Lorain Be.

Rebooted Gallery, Bradford
Details

Healing of a Flower Garden

10/05/2017 — 21/06/2017

My third solo exhibition at the Cafe Lux in Pudsey, Leeds, England.

Cafe Lux Pudsey, Leeds
Details

Static Image

13/03/2017 — 08/05/2017

My second solo exhibition, that was at the Headingley Enterprise and Arts Centre.

Headingley Enterprise and Arts Centre, Leeds
Details

Mixup

28/11/2016 — 28/07/2017

My work has been shown at the LS14 trust building in Seacroft Leeds, from 2016.

LS14 Trust, Leeds
Details

Dark Arts

28/10/2016 — 06/11/2016

A group exhibition, hosted by the Candid Arts Trust.

Candid Art Gallery / Candid Arts Trust, London
Details

A Step Back

26/08/2016 — 09/09/2016

My first solo exhibition, which was at the Old Red Bus Station, in Leeds, England

Old Red Bus Station, Leeds
Details

Horsforth Walk of ART

02/07/2016 — 03/07/2016

A community exhibition called the Horsforth Walk of ART.

Horsforth, Leeds
Details

Trans-

14/04/2016

Group exhibition by Leeds Beckett University Fine Art students, at The Brunswick.

The Brunswick, Leeds
Details

We Are Here In Yellow And Red

23/04/2015

A group exhibition of Art students from Leeds, celebrating Catalonia's newly found independence from Spain, at the Escola d'Art I superior de Disseny de Vic.

Escola d'Art I superior de Disseny de Vic, Vic, Catalonia
Details