Camilla Stacey Cornwall and Isles of Scilly, United Kingdom
Artist, curator, cat owner, potato lover, sleep enthusiast.
I am an artist, curator and #topclassfashionmodel based in Penryn, Cornwall.
My practice covers a broad range and includes printmaking, installation, collage and drawing. My work often deals with subjects that may be unsettling to others; the raw emotion of grief; the frustration that comes from living with disabilities and an obese body. These subjects, however difficult they may be, are represented with a delicacy of touch, a sense of humour and emotional sensitivity which makes them beautiful.
My current work focuses on the long held fascination I have had for 'The Frozen North'. I am creating a body of work for exhibition in 2024 that draws upon my experiences from 2 residencies to the Arctic. This work is primarily text based, supported with drypoint prints.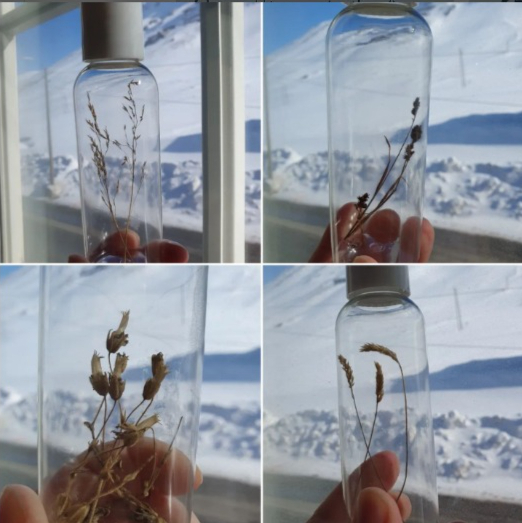 Projects and exhibitions
Details

#topclassfashionmodel

01/01/2019 — 22/09/2022

#topclassfashionmodel changing the world one hashtag at a time.

Online, online
Details

10, 000/Fat

21/10/2016 — 23/10/2016

This installation was created for inland art festival and features plaster casts of all the medication I take, and a mound of margarine stuffed into fabric pockets. The exhibition was about our future selves and as a group Fish Factory Arts decided to focus 20 years into the future. I did a rough calculation and realised I would take nearly...

[Read more]
Inland Art Festival, Redruth
Details