Eve Frances United Kingdom
Eve is a multi-disciplinary artists and maker exploring themes of Fat Justice and Fat activism in contemporary illustration and arts practices.
Eve is an illustrator and maker who works towards meaningful outcomes that are supported by research andexploration of process.
Through examining mainstream depictions of the fat body by artists/designers and activists and questioning their success at portraying the fat body in a considered meaningful way Eve has established a comprehensive understanding of how and why art and activism can work together to de-stigmatize the fat body. From this research they have created a large body of work that more accurately and more positively represents the fat body. This work has gained recognition from Manchester Metropolitan University, winning the Design In Context 2023 award, and has won a Creative Conscience Impact award.
They have explored a variety of processes whilst exploring this research; in final outcomes have chosen to use textiles to communicate. This is a meaningful decision to Eve as they are deeply moved by the historic relationship between community, activism and textile work. They are passionate about finding as much enjoyment in creating and as possible, with a preference to tactile processes such as textiles and ceramics. Process and making therefore play a large role in Eve's practice.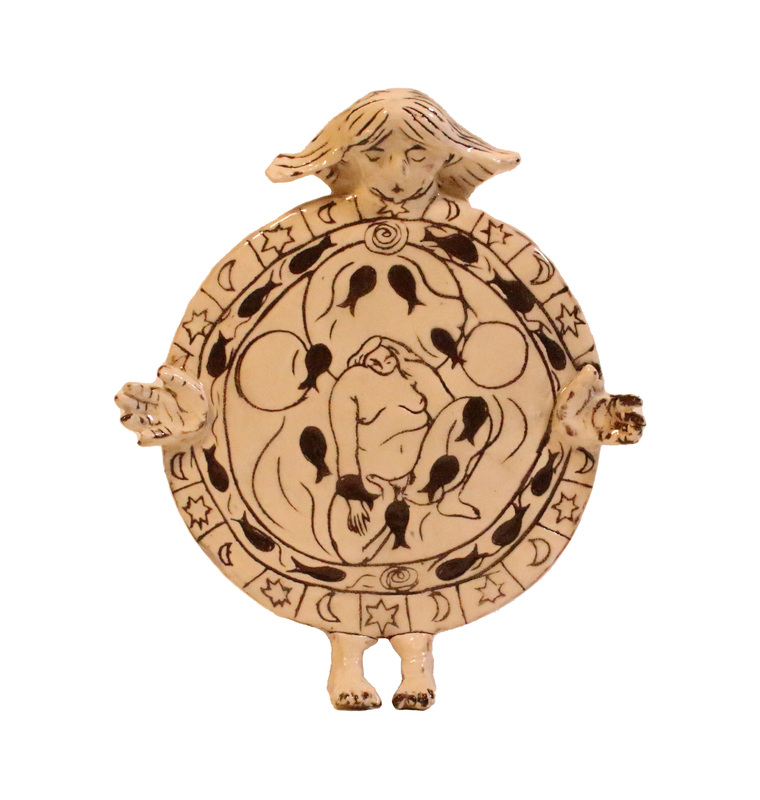 Projects and exhibitions
Details

Under the Sun

09/01/2023 — 24/01/2023

Sunny Bank Mills, Farsley
Details