Lisa Thompson Tyne and Wear, United Kingdom
North East Emerging Fine Artist. I specialise in sculpture, print and illustration.
Are we real? Are we really here? Is what we see who we truly are?
My work explores the abstract human form and the relationship between individual representation and our environment. Individuals can become trapped in an echo chamber creating an environment of confirmation bias that re-enforces what individuals are presenting as 'self'. Through Virtual Reality, Video and sculpture I am creating a physical intervention and isolated experience between the viewer and the installation in the hopes of opening up a dialogue between how we perceive ourselves in the digital and physical spaces we traverse.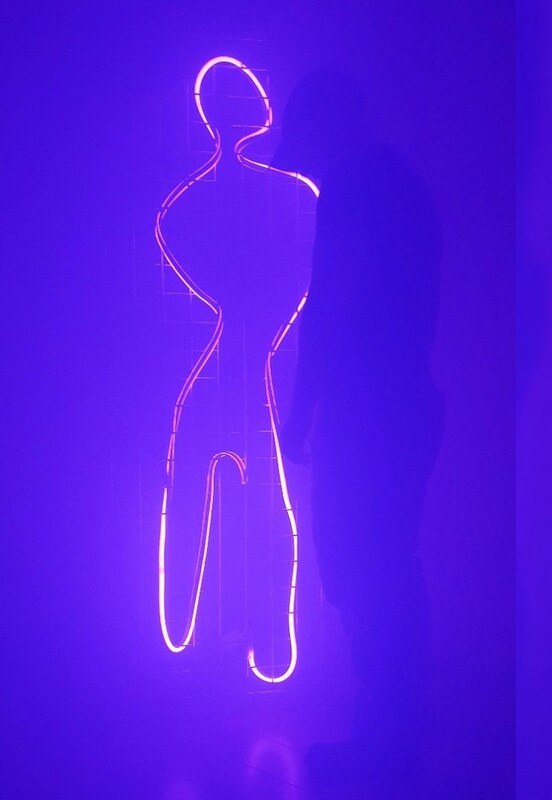 Projects and exhibitions
Details

DARK MATTER

26/09/2019 — 29/09/2019

I worked as one of four regional artist-led collectives, engaging in an ideas and information exchange about collective ways of working. We collaborated on the curation of an exhibition in the Auxiliary Project Space.

Middlesbrough Art Weekender, Middlesbrough
Details

BLURR Collective Pop Up Exhibition

06/09/2019 — 12/09/2019

As part of a collective I helped organise and curate a pop up exhibition in an empty shop in Sunderland. We put out an open call to a collection of local emerging artists and opened our doors for free in Sunderland City Centre. Artists who were a part of the collective were Rebecca Marrs and Elizabeth Griffiths, work shown included paintings by...

[Read more]
Bridge Street, Sunderland
Details

MASS

17/05/2019 — 20/05/2019

I exhibited work alongside students and academics from Sunderland University's Master programme as part of an exhibit called 'MASS' The Breeze Creative studios were open as part of Newcastle Late Shows

Breeze Creative, Newcastle upon Tyne
Details