Pink and grAy (Sylvia Causer and Andrea Freeman) South Yorkshire, United Kingdom
Pink and grAy (Sylvia Causer and Andrea Freeman) are a Live Art/Performance Art Duo based in the North of England. We met whilst studying for M.A. Fine Art at Sheffield Hallam University and discovered that we hold shared ideas and concerns. We have worked together professionally since 2014, soon producing a manifesto which informs all of our work.
We describe ourselves as two mature women doing daft things, seeking to explore deep social issues often through humour. Our work is based on the ridiculous rituals of human communication exploring the fragility of relationships to meaningful things in our lives. Often, our work explores the invisibility of older women in today's society. We develop performances specific to locations and for event based work including festivals and exhibitions. Also, we make films, undertake performed photo shoots, and develop new work through short residencies.
We have performed at the Baltic in Gateshead, the Tetley in Leeds, Macnhester Art Gallery, Liverpool Library, and numerous sites in Sheffield including Sheffield Cathedral and the Millennium Gallery.
Pink and grAy are currently looking for a residency space in Sheffield or South Yorkshire for 3-4 days where we can work freely to develop new performances. This could be a shop, a studio, or a performance space. We would like to undertake a residency in the summer months and at the end of the residency we would perform the new work in the space. If you can offer a space please message Sylvia Causer or drop me a line to: sylvia.causer010@googlemail.com.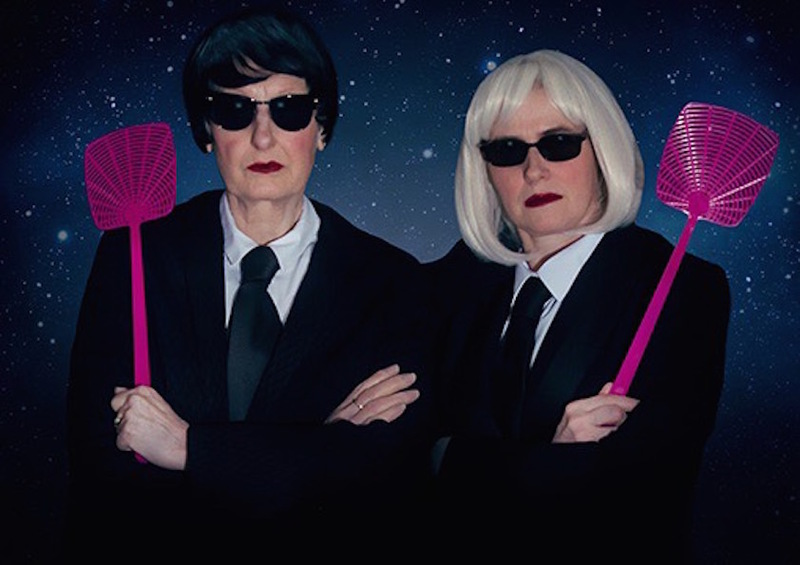 Projects and exhibitions
Details

Weighing Pearls - Performance.

11/11/2017 — 19/11/2017

Pink and grAy will weigh pearls, performed as a silent, reverential ritual. This work explores the journey of souls and how they are judged after the body's death. Pearls are associated with a measure of great worth. These pearls as souls are measured to determine the placement of each in one of three boxes. Pink and grAy take great care to...

[Read more]
Sheffield Cathedral, Sheffield, South Yorkshire.
Details