Rachel Olin Lincolnshire, United Kingdom
Rachel Olin is an Artist and Maker based in Lincoln. Specialising in textile and installation work, Rachel is particularly interested in artwork that involves the viewer, creating an immersive experience. Born in 1988, Rachel has dedicated her life, education and work to the Arts. She studied at Bishop Grosseteste University under skilled artists such as Pete Moss, John Rimmer, and Hilary Bower.
I regard myself as a multidisciplinary artist, utilising materials and techniques which I feel draw towards in relation to the conceptual context of the work. I revel in the physicality of making, often choosing materials that are laborious such as wool. My work tends to lean towards sculptural/installation-based work which lends itself to the immersive nature of my ideas. This immersion can take the form of stepping into a scene, using multiple senses or being actively involved with the work.
Though I favour textiles in many of my works, I continue to develop my practice through experimentation and learning new media. One of my recent exhibitions, AR Lincoln, in partnership with Brew Projects, involved learning digital 3D modelling and Augmented Reality filters in combination with hand crafted works. This also led to learning about electronic cutting machines and the associated software.
A continuing theme in my practice is the use of Textile as Sculpture and Installation, challenging the traditional use of the material whilst also exploring the ways in which the material can be manipulated in order to express ideas. As an Artist my works are becoming larger and more ambitious in scale, with most pieces taking a long time to complete. The materials I use are commonly associated with traditional female craft and with the notion of 'maker'; however, I wish to challenge this by using materials in contemporary ways and challenging the ideas of gender stereotyping.
I am drawn to topics such as societal constructs of gender, spirituality and ritual, ancient human creativity and the female experience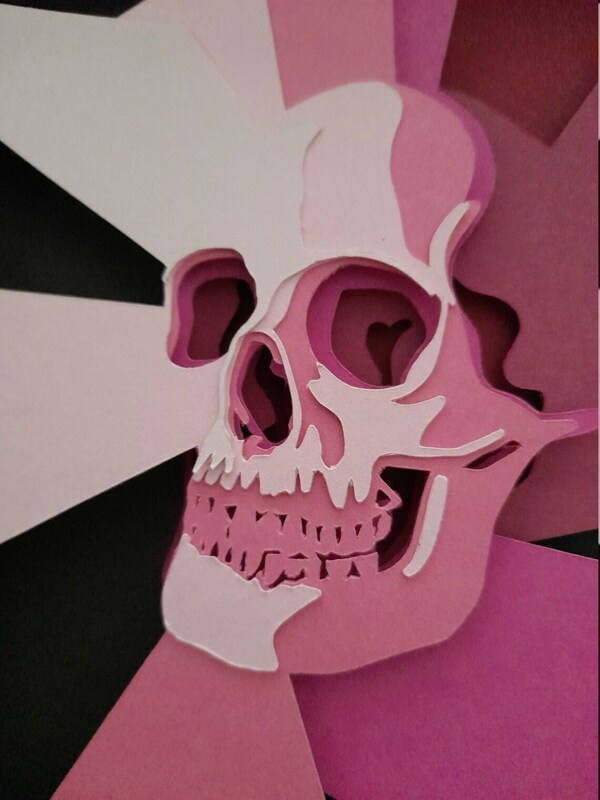 Projects and exhibitions
Details

AR Lincoln

27/08/2021 — 31/08/2022

AR: Lincoln was an outdoor exhibition of Augmented Reality (AR) artwork which came to Lincoln's City Centre from Fri 27 - Tues 31 in August 2021. Visitors to the exhibition could access AR artwork using their own smartphones and other electronic devices inspired by the city itself. This FREE public exhibition was open to all, using the...

[Read more]
Cornhill Quarter, Lincoln
Details