Zara Ramsay London, United Kingdom
Zara graduated from Central Saint Martins BA Fine Art (2012-16). Understanding her practice as means of learning about the world and making as way of navigation, she initiates dialogue with studios to acquire technical skills. Since graduating she has been glaze assistant to Aaron Angell and undertaken a glass blowing mentorship at Peter Layton's Studio. In 2017/8 she was Coventry's AA2A artist.
I work largely in sculpture which is often brought into installation.  Abstracting from objects, experiences and ideas ecountered daily my works set out to explore aspects of contemporary life I find both fascinating and estranged from and to probe the grand narratives underpinning this culture. As means of negotiating these, parallels with the past are often drawn highlighting the history to this fiction creation and timelessness of human attempts at meaning-making. Unexpected material combinations, humour and scales of the micro/macro employed across works challenge the way we understand and make sense of the world. I am interested in the potential for this to incite alternatives. Questions of values are instrinsic and the meeting of the man-made/natural, cultural/ biological are continually explored.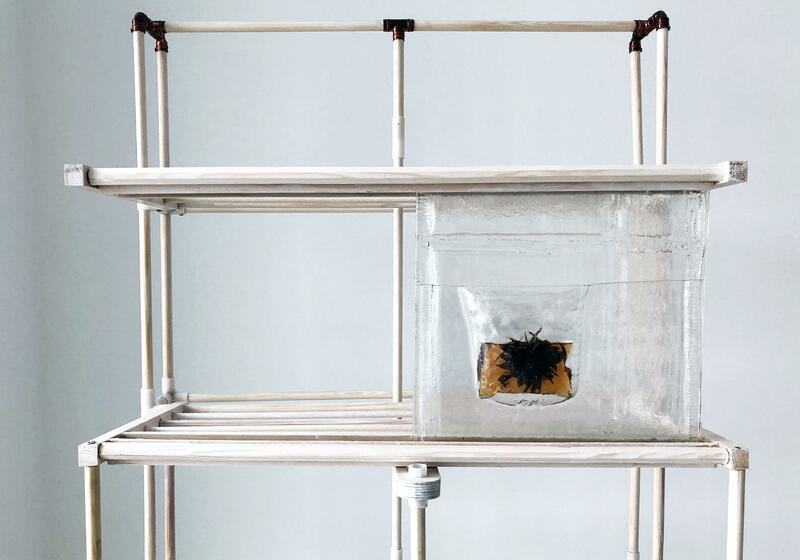 Projects and exhibitions
Details

Open Site

21/09/2018 — 30/09/2018

Part of Deptford X Fringe Festival, 2018 A 10-day free Festival of visual arts focusing on new work by emerging artists. 'When Versailles Got Hung out to Dry' was shown as part of 'Open Site', a two person in the new Seager Gallery.

Seager Gallery, Deptford X Festival, London
Details

Pandora's (Higher) Orders

21/09/2018 — 30/09/2018

A solo installation installed in Deptford Lounge as part of Deptford X Fringe Festival 2018.

Deptford Lounge, London
Details