Anjana Dey-Clark West Yorkshire, United Kingdom
A figurative artist, I work in various mediums but predominantly in acrylic and oils and create artwork that is representational, sensitive and spiritual expressed through colour, form, line, and texture. I work on self-initiated projects to build a current, cohesive and comprehensive portfolio and am always pushing the boundaries of my abilities to find ways to cross-over and develop my practice.
" A painter paints the appearance of things, not their objective correctness, in fact he creates new appearances of things." Ernst Ludwig Kirchner (German Expressionist from the Die Brucke group)
Key Words: Inspiration, Intuition, Passion, Freedom, Brave
My Practice: Who I am
I am a figurative artist based in Leeds, West Yorkshire and my aim is to share my art and my passion for art with other people. I actively strive to stretch the boundaries of my skills and knowledge by doing courses, devouring literature and programmes on art, researching artists, visiting galleries and participating in art events. I apply my skills and learning by working on self-initiated projects, taking on commissions, demonstrations and workshops and regularly entering exhibitions and competitions. I do most of my work in my home studio, painting from photos or composing a still-life, developing and interpreting the original picture giving my own interpretation of the form and structure of the subject. Armed with a sketchbook and drawing or painting materials, I explore the wider arts scene through sketches and simple studies of real experiences when being out and about. I often have more than one artwork on the go as I am always brimming over with ideas. My artwork portfolio covers an eclectic range of subjects, styles, and techniques and, with practice and experimentation, has developed and matured over the years. Currently, I am consolidating my style and subject choices to develop a current, cohesive and comprehensive portfolio of work.
My Process - How I do the work
My process is essentially an organic one and is adapted according to the subject being created. Sometimes, I will do rough sketches to work out the basic composition or if doing a composite painting, create the images as a whole on tracing paper. Then, once satisfied with the composition, I transfer it using a grid method to the canvas and then build on the image by layering colours, tone and shading to create a 3D effect on a 2D surface. Other times, such as when I'm creating a landscape or a still life for example, I instinctively paint the picture without preliminary drawings, using underpainting with a neutral colour as a guide to the composition and then work on that with layers of paint to develop it into a finished piece. I have 'happy accidents' where I make a mark or produce a particular effect unintentionally and can't remember how I did it and it is this what makes the process so exciting and exhilarating. I sometimes abandon traditional perspective and veer away from perfect symmetry if I think the composition and the meaning of the painting requires it, preferring instead preciseness in brushwork and detailed images. My pieces are sensitive renditions that are striking through the use of colour, form, line, and texture. I apply paint in layers using the impasto technique, adding and removing until a balance is reached which creates a palimpsest effect showing how the piece is developed. I use a similar approach to drawing where an image is drawn, erased, and redrawn many times before completion. I find painting the negative spaces around my subject is the most effective in getting a verisimilitude. Through my work I aim to make an image that is striking from a distance yet still rewards scrutiny up close. When creating large pieces, I like to delineate my forms with clarity using hard lines and defined form. I employ loose, expressive brushstrokes and striking colours giving my work a sense of drama and movement. By contrast when creating smaller pieces, my technique is to use purposeful, intricate brushwork, subtle tonal variations and soft colour combinations. I experiment with different mediums because I believe that working in a single medium is restrictive to my artistic process as each idea manifests in its own individual style, requiring a particular medium. The majority of my paintings are in oil and acrylic though I love using charcoal and chalk pastels because of their powdery texture and the ease of blending colours to create tone and definition. One of my favourite mediums is Gouache which is an exciting mix between watercolour and acrylic and works well in creating figurative work depicting social subjects. A common thread in my paintings is the use of bold, vibrant colour and of light and dark tones giving them a solid, earthy feeling. The colours which recur in my work are green, the colour of nature and significant because it is calming, symbolising nurture, growth, positivity; blue because it is uplifting and fresh; yellow, the colour of happiness and solidarity and purple because it signifies spirituality, peace and a kind of regalness to lift the mood above the ordinary every day.
My Inspiration - What Kind of Work I Do
Nature is the main inspiration for my work and I'm building a collection of nature inspired paintings and drawings. I enjoy capturing scenes of natural beauty from wide, sweeping vastness of colour in landscapes, sunsets and sunrises to intricate, delicate details in flowers, solid, rusticity of trees and real, imagined or whimsical depictions of animals. Flowers are a recurring subject because they are acknowledged to be symbolic of human emotions such as gratitude, love, loyalty, support - qualities that motivate me so when I feel an emotional need, I paint a flower to represent that need. Similarly, animals and birds hold a symbolic significance representing major values and traits of human emotions. Essentially, my work represents the concept of life and living and could be viewed as a collection of the beautiful and the ordinary. In contrast to the theme of Nature, I am also inspired to paint people and urban landscapes. The motivation comes from the nostalgia for my own heritage and also the heritage of other communities, and moreover, having been born and brought up in towns and cities, I have a deep interest in urban life. I love to observe people, capturing moments in time, the atmosphere of an event and a place busy with human activity and existence such as cafes, festivals and carnivals. Travel is another major influence and my experience of countries like Bali, India and New York are captured in simple, watercolour and pastel sketches and are inspiration for future collections. These works have a narrative where a story is told through images and seeks to evoke the essence of emotion and joy in the viewer.
My Philosophy: Why I Do What I Do
I make art because I see it as an opportunity to capture things, situations, events for posterity in their original state or bloom before time dissipates it. I create works that represent real objects and are an impression of how the object appears to me rather than a photographic representation of that reality. The work exists because if I find something interesting in the composition of a subject, I have to capture it in an art form. This ranges from animals and birds in intriguing poses, landscapes with a central focus, the twisted shapes made by plants to how a bunch of flowers in a vase is constructed or how fallen boughs, rocks or stones have fallen together naturally on the ground. My art is an homage to and an appreciation of the beauty of the natural world. My paintings may be viewed as a collection of the essential concept of life and death which is embodied in plants and animals. My artworks convey how I see, feel and interpret the experience of being alive and being human and also an expression of my personality which comes through in my choice of subject matter and style. I view life as a spiritual journey and capturing nature in art form is, to me, a spiritual, empathetic act. I regard art as a form of therapy because when I paint, I can be my true self. Ultimately, I want my work to be a lasting record of my life and my experiences and to show that I have observed and responded to the world directly and honestly, without agendas.
My Art Influences I'm drawn to impressionist artists such as Claude Monet Jean-Baptiste-Camille Corot and Jean-François Millet, Berthe Morisot, Camille Pissarro, John Singer Sargent, Alfred Sisley and many others who enjoyed painting outside, because of their use of delicate lines and muted colours, lucidly portraying the transience of the natural world. Like Impressionist artists, I paint very simply what I see, think and feel and I don't seek perfection in visual appearances. Instead, I have an "impression" of how a landscape, thing, or person appears to me at a certain moment in time. I love to emulate JMW Turner and the way he uses the contrasting mediums of watercolour and oils in the same paintings to create dramatic skies and seascapes. I'm also drawn to surrealist artists like Leonora Carrington and Frida Kahlo who fascinate me in terms of their life history and their paintings. Their art is grown out of the pains and passions they experienced in life and their work incorporates flora and fauna alongside aspects of humanity which is something that I like to explore in my work. . However, I am more closely aligned with the figurative, representational style of Modernist and Expressionist artists. My style has been likened to Jean-Jacques Rousseau and Stanley Spencer in the way they use bold colours, evoke dark moods and create figurative shapes and stylised human forms. The baroque, symmetrical, decorative style of Rousseau, Morris and Klimt are a favourite influence. Morris because he was an exponent of the Arts and Crafts movement and showed how art can be in everyday objects and Klimt because of how the decorative element emerges effortlessly from his work. My Nature paintings are perhaps most closely related in style to Rousseau whose so-called naïve art belies the beauty of his paintings which is evident in the fact that they are created from imagination. Layers of plants and animals are superimposed like a story or dream and using real objects to create a different reality in a painting is a prominent feature of my work. Like the American Expressionist painter, Alice Neel, I like to focus on single objects, still life or imagined scenes consisting of real-life items. My philosophy and techniques are akin to those of the Post-Impressionist artists like Paul Cezanne, Paul Gauguin, Picasso who preferred to work in the studio and experiment with different styles. One such artist is Vincent van Gogh whose use of bold, vibrant colours and expressive brushstrokes are the inspiration for many of my artworks. His florals fascinate me because as a viewer I am guided around the shapes and silhouettes of the flowers which makes them very beautiful.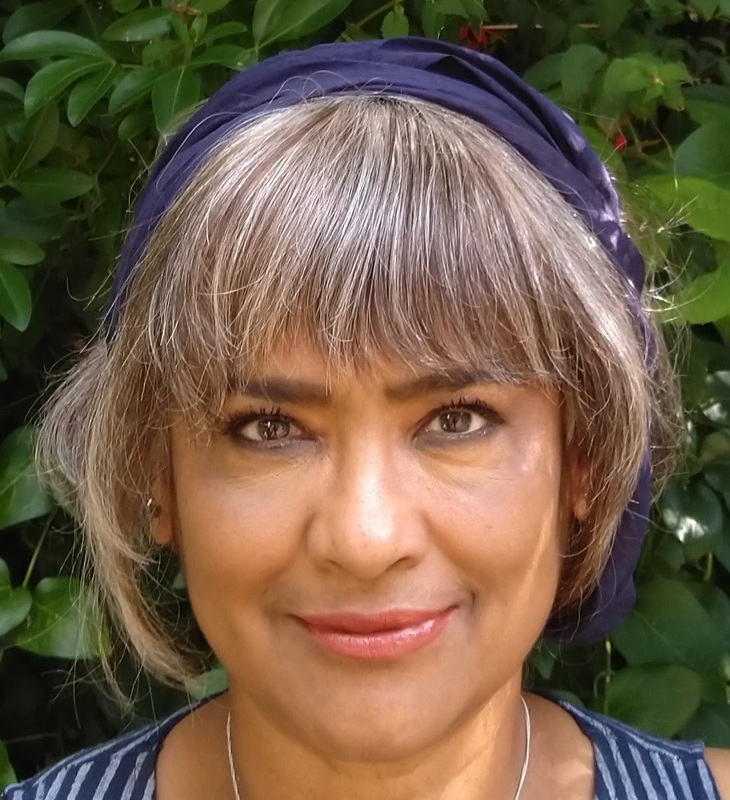 Projects and exhibitions
Details

Ossary

21/04/2022 — ongoing

Exhibiton of my 'Skull' painting

Fronteer Gallery, Sheffield
Details

'Flora, Flora'

06/04/2022 — 30/04/2022

Exhibited 'Narcissus' flower painting.

Fronteer Gallery, Sheffield
Details

'Environment'

23/03/2022 — 20/04/2022

Exhibited 'Shadow Trees'.

Fronteer Gallery, Sheffield
Details

Arts & Minds Annual Exhibition

01/11/2021 — 01/12/2021

Exhibited my tiger painting. Exhibition is only online.

Online, Leeds
Details

'Abstract'

29/09/2021 — 23/10/2021

Exhibited 'Blueberry Explosion'.

Fronteer Gallery, Sheffield
Details

'Print It' - Mixed Show

20/09/2021 — 28/09/2021

Exhibited 'Indian Sweets'

Aireplace Studios, Leeds
Details