Carys Reilly Lanarkshire, United Kingdom
Carys Reilly is a contemporary artist living in Glasgow. Her practice combines sculpture, photography and body art. Her work is influenced by the 'Pictures Generation' artists, and the radical narcissism of 1970s feminist performance art. The narratives of her practice are shaped by her own experience of chronic illness, and fascination with historical texts on hysteria.
'She embellished her life in a manner which probably influenced her decisively in the direction of her illness, by indulging in systematic day-dreaming, which she described as her private theatre' .
My work is shaped by my lived experience of chronic illness: I use my practice to critique social narratives of gender roles, disability and mental health from an intersectional perspective. I examine historical and current sensationalising of women's sadness within popular and digital culture. My practice is cross-disciplinary, combining drawing, sculpture, photography, body art and performance. Coming from a textiles background, the materiality of my work is chosen with great care. My pieces are inspired by the processes involved in woven textiles: I use fabric, thread, and repetitive imagery in minute scale in paintings and assemblages of found objects. My current work explores how conditions including Endometriosis, Autism and ADHD are gendered, and how my experience of them intersects with societal ideals of womanhood. I aim to find a new visual language to portray these conditions in a way that can raise awareness of the access barriers they cause without perpetuating misinformation or gendered stereotypes. In particular I'm looking at how the visual representation of Endometriosis contributes to stereotypes about the condition and alienates gender nonconforming women and LGBTQ+ patients.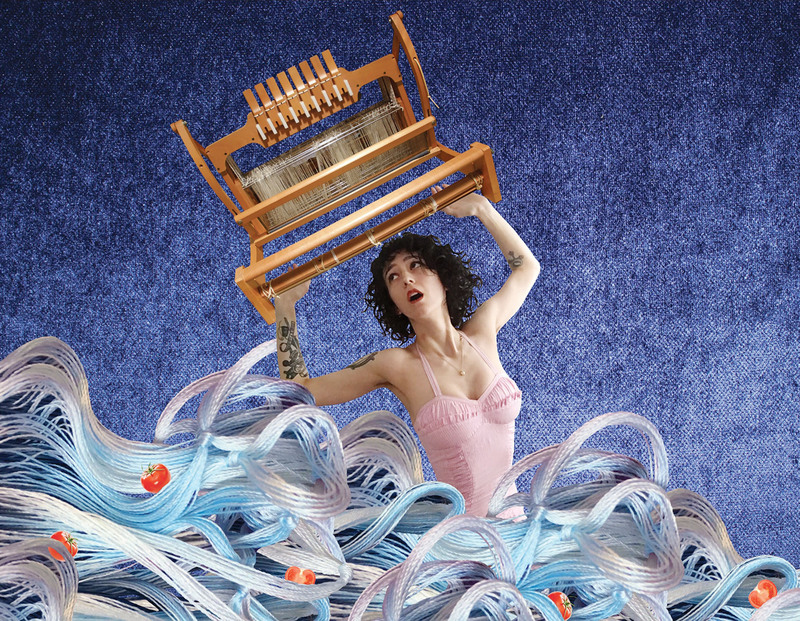 Projects and exhibitions
Details

Sweet 'Art Award Show

20/07/2022 — 23/07/2022

The Bypass Gallery, London
Details

I Want To Be This Way Again (Solo Show)

11/05/2022 — 14/05/2022

SaltSpace Gallery, Glasgow
Details

Contemporary Portraits

03/11/2021 — 20/11/2021

n/a
Details

Bees Don't Make Lemonade

14/10/2021 — 17/10/2021

Kitchen Gallery, Birmingham
Details

Strange Relations

08/10/2021 — 28/11/2021

Fabrica Gallery, Brighton
Details

We Will No Longer Be Silent

19/09/2021 — 25/09/2021

New Haus Gallery
Details

Her Indoors

11/05/2020

Exhibition

Online
Details

Sense and Sensibility

01/09/2017

Exhibition

Winchester School of Art, Winchester
Details

Deirdre

14/07/2017

Exhibition

The Old Courts, Warrington
Details

34x34x15

02/02/2017

Exhibition

Hockney Gallery, London
Details

SHE Book Launch

10/12/2016

Exhibition and Book Launch documenting the 'SHE' exhibition from July 2016

Unit 5 Gallery, London
Details

Muriel

11/11/2016

Exhibition with Womanstanley

Leeds Assembley House, Leeds
Details

SHE

30/07/2016

Exhibition with Sweet 'Art

Ugly Duck, London
Details

Bad Art

13/05/2016

Exhibition

Bones and Pearle Studios
Details

Other

17/03/2016

Exhibition with RCA Feminist Society

n/a
Details

(No)Body

09/03/2016

Exhibition

The Hockney Gallery, London
Details