Environmental sculptor Carmarthenshire, United Kingdom
Based in West Wales, I am a bilingual artist who has earned a successful living over the past twenty years within the creative arts by competing for both public sited artwork commissions and artist-in-residencies throughout Wales and England. Competing in International Sculpture Commissions and Symposiums in Italy, Germany and Finland.
As a freelance artist I enjoy working on large-scale gateway sculpture projects in both three-dimensional artworks as well as more detailed representative two-dimensional relief artworks projects in wood and stone, recycled materials, painted murals and mosaic artworks. Past residencies and commissions have included both work in-situ and studio fabrication with subcontracted craftsmen and other groundwork specialists used for on-site preparation and installation. I have experience of working with environmentally friendly sculpture mediums in natural stone and hardwood, three dimensional standalone artworks in situ or as relief wall hung commissions, painted wall murals and mosaics installations.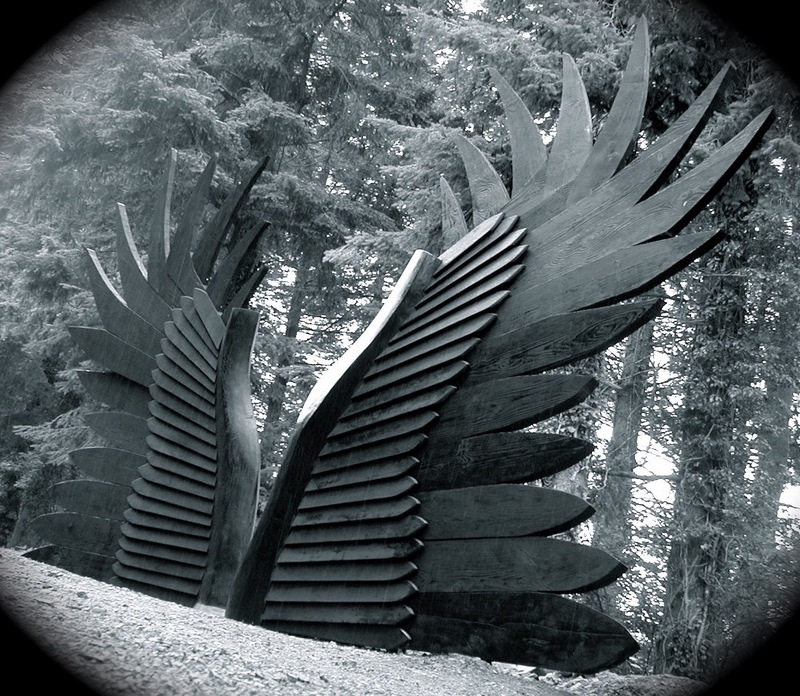 Projects and exhibitions
Details

Sentinels in progress and in situ, Hogmoor Inclosure Green (SANG)

07/03/2017 — 26/09/2018

Environmental Sculpture Interpretation for a New Town Development Consisting of 20 bespoke green oak trail markers for three walking trails 4 large Gateway Sculptures, 12 bespoke Sentinel life Sculptures, 2 Green Play Gateways, 4 Lecterns with Interpretation panels, including 2 primary school workshops and adult community workshops...

[Read more]
Hogmoor Inclosure Sculpture Commission, Borden , Hampshire
Details