Franceska McCullough Hertfordshire, United Kingdom
Professional fine artist specialising in drawing reflections, painting nature, sculpting the universe and model making miniatures while also tutoring and sharing my passion for the arts.
Fine artist specialising in printmaking, drawing, painting, sculpture and miniatures with an ongoing fascination to learn more about all forms of art and materials.
Used to teach but now I'm a part time private art teacher helping adults achieve creative goals. Otherwise I find inspiration from the country-side around me in Hertfordshire and incorporate narrative with nature and a love of family and living through trauma in my work.
As a recent cancer survivor, I find my art practice now behaves for me as a salve to my soul in the form of art therapy.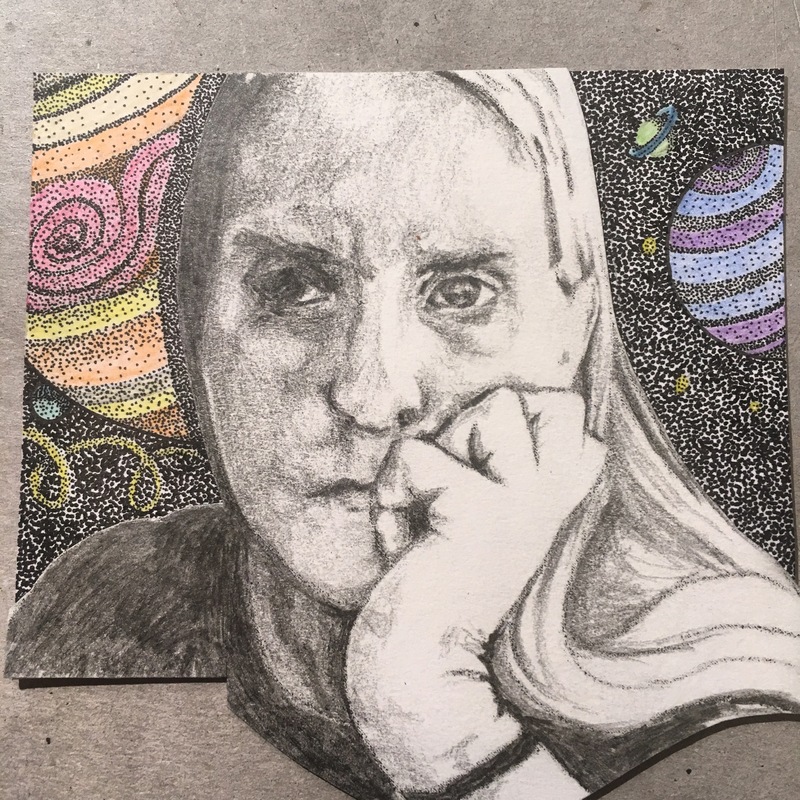 Projects and exhibitions
Details

Imperial CDT Festival of Science and Art

21/04/2017

I participated as a sculptor in the festival because my sculptures use sacred geometry and planetary orbits references to create so my work related to their science and art theme. I displayed my work in a darkened room with light streaming through them to create shadows and light patterns which altered the environment.

Sir Ian Fleming Building, Imperial College London, London
Details

Cryptic Art & Science

04/10/2016 — 08/10/2016

I participated as an exhibiting artist with a group of artist/scientist colleagues at the Crypt Gallery in St. Pancras Church. We continued our them from the postgraduate course we had all met on at Central Saint Martins in Ar & Science. I installed my self illuminating sculptures in a very dark part of the gallery and let people interact...

[Read more]
Crypt Gallery in St. Pancras Church, London
Details

Exploring Infinity: A Map To Quantum Physics

23/07/2016

"The worlds of art and physics collide as Central Saint Martins meets the Institute of Physics. Pioneering research in quantum physics is presented in a different light in this immersive, interactive installation." Part of the Curious Festival at Kings Cross. I participated by encouraging children and adults to create their own coloured...

[Read more]
Central Saint Martins at Kings Cross, London
Details

"Dirty Fingers"

16/06/2016 — 30/06/2016

My illustration diorama was selected for a group exhibition at Dark Sugars in which our work had a theme of chocolate.

My illustration diorama depicted the processing of the cocoa bean and those involved in the process. Within the facade illustration were the lines of a poem inserted into the drawing which disguised hidden doors which...

[Read more]
Dark Sugars on Brick Lane, London
Details

London Illustration Fair

04/12/2015 — 06/12/2015

I was represented by "Made in Arts London" and had the opportunity to exhibit my illustrations with them for this Illustration Fair.

Bargehouse, Oxo Tower Wharf, Southbank, London
Details