Geraint Edwards South Yorkshire, United Kingdom
My work is an exploration of the art-object in an age of the non-object. Through various media such as painting, video, sculptural installation and web-based art, my practice explores the relationship between our physical and virtual worlds and interrogates our experience and behaviour within and between them, considering themes of space, objectivity & erasure.
My chosen focus comes from a passion for questioning virtual/physical hybridity and its potential as a source of creativity and commentary. I am someone who believes in art as a tool to uncover truths, something which I attempt to do through constructing metaphors for the evolving behaviours, relationships and experiences which we encounter in our increasingly hybridised lives. I maintain that this is the best way to provide the distance and change of perspective needed to achieve objectivity.
My core approach is translation between the virtual and physical worlds (intermedial translation), as I have found it the most effective way to reveal the hidden functionality of our digital tools and environments, at a time when humanity is increasingly shifting from being the subject to the object of activity. My approach has criticality as a central concern, not from a Luddite perspective, but rather one that sees it as a duty of the artist to investigate and question where we are as a species. There are rich theoretical seams to be mined in the work, but there is also an undoubtable thread of humour that runs through it, and it is often joyful, and I would argue, magical. My goal is to communicate big ideas of universal relevance in an engaging, accessible way.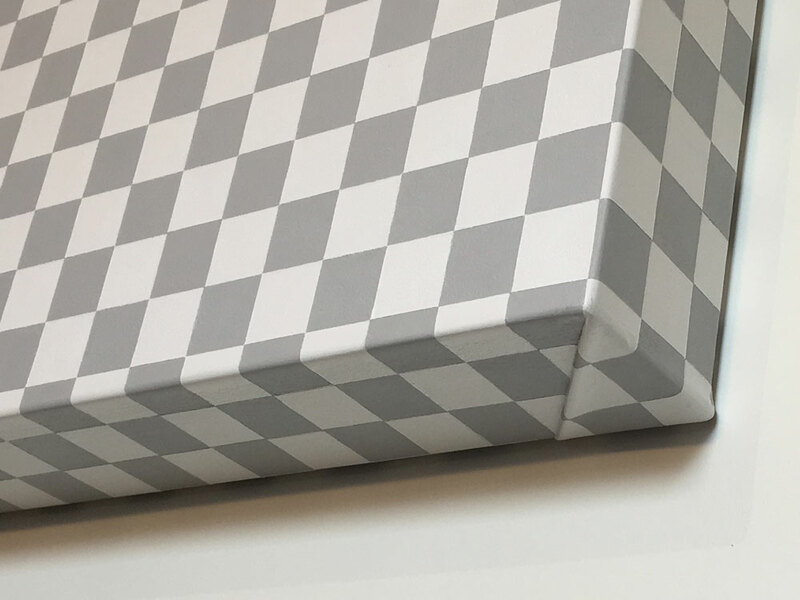 Projects and exhibitions
Details

REALMY

01/10/2018 — 30/11/2018

Work featured in online curated show by Yasmine Rix on the isthisit? website

isthisit? website - https://www.isthisitisthisit.com/realmy
Details

"Circuit-bent jigsaw" (Residency)

01/02/2018 — 31/03/2015

This performance & exhibition was the subject of a documentary by SIX Project Space, was covered on local TV station Sheffield Live, and was listed in the Guardian Guide.

More info: http://geraintedwards.com/?page_id=46

Bank Street Arts, Sheffield, UK.
Details

Galeri Caernarfon Open

01/10/2016 — 30/11/2016

"November 2005" selected in Galeri Caernarfon Open

Galeri Caernarfon, Caernarfon, Wales, UK.
Details

"Art, Language, Location" festival/exhibition

01/10/2016 — 30/11/2016

"Conflux" appears in "Art, Language, Location" festival/exhibition, Cambridge, UK (Super-text section at Anglia Ruskin University).

Cambridge, UK
Details

REthink digital art festival

01/09/2016 — 30/09/2016

"Conflux" shown at REthink digital art festival, Crete, Greece.

Crete, Greece.
Details

Concordia Video Art festival

01/08/2016 — 31/10/2016

"Conflux" shown at Concordia Video Art festival in Enschede, Netherlands.

Concordia, Enschede, Netherlands.
Details

ArtMap

01/07/2016 — 31/08/2016

"We Stood On The Bridge" appears as part of ArtMap, Ponte de Lima, Portugal.

Ponte de Lima, Portugal
Details

WROUGHT

01/04/2016 — 30/04/2016

"Conflux" and "Month-long sentence" shown as part of WROUGHT (a one-to-one performance festival) in Sheffield, UK. "We Stood On The Bridge" also appeared as a work in progress.

Sheffield, UK
Details

"A Letter in Mind"

01/10/2015 — 31/10/2015

"Every letter you have ever written or will ever write" in "A Letter in Mind", gallery@oxo, London, UK.

This work was created for "A Letter in Mind" in aid of The National Brain Appeal. All artworks were done in or on an envelope and sold anonymously for £80, with artists' identities & biographies revealed upon sale.

Mine...

[Read more]
gallery@oxo, London, UK.
Details

"Work in Progress"

01/07/2015 — 31/08/2015

"November 2005" exhibited in group exhibition "Work in Progress" at Bank Street Arts, Sheffield, UK.

Bank Street Arts, Sheffield, UK.
Details

Jury's Selection at 4th International Artist's Book Prize 2013

01/10/2013 — 30/11/2013

"Rock, Paper, Scissors" exhibited in Jury's Selection at 4th International Artist's Book Prize, Sheffield, UK. Oct-Nov 2013.

More info: http://geraintedwards.com/?page_id=22

Sheffield, UK
Details

Thirty-One

01/12/2012 — 31/12/2012

Solo installation at The University of Sheffield, UK (simultaneously online) More info here: http://geraintedwards.com/?page_id=7

n/a
Details