Leigh Ann Willar McDonagh (Gila Girl Art) Warwickshire, United Kingdom
I am a multi-media artist, illustrator and writer. My work is populated with a host of creatures, visions, beings and undiscovered landscapes that enter this dimension through my hands. I am influenced by human connection with the natural, the imaginal, the spiritual and the supernatural worlds. I call myself an 'environmental surrealist.' I am an expatriate, living in the UK for 20 years
I work under my own name as well at that of Gila Girl Art. (www.gilagirlart.com) Gila Girl, my alter ego, is a hybrid of a childhood's imaginary friend and an adult's connection to wilderness and wildness. She inhabits the liminal spaces between dreaming and waking. She is an outsider, an 'other', an explorer of the multiverse.
I work primarily with paint, ink, textile sculpture, photography and collage. I have also explored the use of sound and digital media in my practice. I am open to new ideas and interested in discussing potential new projects, commissions and exhibitions.
I hope to challenge boundaries, limits and perceptions through my work. I am particularly interested in fostering a deeper understanding of human relationship to the natural world and am working on a series inspired by a living grove of ancient trees near my home, whose individual characters allow us to see them as unique entities enduring within in an interdependant community.
I am an admirer of many mid 20th Century women artists made their own powerful voices heard in the midst of male-dominated art movements. Among them are Remedios Varo, Leonora Carrington, Georgia O'Keeffe and Dorothea Tanning. I am influenced not only by their work, but by their strength of character and enduring self-belief. Through their example, I find courage, confidence, conviction and inspiration - working with confidence as an artist who just happens to be an older woman.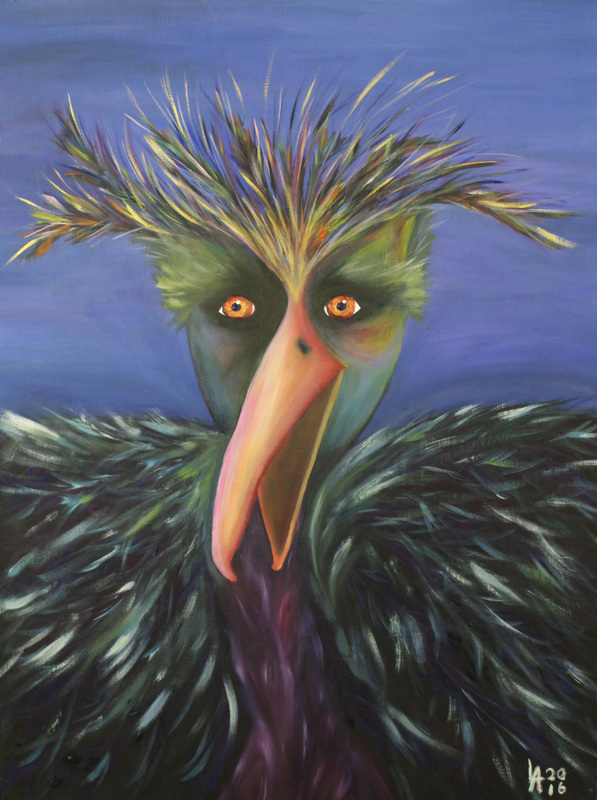 Projects and exhibitions
Details

BACKBONE - Older Women (A Response to the Photography of Shirley Baker)

01/11/2018 — 11/11/2018

It takes courage, confidence, resilience and perseverance to be an older woman. It takes backbone. Shirley Baker captured more than the static image of the older women she photographed. She managed to convey the essence of these women through her work. In doing so she inspired each of us who were involved in the exhibition to enter into a...

[Read more]
Arcadia Gallery, Coventry Artspace Partnerships (curated by Anna Douglas), Coventry, U.K.
Details

The Other Side of June

19/06/2018 — 29/06/2018

Inaugural BA (Hons) Fine Art and Contemporary Cultures Degree Show

Warwickshire College, Royal Leamington Spa, U.K.
Details

A Tribute to Kate Bush

07/08/2015 — 28/08/2015

Group show. Artists invited to produce work inspired by the music of Kate Bush in honour of her return to live performance in that year. My work was a collage in ink, paper and acrylic referencing "The Red Shoes."

Ten Two Gallery, Hinckley, Leicesterhire, U.K.
Details