Guy Schofield/Overcliff Media United Kingdom
I work in installation, film, performance, music, physical computing, virtual and augmented reality, animation, and games. I am interested in the connections between spaces and texts, especially in interactive media, and the role of human creativity in an increasingly technologized world. My practice often draws on games and cinema as well as contemporary art.
As a multidisciplinary artist/designer/maker, I have developed and presented digital artworks, technology demonstrations and workshops at conferences, festivals and exhibitions in the UK, Europe, USA, South America, South Africa, and Asia.
My professional practice over the last 25 years has included making work for exhibition, leading participatory art projects and creating digital visualisations for other artists, including Liliane Lijn, Wolfgang Weileder and Cecilia Stenbom. Between 2007 and 2015 I also worked as a researcher at the arts and technology research institute Culture Lab, where I contributed my skills and perspectives as an artist to Design Research projects. I continue to work in academia, developing projects with Universities, museums and galleries and as a freelance animator and designer.
I am currently working with game engine technologies, developing procedural 'films' in which content, cinematography and narrative are determined by interactive systems in real time. I am also developing works in which I am applying photogrammetry techniques to the traditional discipline of life-drawing. I am interested in the uncanny quality of the resulting images but also how the glitches and errors occurring in the process equate to the imprecision of traditional, manual drawing techniques.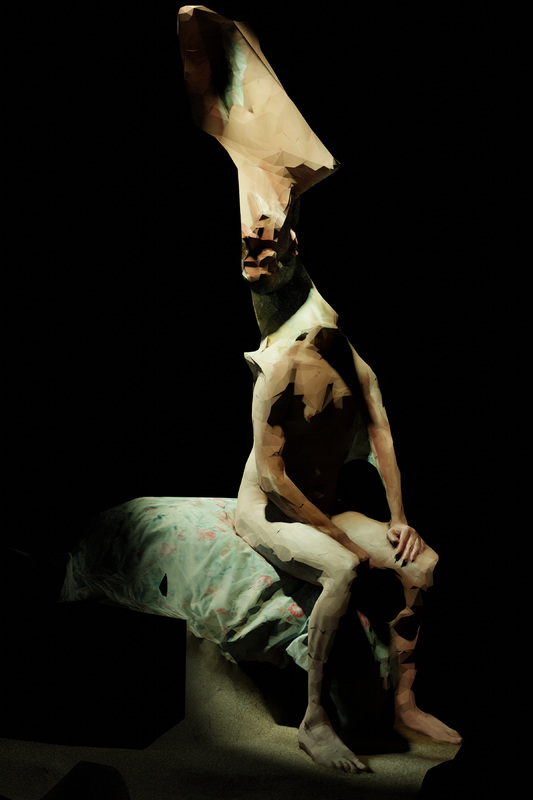 Projects and exhibitions
Details

Richmal Mangnall: Q&A

07/01/2023 — ongoing

Richmal Mangnall (1769-1820) was originally a pupil at Crofton Hall school and became a teacher in the 1790s. As well as teaching hundreds of young people, she also wrote the textbook Historical and Miscellaneous Questions for the Use of Young People. At first, the book was intended for use at the school in Crofton but later it became an...

[Read more]
Wakefield Museum, Wakefield
Details

Evoke: A City Less Grey

25/10/2022 — 27/10/2022

As part of Evoke: A City Less Grey, I developed and delivered a series of workshops on digital graffiti, using techniques such as hand-drawn animation and forced perspective.

East Street Arts, Leeds
Details

The Late Shows,

01/05/2016 — 10/05/2016

As part of fieldventures (with Tom Schofield), I presented fieldventurer. fieldventurer was an explorer robot which wandered around BALTIC's level 2 gallery, controlled from a command centre in BALTIC's sister gallery BALTIC 39, in Newcastle upon Tyne.

BALTIC Centre for Contemporary Art,, Gateshead
Details

Decoded 1914-18

01/02/2015 — 21/02/2015

Decoded 1914-1918 was a series of digital art events commemorating the centenary of the First World War. Working with a group of young offenders, I developed and exhibited Parade Ground, a digital animation exploring the contribution of Newcastle and Gateshead to the war, in terms of human life lost.

Various Locations, Newcastle upon Tyne and Gateshead.
Details

Burj Babil at SIGGRAPH ASIA/Abandon Normal Devices

19/11/2013 — 22/11/2013

Burj Babil (Tower of Babel) is an installation work consisting of two elements; a video projection (dimenstions variable) and a long (5m) strip of paper. The paper is a text print out of the source code used to generate a 3D computer model of the tower shown on the video projection. Throughout the file the text comments (in between the vertex...

[Read more]
Hong Kong Convention Centre/ Cornerhouse Manchester, Hong Kong/Manchester
Details

Sonic Cosmos (with Tim Shaw and Ryan Collins)

07/09/2013 — 12/09/2013

Sonic Cosmos is an accurate, 3m x 3m moving model of the solar system, with accompanying soundtrack, commissioned by British Science Festival and installed in Newcastle City Library .

British Science Festival, Newcastle Upon Tyne
Details

Time Telescope

01/04/2013 — 01/06/2013

Time Telescope originated from the Young Roots project, in which I worked with a group of young people to explore the heritage of Newcastle and Gateshead quayside. The project involved the development and exhibition of an interactive digital telescope, enabling viewers to look back through time.

BALTIC Centre for Contemporary Art, Gateshead
Details