ieva pazemeckaite London, United Kingdom
Ieva Pazemeckaite (ieva_bee) studied art from a young age at an art-based Primary and High School in Lithuania. Studied at the Lithuanian Art Academy where she decided to focus more on graphic design. Graduated BA Graphic design and Multimedia in the United State. My work is based of linocut prints and acrylic on canvas and mix media. Abstract, still life and figurative.
Ieva uses her imagination to create abstract compositions. Vibrant colours, black outlines and pattern create layers and strong contrast in her paintings. Ieva uses a combination of mediums to create tactile complex images.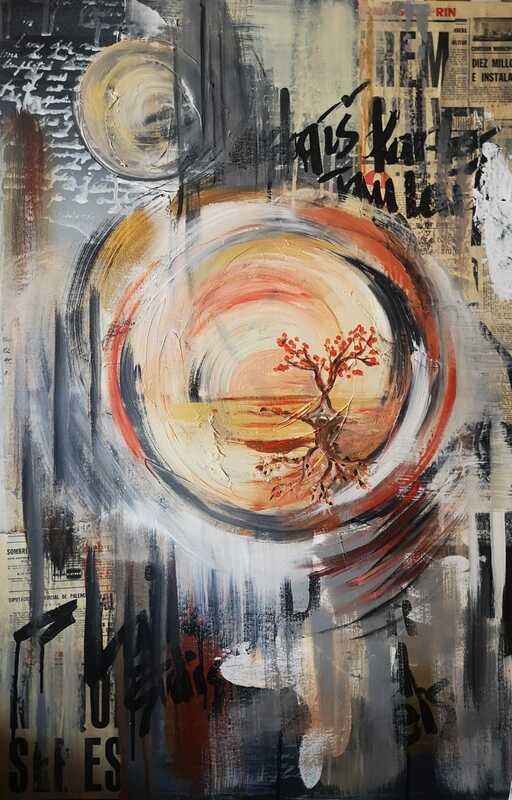 Projects and exhibitions
Details

Merton Art Festival, Open Studio

14/09/2018 — 23/09/2018

Open Studio for two weekend when public can come and see your space and work.

Open my own studio to a public., Merton Abbey Mills, London, UK
Details

Memories

01/09/2018 — 28/09/2018

Acrylic on Canvas painting exhibition.

The Coffee in the Woods Cafe, Colliers Wood, London, UK
Details

The Inner Quest

01/08/2018 — 22/09/2018

Linocut prints exhibition.

The Sultan Pub, South Wimbledon, UK
Details

The inner Quest

01/04/2018 — 30/04/2018

Linocut prints exhibition at the cafe.

Rootsy Mill Cafe, Merton Abbey Mills, London
Details