Karl Russell Vickers West Yorkshire, United Kingdom
Museum worker and studio holder at serf in Leeds city centre. I've been making work for 10 years since graduating, during which time I have been involved in various projects, both artist-led and institutional, within the region. My practice involves collage, found image and arrangements and has been shown online and in various printed matter, as well as exhibitions across the UK.
Think of a stack for a moment - I work with paper on paper - Collages made from cut and pasted found material sit on top of the stack - These works can either be individual or in series; thematic or seemingly random and abstract - An ongoing study of colour, form, image, shape, scale, design, structure, layers. Under the collages in the stack are Arrangements - Organised and displayed as collections of found images, employing systems within groups - Sometimes a large mass of information or simply pairing off - The arrangements can be playful and archival in essence, they depict moods and demonstrate moments in the background. Supporting the stack are Sculptures - Occasional merging of both Collages and Arrangements - In most cases using fabricated display elements, a toolbox for tools / a control panel for buttons - The scale and scope can vary massively and it is important that it always fits. My Interests, sometimes informed by the Collage process itself (collecting and sorting stacks), also extends to historical relics, minerals and gems, pre-1990 English football, the natural landscape, modern sculpture, design and interiors. More broadly on top of that (stack again) I am interested in cultural clashes, science fictions, framework grids and space exploration.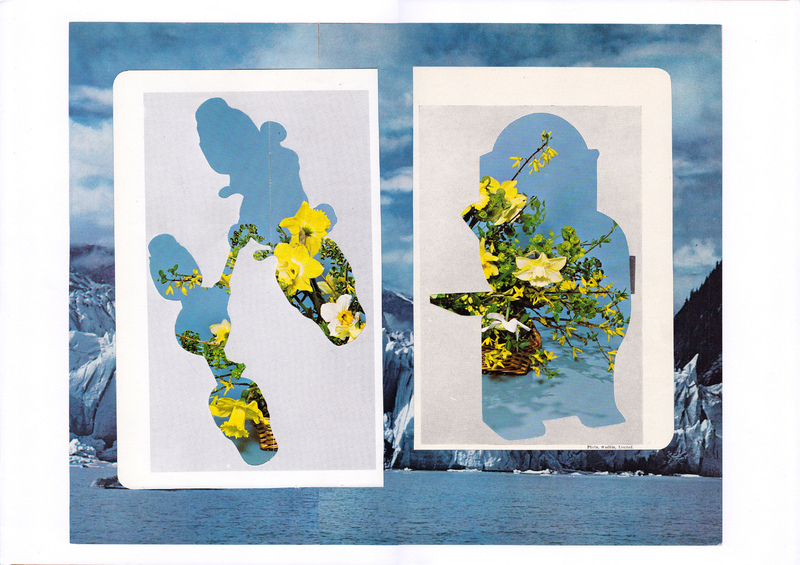 Projects and exhibitions
Details

Publicly-Funded Minerals

06/07/2019 — 29/09/2019

A series of 48 original works on paper that use collage processes to (re)imagine Crystals, Minerals and Gemstones as public sculpture. From Amazonite to Zircon, the elemental materials appear in their natural states; placed into a landscape, atop a landmark spire or on a Billboard. While resembling design planning mock-ups, each collage is...

[Read more]
Assembly House Artist Studios, Leeds
Details

The Day The Flesh Shapes, The Flesh The Day Shapes

06/10/2018 — 21/10/2018

Work displayed as part of a group exhibition: The Day The Flesh Shapes, The Flesh The Day Shapes was an installation featuring a collection of found images. The images were arranged in pairs along a timeline running the length of the exhibition space.

Spike Island (test space), Bristol
Details

1.1 Different Types Of Research Being Done

19/05/2017 — 23/05/2017

Collaborative exhibition with Ella Cronk.

serf, Leeds
Details

Mexico Project Space

01/05/2011 — 31/10/2013

Artist-Led and curatorial project / exhibition space. Founder and Co-Director for 2.5 years.

Leeds
Details