Natalia Millman Hertfordshire, United Kingdom
I am a conceptual installation artist and painter based in London. I moved to London from Ukraine in 2001 and have been a part of Insight school of Art since 2013, having recently joined their Studio Fridays. I am self taught and draw my inspiration from human relationship and everyday struggles with inner demons, emotional turmoil and melancholic meaning of time and space.
Much of my work is constructed from material found on building sites, which I represent as visions of my own inner fears, like ageing, loneliness, anger and mortality. My organic materials are glued, wired and layered tightly, interconnecting and merging into each other. I am telling a story of my personal cultural dilemma and the experience of loss. I am currently researching the philosophy of ageing. I enjoy researching my body of work through books and dialogues. My symbolic objects remind us of mortality, fragility of life, memory loss and passing physicality. I am trying to transform decay into something beautiful, therefore giving it another life. My recent Ageing project has a strong message of fear of ageing process and the stigma of dementia. I am explicitly highlighting the damage that time imposes on human body and mind, how Dementia erases lingua, memories and consciences. My focal point is the importance of human validation . I would like to highlight the current social denial and dehumanising power of vulnerable and old. I am a multidimensional artist working on 3D, mixed media, video, sculpture and installations.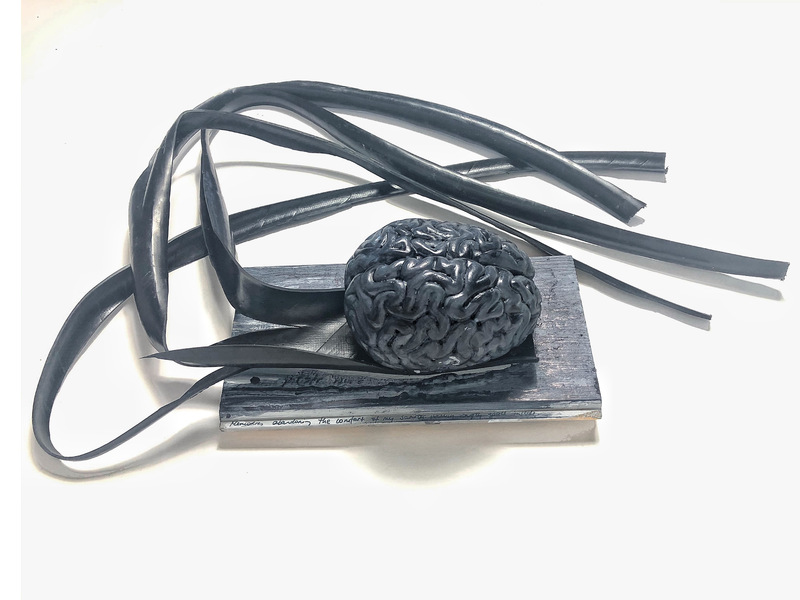 Upcoming events
Upcoming Exhibition: Vanishing Point

The Crypt Gallery | Exhibition | 06/10/2021 to 10/10/2021

Vanishing Point, solo show by conceptual artist Natalia Millman brings together her latest work on the human enquiry into the ageing of mind and body, the impact and stigma of dementia.

Death Cafe at the Crypt Gallery

The Crypt Gallery | Workshop | 09/10/2021

Death Cafe as part of the solo show Vanishing Point by conceptual artist Natalia Millman.