Neale Willis London, United Kingdom
I am an artist living and working in London exploring the dynamics and approaches of the physical in the digital world. Having completed an MA in 'Contemporary Photography; Practices and Philosophies' at Central Saint Martins, I employ sound, video and data to produce image, installation and web based work.
I am particularly interested in creating conflict between what enters the machine and what leaves it.
By manipulating data to create ambiguities within the certainties of the digital realm, it's possible to breed uncertainty from the usually reassuring definite of binary data and let repetition and replication take form as a rhythm in the space in-between the known and unknown.
I have exhibited widely since graduating from MA 'Contemporary Photography; Practices and Philosophies at Central Saint Martins', including at such venues as DerbyQuad, Sluice Biennial, Lethaby Gallery, Blitz (Malta), Government Art Collection and Art Licks. I have also undertaken residencies at Allenheads Contemporary Arts and Tate with his work shortlisted for awards such as the Lumen Prize, MullenLowe NOVA and Blooom by Warsteiner.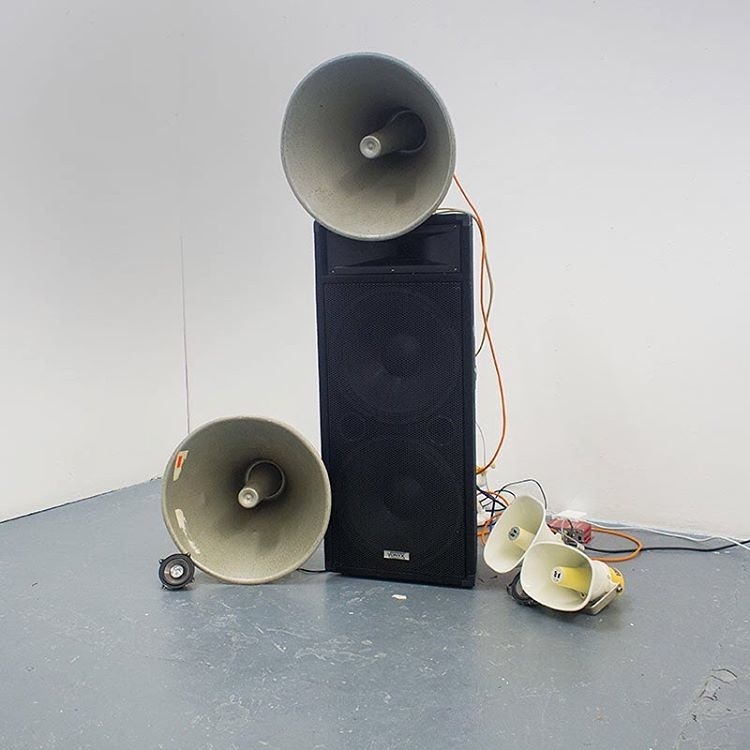 Projects and exhibitions
Details

Sanctuary Lab

23/09/2017 — 24/09/2017

"Sanctuary is a 24-hour site-specific public art event that explores what happens when environment, art, technology, science and culture meet. Sanctuary creates an experimental space for new work ranging from performance and interactive installations to sound works, video projections and radio transmissions. Artists and audience come together...

[Read more]
Galloway Dark Skies Park
Details

Machine Made: Art, Robots and AI

01/07/2017 — 10/09/2017

"Since the dawn of the Information Age scientists, technologists and artists have been working with machines or programmes to produce artworks. As innovation continues at a rapid pace and access to technology becomes widespread, artists have more opportunities than ever to experiment with new ways of producing art.

This exhibition presents...

[Read more]
DerbyQuad, Derby
Details

As Above So Below

28/10/2016 — 31/10/2016

Allenheads Contemporary Arts
Details