Nick Booth North Yorkshire, United Kingdom
I am a York based sculptural artist with an interest in ecological and environmental art, who incorporates a huge array of mixed-media scavenged materials where destruction becomes part of the process of creating work.
My artistic practice of using discarded items which have been removed from everyday use and no longer hold any sort of importance in today's throwaway society, I try to aim to reassemble and renegotiate the objects by means of deconstruction and reconstruction into a different guise by stripping down the initial carcass. And by starting to negotiate a new relationship with the article, this can lead sometimes by part or total disintegration to a more sublime and interesting perspective My art relates to the principles of Auto Destructive Art and especially the artist Gustav Metzger who said, "Destroy and you create" and in doing this i question if the destroyed object by means of documentation and the archive can re-establish any link with the previous form.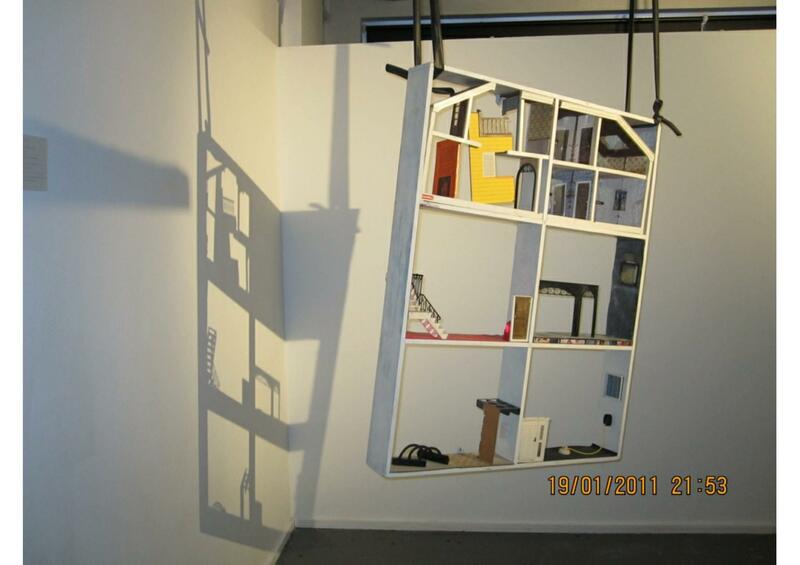 Projects and exhibitions
Details

"The truth will protect us all"

02/12/2017 — 05/12/2017

TINY will showcase work from artists, makers and designers who work on a tiny scale. We are open to submissions of 2D or 3D work and across all mediums: this could be drawing, painting, mixed media, sculpture or photography, or tiny artwork which is presented in a unique or unexpected way. We are looking for tiny work with a big impact.

Tiny Exhibition at Sloe Gallery, Manchester
Details

Eleanor Worthington Prize /Communicative languages through visual arts

02/12/2017 — 03/12/2017

ls title: The International Day of Persons with Disabilities. COMMUNICATIVE LANGUAGES THROUGH VISUAL ARTS. open to ALL students in tertiary education. free entry. enroll by email: info@premioeleanor.it Submissions in digital form only. Any form of visual art accepted. submission 20 june-15 november 2017. international jury assesses anonymous...

[Read more]
ISIA Urbino, Urbino Italy
Details

Inside the red tower Art installation

09/12/2016 — 10/12/2016

The Red Tower, Foss islands Road, York
Details

Illuminating York 2016

12/11/2016 — 17/11/2016

To produce a temporary light-based public artwork that will catch the imagination of York residents.

York, City of York
Details

"Get your kicks on route 66"

03/11/2011 — 08/12/2011

Green prints is a non profit organisation offering funding and practical support for greenspace improvement. Project to produce a art installation for a new community garden for local residents to enjoy.

Sustrans Bycycle route, City of York
Details

Past &Present 1V

01/04/2011 — 11/04/2011

Gallery co-owner Greg McGee says: "This is the fourth show where we've dovetailed York St John University's students and alumni.

According To McGee, City of York
Details