Oly Bliss Worcestershire, United Kingdom
Queer Craftivist exploring social and political issues with an interest in sexuality and gender
My name is Oliver Bliss and I enjoy using textiles as a starting point within my work and enjoy exploring themes of identity, sexuality, and gender within my personal practice.
I am currently touring a new series of work titled 'Soft Lads'. These are largescale handmade pictorial contemporary tapestries.
The portrait series explores notions of masculinity. Themes included contemporary hero worship, body image, impact of social, democratic celebrity, activism, sexuality, gender variation and history of identity. The series is focused on male tattoo facial and body art from Instagram as a starting point. The pieces explore how and why we generate images of ourselves and promote ourselves on social media. The series aims to collect a sample of portraits of men all sourced through Instagram as global social network. I researched images uploaded on Instagram with hashtag #tattoos #facialtattoos #bodytatoos as a starting point to transform the images into tapestries. The series uses textiles as a nod to historic approaches in portraiture and craft with a contemporary twist.
A previous commission the Same-Sex Marriage Quilt was delivered working in partnership with eight partner organisations between Liverpool and Manchester. The project idea started from a one-week micro-residency with People's History Museum. This was a community quilt project which celebrates the 396 Members of Parliament (MPs) that voted in favour of same sex marriage bill 2013. Over 650 people took part in its creation; individually decorating portraits of MP into a political map of the UK to honour a landmark moment in British History regarding the rights of Same Sex couples. The piece dominates space demanding attention hanging at 4 metres by 3.5 metres. The Same-Sex Marriage Equality Quilt has toured to venues across the North and further afield. The work helps educate the public about our political democratic structure to help provide a visual representation of how MPs collectively make decisions on our laws.
I have developed community banners for Pride events including working with the Lesbian Immigration Support Group and Liverpool Pride facilitating Alternative Fashion Festival members to and create their own finalised banner designs. The designs are created through process of consultation from the outset so that the groups feel full ownership of the design.
I am also an experienced facilitator for creative workshops. I aim to find ways to build conversations around social and political issues. I am experienced in running workshops and working with different age ranges of people. I have different games and ice breakers I can draw upon to gain trust in, making participants feel safe and secure. I am currently in the process of developing a new project proposal for new works. To help maintain my technical skills I enjoy sketching portraits which I upload on Instagram. I have knowledge of how to make, edit and share videos. I am comfortable working remotely and travelling to you.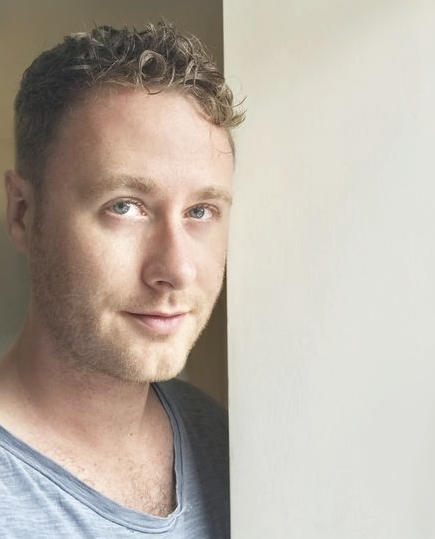 Upcoming events
collective A Visible THREAD

Fine Foundation Gallery, Durlston Castle, Durlston Country Park | Exhibition | 16/05/2023 to 07/06/2023

seam collective presents A Visible THREAD; an exhibition which explores the visibility and invisibility of thread at the Fine Foundation Gallery, and a range of artist-led events in the gallery, see the timetable below. Through their unique perspectives and a diverse range of textile disciplines, eleven seam artists have created new works to stimulate thought, connection and conversation.