Antony Welch North Yorkshire, United Kingdom
I'm a multidisciplinary artist working in Glass, Mixed Media Mosaic, Collage & Sculpture, which of these I chose to work on with any given piece is driven by how I feel the subject matter will be best expressed.
I would describe my artistic practice as an investigative one and an exploration into new ways of utilising materials and techniques which assists in pushing my creative skills. Once I've learned or found a new process I then work to master those techniques and materials so that my work is always of the highest standard and quality.
When i'm not producing commission or exhibition pieces I like to work on my own themes of enquiry into various subject matters.
When doing this I'll often produce small scale pieces first and then scale up once I'm happy with an overall design, this isn't a fixed process though as I still want to allow myself the flexibility during the actual production stage to make any necessary alterations which will enhance or improve the overall finished effect.
Having exhibited nationally and Internationally and with work on permanent public display. I now have a growing number of worldwide collectors op my work.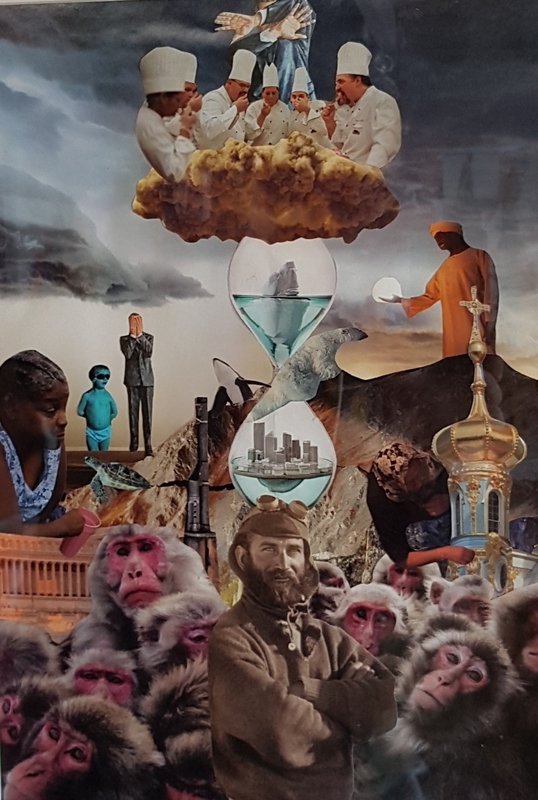 Projects and exhibitions
Details

The Harrogate Open

11/10/2019

A panel of judges choose a selected range of works by artists from across the Harrogate area, the exhibition runs until Jan 2020

The Mercer Gallery, Harrogate
Details

BAMM International

05/10/2019 — 12/10/2019

A selected exhibition of mosaic works from the UK & Germany and attended by international visitors, included a forum and a series of mosaic related work shops

The Stained Glass Centre, St Michaels Church, York
Details

The Great North Art Show

31/08/2019 — 22/09/2019

The Great North Art Show is an annual event held at Ripon Cathedral where the best in Northern art is displayed for 3 weeks, the show is visited by thousands of people from all across the UK & Internationally.

Ripon Cathedral, Ripon, North Yorkshire
Details

WW1 Centenary Commemorative Period

03/11/2018 — 18/11/2018

Ripon Cathedral, ripon
Details

Art & Liberation

15/06/2018 — 22/06/2019

An exploration of Mental Health

Chilli Studios, Newcastle Upon Tyne
Details

Thoughtful Planet II

11/05/2018 — 19/05/2018

Mankind's impact on the global environment

The Thoughtful Foundation, Durham
Details

Wensleydale Show - Art Section

26/08/2017

Won First & Third Prize

County Showground, Leyburn, North Yorkshire
Details

Dales Inspiration

14/07/2017 — 23/07/2017

Work inspired by the North Yorkshire Moors

Masham Town Hall, Masham, North Yorkshire
Details