Willie Robb East Sussex, United Kingdom
I am a Scottish photographer, filmmaker, artist and educator who lives in Lewes, East Sussex. Being brought up on a farm has contributed heavily towards my practice. I enjoyed a lot of freedom, but my existence was quite isolated which, in hindsight, instilled an ability to work alone and an urge for self-expression.
A lot of my artistic impulses could be considered puerile. I'm driven by present circumstances first and foremost, but simple observations can fixate me for years. Photography is my regular medium, but I also use film and alternative processes. The approach is always led by the subject matter. I do worry about the effectiveness of my pursuits in the age of mass communication, but I'm driven by a belief that it is important for artists and practitioners to reflect on the times they live in. It's a fruitful time to critique the powers that be.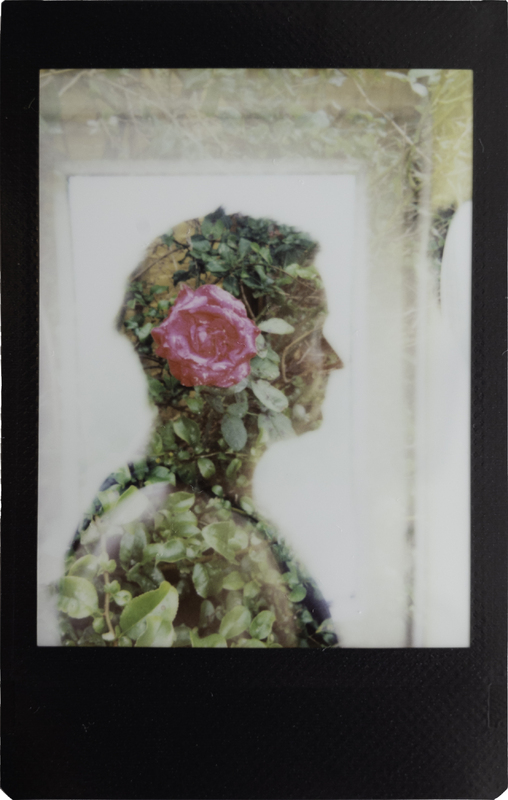 Projects and exhibitions
Details

Arts For Health Exhibition

23/02/2020 — 07/02/2021

Using arts and creativity to improve health and well-being. Arts for Health is a charity based at Milton Keynes University Hospital who deliver innovative and inclusive arts activities, events and exhibitions in health care and community settings. I will be exhibiting prints from Spikes, European Ferries and DER DIE DAS at the Hospital until...

[Read more]
Milton Keynes Hospital, Milton Keynes
Details

Housekeeping!

22/01/2020 — 05/02/2020

Housekeeping! is a fine art exhibition responding to the theme of domesticity. I put together a hand made book containing images from my project DER DIE DAS, an alternative family album. In 2010 I started carrying a compact Ricoh GR camera to document the progress and pursuits of my new family. Unsurprisingly images that had little or no place...

[Read more]
The Jeannie Avent Gallery, London
Details

Everyday Delight

01/01/2020

EVERYDAY DELIGHT (Stay at Home Edition) is an online exhibition showcasing photography that discovers the beauty in the everyday, finds the magic in the mundane, and looks for the joy in the small things.

EVERYDAY DELIGHT might be something to be enjoyed between the rise and set of the sun, it's a prompt to look for joy, to appreciate the...

[Read more]
Online, Shutterhub
Details

Photography Workshop

11/12/2019

In this photography workshop at Radcliffe Academy in Milton Keynes, I led a group of creative six formers through a series of short, technically led exercises. We looked at symmetry, the rule of thirds, depth of field and shutter speed. I was catering to mixed range of abilities which can make for a challenging atmosphere, but everybody fully...

[Read more]
Radcliffe Academy, Milton Keynes
Details

Painting with Light Workshop

16/11/2019

In this creative workshop at Milton Keynes Gallery I asked attendees to make photographic paintings out of light using a small torch and various props. This was the first time I had used this process in a workshop environment, so I was understandable apprehensive. However, everybody fully embraced the exercise and we came out with some...

[Read more]
MK Gallery, Milton Keynes
Details

Secret Self(ie) Photography Workshop

28/08/2019 — 30/08/2019

My first appointment as an Associate Artist with MK Gallery. Secret Self(ie) offered young people between the ages of 14 and 18, the opportunity to work with a number of artists, and across art forms on a creative project throughout the summer. I decided to create a photography workshop titled "Coping With Circumstance".

Occasionally we...

[Read more]
MK Gallery, Milton Keynes
Details

Lumen Exhibition

25/04/2019 — 28/04/2019

Four images from my body of work 8 minutes have been included in the Lumen Exhibition at the Pie Factory Gallery, Margate. The exhibition invited contributions from artists whose work relates to; astronomy, light, the sublime, divinity, infinity, incomprehension.

I started photographing the Sun out of reverie and intrigue. I was amazed by...

[Read more]
Pie Factory Gallery, Margate
Details

Co-op(t) exhibition

29/03/2019

Four images from my body of work European Ferries have been included in the Co-op(t) exhibition at FarGo Village, Coventry. The exhibition which invited work from artists whose work seeks to combat divisiveness and look toward a new future will happen for one night only on the 29th March. In the words of the organiser and curator Samantha...

[Read more]
Unit 5, FarGo Village, Coventry
Details

Peterborough Art Gallery

26/03/2019 — 26/05/2019

Two images from my body of work European Ferries have been included in the open exhibition at Peterborough Museum and Art Gallery. The exhibition which invited work from artist's working in any medium launches on Thursday, March 28th with an opening night from 6pm and continues until May 26th. The entries were judged Freelance Curator...

[Read more]
Peterborough Art Gallery, Peterborough
Details

Human

23/11/2018 — 05/01/2019

Two images from my body of work Spikes have been included in a collective, mixed media exhibition at Cupola Contemporary Art Gallery in Sheffield. The exhibition which invited artworks that responded to the theme 'Human' launches on Friday, November 23rd with an opening night from 7:30pm and continues until January 5th.

Established in 1991...

[Read more]
Cupola Gallery, Sheffield
Details

How Language Fails Us

07/11/2018 — 09/11/2018

Two images from my project Parking Among Trees will be included in an exhibition of Regional and International talent looking at 'how language fails us' curated by Kirsty Campbell. The exhibition at Nunn's Yard Gallery, St Augustine's Street Norwich, will be home to a myriad discipline all linked by their studies on language.

'Parking Among...

[Read more]
Nunn's Yard Gallery, Norwich
Details

50 under 50

01/11/2018 — 30/11/2018

Three images from my body of work European Ferries have been included in a collective, mixed media exhibition at Unit 6 Gallery in Richmond, North Yorkshire curated by mixed media artist, sculptor, jewellery designer and tutor Lou Gilmore George. The exhibition titled '50 under 50', which relates to either the maximum size or maximum price of...

[Read more]
Unit 6 Gallery, Richmond
Details

Leeds Big Screen

01/11/2018 — 30/11/2018

My short, experimental film Longshore Drift has been selected by CuratorSpace to be viewed on Leeds Big Screen daily at 1pm and 6pm throughout November. Longshore Drift, which was created at Spurn Point in East Riding, is a cyclical, looping film that follows a lone figure throughout the course of a day. The remnants of a war that ended 100...

[Read more]
Millennium Square, Leeds
Details

London Independent Photography 30th annual exhibition

02/10/2018 — 07/10/2018

I have been selected for the London Independent Photography 30th annual exhibition this year at Espacio Gallery in Bethnal Green, from Tuesday 2 October to Sunday 7 October 2018. "From Dublin", a print from European Ferries will be on show at the exhibition and the private view will take place on Thursday 4 October between 6pm and 9pm.

Espacio Gallery, London
Details

Left Bank Leeds Art Prize 2018

18/07/2018 — 21/07/2018

I have been shortlisted for The Left Bank Leeds Art Prize 2018 with a selection of images from European Ferries. The exhibition which launches with a private view on Wednesday 18th of July from 6-9pm will continue until the 21st of July. Artists with diverse creative backgrounds in of kinetic sculpture, performance pieces, painting,...

[Read more]
Left Bank Leeds, Leeds
Details

Bankley Studios Open Call Exhibition 2018

18/07/2018 — 21/07/2018

I have been shortlisted for The Bankley Studios Open Call Exhibition 2018 in Manchester with a selection of images from European Ferries. The exhibition which launches with a private view on Friday 12th of October from 6-9pm will continue until the 3rd of November.

Bankley will open three floors of artist studios to the public showcasing the...

[Read more]
Bankley Studios, Manchester
Details

Northern Light Exhibition

02/07/2018 — 21/07/2018

"From Zeebrugge", an image from my project European Ferries, will be showing at Northern Light: Proximity and Distance, an exhibition of contemporary landscape photography at Yorkshire Artspace in Sheffield. The exhibition contains a diverse range of artist's interpretations on the theme and will launch with a conference titled Northern...

[Read more]
Yorkshire Artspace, Sheffield
Details

Revolv Exhibition

28/06/2018 — 01/07/2018

Revolv is a platform and a collective founded in January 2017 by the photographers Krasimira Butseva and Lina Ivanova. The exhibition at Safe House Gallery celebrates Revolv's first birthday and showcases work from artists based across England, Wales, Ireland, Canada, Romania, Germany, France, Poland, Italy, Israel, Switzerland, Estonia and...

[Read more]
Safehouse 1, London
Details

Coping with Circumstance Workshop

10/06/2018

Occasionally we are met with circumstances and observations that defy simple explanation. A creative response can aid the descriptive process and give individuals an emotional platform. The Free Space Project in North London has invited me to lead a workshop using this process titled "Coping with Circumstance." I will be encouraging...

[Read more]
Kentish Town Health Centre, London
Details

Ginnel Foto Fest

26/05/2018 — 27/05/2018

Ginnel Foto Fest is an independent photography festival in the East of England. I have been shortlisted for their annual award with European Ferries, photographs of European passenger ferries arriving at Britain's coastline. Physically the images depict historical links connecting the UK to its current continent. Metaphorically the...

[Read more]
St. Matthew's Ginnel, Ipswich
Details

Fringe Arts Bath

25/05/2018 — 10/06/2018

Fringe Arts Bath is a two-week festival of contemporary visual art exhibitions, events and workshops during Bath Fringe Festival in May/June each year. I will be exhibiting two bodies of work, SPIKES and Auto-da-fé, in three exhibitions during the festival which will include an artist's talk on Monday the 4th of June at 6pm.

Various, Bath
Details

Artwaves Festival Commision

12/05/2018 — 13/05/2018

Artwaves Festival at Bridlington Spa, East Riding of Yorkshire brings together a diverse range of Traditional, Digital, Contemporary and Urban art through a vibrant programme of activities, workshops, exhibitions. I was commissioned by the festival to produce a short film exploring Kilnsea and Spurn Point at the mouth of the Humber.

On my...

[Read more]
Bridlington Spa, Bridlington
Details

Cooltzine #1 Launch Exhibition

12/05/2018

Cooltzine vol.1 will be launched on 12 May 2018, through a one-day only 'paperless' exhibition, followed by the actual limited print run. The launch will be happening beyond geographical boundaries, simultaneously in 4 different cities! – London (Leyden Gallery), Belgrade (Kvaka 22), Sofia (Cush.BAR) and will include a one off photograph I...

[Read more]
Leyden Gallery, London
Details

Our Nature Exhibition

20/04/2018 — 25/04/2018

Our Nature Exhibition at V.23 Gallery considers everything around us as our own, including the natural environment that is hosting us. The exhibition includes a print from my series of photograms / organic stains SPIKES amongst a selection of artworks that portray the beautiful and dangerous side of it, as well as artworks that consist organic...

[Read more]
V.23 Gallery, London
Details

The Art Of You

06/02/2018 — 02/03/2018

The Art Of You at Artizan Gallery in Torquay, Devon brings together a diverse range of creative work from across the UK and abroad. The exhibition, which explores notions of autobiography, will include a digital sideshow of my project Parking Among Trees, a series of photographs I made after unexpectedly becoming a father in 2009.

Artizan Gallery, Torquay, Devon
Details

Body of Writing Exhibition

07/10/2017 — 05/11/2017

Identity and memory are the twin themes explored in an innovative public art installation at Salisbury Cathedral that combines photographs of tattoos, belonging to inmates at Erlestoke prison, and extracts of their writing. I was asked to photograph the prisoners on location by LLL Productions Artistic Director Mark Hewitt who developed the...

[Read more]
Salisbury Cathedral, Salisbury
Details

Broadscape - Brighton Photo Fringe 2016

01/10/2016 — 30/10/2016

The Brighton Photo Fringe returned for another biannual year. 2016 marked a collaborative effort from myself and three fellow artists, Claire Kennard, Heidi Kuisma and Clare Hankinson who formed The Soft Collective to exhibit at Kings House in Hove. Our exhibition titled Broadscape incorporates realism, picturesque observations, photographic...

[Read more]
Kings House, Hove
Details

United Artists Lewes 2016

14/06/2016 — 17/06/2016

I entered a couple of prints from SPIKES into United Artists Lewes, an exhibition of local art by local artists. All the artwork is for sale with 45% going to community owned Lewes Football Club. I enjoyed a fantastic opening night with great weather, great music from Morlove and Moonbeam, great company and great art. It was fantastically well...

[Read more]
The Foundry Gallery, Lewes
Details

Blind Veterans Photography Workshop

05/05/2016

I was invited to host a studio and landscape photography workshop at the Blind Veterans UK Brighton branch in Ovingdean. Technically I was deemed an advisor but the talent within the group quickly superseded any photographic advice I had to give. The experience confirmed my theory that it takes a lot more than 20/20 vision to make a good...

[Read more]
St Dunstans, Rottingdean
Details

Short Circuit - Experimental Documentary Short Films

28/01/2016

A short film I made with doctoral research student and producer Nicolette Fox was screened at The Short Circuit, an experimental film night. The screening has been programmed by art and documentary Film Producer Jayne Wilson and took place at Presuming Ed in Brighton on Thursday 28th January.

Presuming Ed, Brighton
Details

The Shot I Never Forgot

04/10/2014 — 07/11/2014

I was honored to be included in an exhibition curated by John House. The Shot I Never Forgot features work by over twenty photographers, myself included, and originally started out as a blog. There was an eclectic mix of styles and genre which always makes for good viewing. I believe John is hoping to have another show soon.

New England Road, Brighton
Details

The Tribe Prize

19/07/2014 — 02/08/2014

I was delighted to be shortlisted for The Tribe Prize at Edger Modern in Bath. The Tribe Prize is a multi disciplined fine art competition that focuses on abstract expressionism so I was honoured to have my photographs from the project Spikes included.

The Edger Modern, Bath
Details

CEDE - The Brighton Photo Fringe 2012

01/10/2012 — 31/10/2012

Cede is split-screen road movie depicting alternate views over the English-Scottish border. Both views look towards the border whilst traveling on opposing sides. I projected cede at several outdoor Brighton based outdoor locations throughout October as part of The Brighton Photo Fringe. I was honored to be shortlisted for the Danny Wilson Award.

Various locations around Brighton., Brighton
Details