Shane Green West Yorkshire, United Kingdom
Shane attended the Leeds College of Art and then studied Fine Art in Birmingham. He has worked in educational establishments passing on his knowledge and also exhibited in the USA. He is currently working as a painter and sculptor in Otley.
"At present I am a practicing sculptor working on a wide variety of themes and for a range of both public and private clients throughout Yorkshire. The sheer spontaneity and physicality of chainsaw carving has now taken its grip and I have a number of large projects on the go. I am specialising in sculpture trails and the new trail on Otley Chevin is a reflection of all of the above. When it comes to the comprehensive portfolio I have produced over the years of paintings,etchings and drawings they represent an urgency to capsulate time and the marvellous beauty of the world I see around me. Sometimes I feel that a purely figurative representation of the subject is what I'm after, but on another day I could paint the same scene completely differently – it all depends on the emotions I want to express at the the time."
"A lot of my painting is very vivid and colourful, which I like as a contrast to some of the grey urban landscapes that I actually see before me. Sometimes the cold, harsh realism of modern architecture needs to be met with the colour of human expression."
In the last 25 years as a professional artist, Shane reckons he has produced over 8,000 pieces of work in a variety of styles. Sometimes abstract, sometimes figurative, his work reflects the changing nature of our urban skylines alongside rural scenes, all done with a vivid grasp of colour.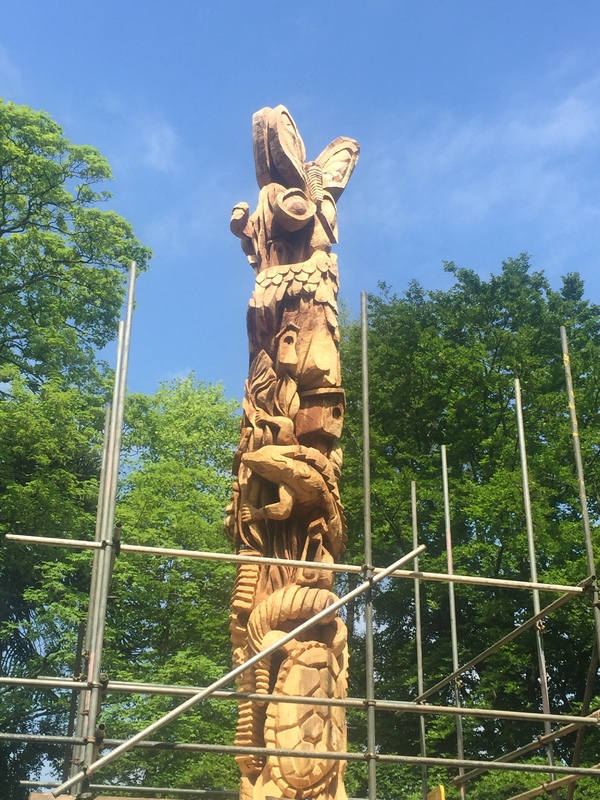 Projects and exhibitions
Details

Meanwood Valley Urban Farm Sculpture Trail , Leeds 2020

22/06/2020 — ongoing

I was commissioned to transform three large cracked willow stumps in the central seating area of Meanwood Valley Urban Farm's visitor centre in Leeds, West Yorkshire. The theme was 'Sustainability', a theme close to my heart and something I produced a 25 feet Ash totem chainsaw-carving for Leeds University the previous year. Once I hade been a...

[Read more]
M.V.U.F. Leeds, Leeds
Details