ARTISTS RESPONDING TO... QUARTERLY MAGAZINE - Contemporary art, culture and activism.
Deadline: 25/09/2023 | City: London | Country: United Kingdom | Artists Responding To...
Report this?
ARTISTS RESPONDING TO ...'s magazine is a digital and printed publication which uses creative depictions or literature to highlight current world issues, news and movements that aren't getting the attention that they deserve. A political and environmental platform to help ignite conversations and spread awareness through visual and written poetic responses.
ARTISTS RESPONDING TO... Magazine is now distributed by Central Books to bookshops, art galleries and museums.

Our mission is to use our magazine as a showcase of global artists, creatives and writers who use their unique voices to tackle issues that have emotionally or physically impacted them. 

Our magazine includes artist highlights, where we curate pages of artists working in all creative mediums such as paint, sculpture, textile, photography, digital art and graphics, poetry, dance, song lyrics, and any other experimental form of creative expression. 

It also includes features such as interviews with industry leaders, articles, exhibition reviews and exhibition must-sees, Q&A advice columns and expert advice for early-mid career artists. 

We are looking for submissions to any part of the above features! 

Is your artistic practice politically engaged? 

Are you a writer looking for an opportunity to get published? 

Do you have an upcoming exhibition or opportunity you want to share? 

Then we want to hear from you! 

We want to share your passion and experience your anger, your confusion, your glimpses of hope, your excitement and your anxieties, making our magazine a space for activism but also a form of information.

This is a free opportunity to get involved in a powerful and international initiative. Please only submit work that is your own and you are happy for us to share. 

Get creative and use your power of expression to discuss news, movements or a happening you care about. 

If successful, your work will be featured in our digital and print magazine available to purchase via our website: www.artistsrespondingto.co.uk

We will also be promoting the magazine and works featured through our social media platforms. Find us on Instagram and Facebook at - @artistsrespondingto. 

If you have any questions about what to submit or the application process, please get in touch.
Contact the curator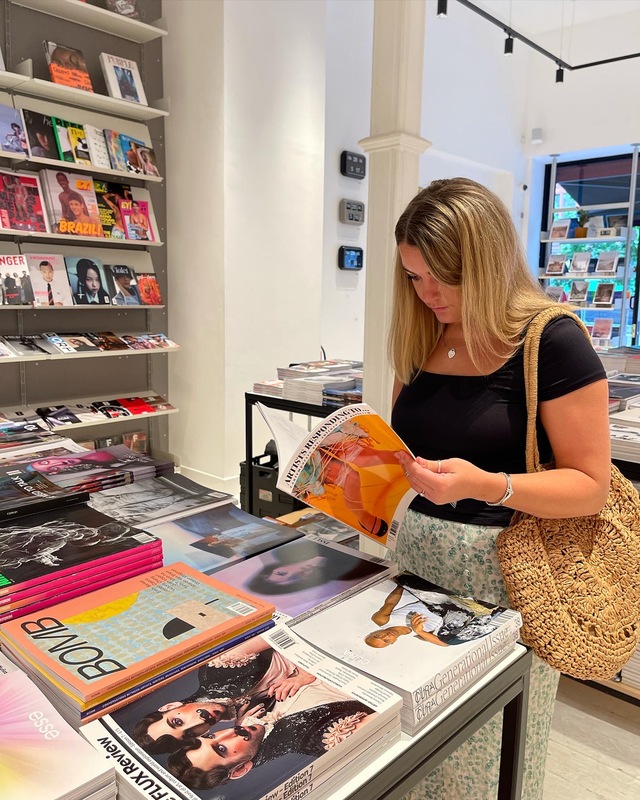 Who is eligible for this opportunity?
Anyone! No previous experience or qualifications are necessary, we just ask that you submit something you are proud of and care about.
When is the deadline?
There will be a rolling quarterly Call Out for submissions.
How many works can I submit?
As many as you want! There is no limit for submissions per issue, but each submission has a maximum of 5 images or works. We encourage you to continue submitting if unsuccessful/successful, with the same or another project.
How much does it cost?
The magazine is free to submit to, with the option to purchase a digital copy for £3.49 or a physical A4 copy for just £9.99.
What happens if my proposal is chosen?
Your work will be featured and credited in our magazine. This presents an opportunity for free publicity and to get involved in a passion project, which is a collective for action and change.
You must have an account to send a message to the curator of this opportunity. Registering only takes a few moments. Once registered you'll be able to keep track of all of your submissions and get updates on upcoming opportunities.
Already have an account? You must log in to send this curator a message.
Subscribe to our newsletter
Get the latest CuratorSpace news, updates about new opportunities, upcoming deadlines, and art-related promotions.
Advertisement