Lead Artist in Residence - As Above So Below
Deadline: 05/12/2015 | Published: 21/10/2015 | Venue: ACA, Allenheads Contemporary Arts | City: Allenheads | Region: Northumberland | Country: United Kingdom | Helen Ratcliffe
Report this?
ACA is seeking an experienced creative practitioner to take the position of Lead Artist in its arts, research and educational programme entitled 'As Above So Below' that will run throughout 2016. Artist's fee £4000.
To mark its 20th year, ACA is delivering its ambitious new arts programme entitled 'As Above So Below.'
The context for this project stems from the insatiable human thirst for knowledge and the conditions of curiosity and ambition that prevent us from resting on what we see, understand and achieve in the belief that more is to be found beyond recognised horizons.  We constantly advance our ability to navigate and travel, scrutinizing expanding distances above our head and below our feet to evolve a better understanding of our relative position.
This project will bring together an exciting mix of artists, participants and a range of non-arts experts to consider man's relationship with planet Earth through three main strands:
1.       Above: Dark Skies
Taking advantage of ACA's location within a designated Dark Skies Site and the soon to be built observatory and planetarium facilities on ACA premises.
2.       Surface: The Skin of our Planet
Exploring the importance of being on and navigating the rotating orbiting sphere we call Earth, from our base in England's highest village at the geographical centre of the UK.
3.   Below: Hollow Earth
Considering for example, the scientific extraction of minerals and riches, the technological advances that allow underground or undersea explorations, or the ancient concepts of subterranean mythology. 
We are seeking an exceptional artist to take on the role of Lead Artist in this project. 
Expectations of the lead artist will be:
-   to create a new body of work that engages with the brief and fulfills the artists own interests
-   to work with ACA curators to engage local and international artists and professional experts from other fields of relevant art/science subjects to cultivate a lively and dynamic pool of contributors to the project
-   to carry out holistic research across the project and to develop with ACA curators an educational programme (in the widest sense) with schools, universities and community across the project's 3 strands.
The artist will be offered:
-    the opportunity to present new and existing work at conference, exhibition and via digital distribution
-    the opportunity to work with ACA curators to develop the programme
-    residential and studio facilities and full use of ACA's observatory facilities
-    a fee of £4000 for a minimum 8 weeks in residence
More information is available on ACA's website:
http://www.acart.org.uk/index.html
page http://www.acart.org.uk/acafundedresidencies.html
associated project:http://www.acart.org.uk/darksky.html
Contact the curator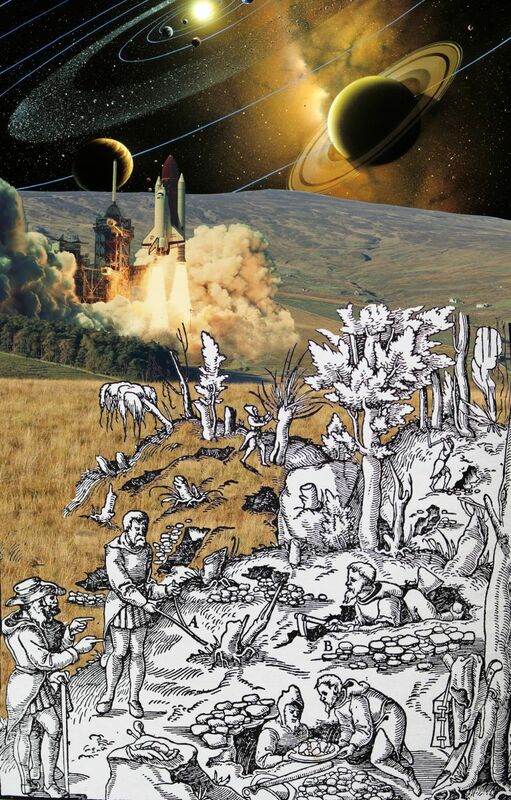 Who is eligible for this opportunity?
Experienced practitioners working in all areas of the contemporary arts who can demonstrate an excellent track record and real interest in the project.
When is the deadline?
December 2, 2015 (midnight)

Selection meetings and interviews will take place in Early December and the successful applicant notified by December 18
Are there payments to artists?
There is an artists fee of £4000 which represents a minimum of 8 weeks in residence at ACA.
Research and a reasonable amount of admin time will be expected from the artist in addition to the residency time.
A limited budget will be available for travel expenses and some production costs. To give an indication, this will be in the hundreds rather than thousands of pounds.
ACA is seeking one lead artist but reserves the right to divide the fee between more than one artist if this option presents a better outcome for the project.
When will the residency take place?
The residency dates are flexible and will include a number of visits. Artists will be expected to make the first visit no later than February and to complete the main body of work to present at exhibition/conference in October 2016.
Discussions will take place with the lead artist to finalise dates for pivotal events in the programme through 2016 such as open weekends, exhibitions, conferences or other public events.
How much development work?
The Lead artist will be expected to make a valuable contribution to the development of the whole project. This work will be in collaboration with ACA curators and will be discussed openly to arrive at a mutually agreeable level of commitment.
What are the living/working facilities at ACA
The artist will be offered a private bedroom, shared living space and use of a studio which may at times be shared depending on the requirements of the artist and the number of other artists at ACA at any one time.
Who will be on the selection panel?
ACA Curators & Directors Alan Smith and Helen Ratcliffe, 2 additional ACA directors, 1 representative from AONB North Pennines.
Names to be confirmed nearer the time.
How many other artists will be involved in the programme?
At least one other artist in residence in each of the Above, Surface and Below strands for a period of approximately 1 month each.
There will also be recent graduate placements working throughout the programme and a number of Fellowship Artists who will receive a small fee for their participation.
ACA will fund at least one international artist or group visit in the programme (pending additional EU funding ).
Additional artists may become involved in the educational and community work associated with the programme.
You must have an account to send a message to the curator of this opportunity. Registering only takes a few moments. Once registered you'll be able to keep track of all of your submissions and get updates on upcoming opportunities.
Already have an account? You must log in to send this curator a message.
Subscribe to our newsletter
Get the latest CuratorSpace news, updates about new opportunities, upcoming deadlines, and art-related promotions.
Advertisement