Cellophane Wrapper
Deadline: 23/04/2023 | City: Basingstoke | Region: Hampshire | Country: United Kingdom | Naomi Escott
Report this?
The World is Plastic. We are Pie. The Plastic Pie collective unfurl their debut exhibition, Cellophane Wrapper, and are seeking innovative artworks for their exhibition at The Proteus Creation Space in July 2023.
The Plastic Pie collective welcomes submissions for their newest exhibition, Cellophane Wrapper. We are seeking artworks from both emerging and established artists, relating to the theme and concept of unwrapping, uncovering and discovering. 
We welcome work in all disciplines and media forms, including sound.
As a creative art collective, our aim is to increase access to exhibition opportunities for both established and emerging artists, outside of the London bubble. Glorious though it is in London, we can't all get there.

Proteus Creation Space is a multi-use facility in the town of Basingstoke. A creative hub in a beautiful Victorian building, with an award winning theatre company and thriving creative community that actively supports the arts in all its forms. "From early-career circus performers to established visual artists, Proteus plays a vital role in the development of the artistic community in both Basingstoke and beyond."

The Plastic Pie collective is the combined efforts of Katie Karcheski and Naomi Escott, both interdisciplinary artists with a deep interest in facilitating creative exploits through collective stunts and deeds. Come, JOIN US!!!

The world is plastic. We are Pie. 
Free to apply and exhibit.

Open to emerging and established artists

To submit, provide a concise description  of your work, how it is connected to our theme of unfurling, unwrapping, uncovering and discovering, and a short bio about yourself and your practice. 

Clear details of size, dimensions, media and materials.

Clear details of display requirements.

Upload up to 3 good quality images of your work.

Confirmation that you will be able to deliver and collect your work to/from The Proteus Creation Space, Basingstoke, Hampshire.

Confirmation of whether your work is for sale during the exhibition. The gallery at Proteus Creation Space charges a commission of 10%.  If you would like to sell your work, please state the price. If your work is not for sale, please state NFS.

If accepted, your work will be exhibited in the Proteus Creation Space, and will be featured on Plastic Pie social media channels and website. Each artist will be featured on social media before the exhibition too. 

We are keen to provide opportunities to artists to give talks about their work and practice - please indicate if this is something you would like to do, or if it would benefit your professional practice in any way.

Exhibition runs from 3rd-14th July, open Monday to Friday, 10am-4pm. Private View Thursday 6th July 6-8pm
@plastic_pie_exhibitions
@proteustheatre
Contact the curator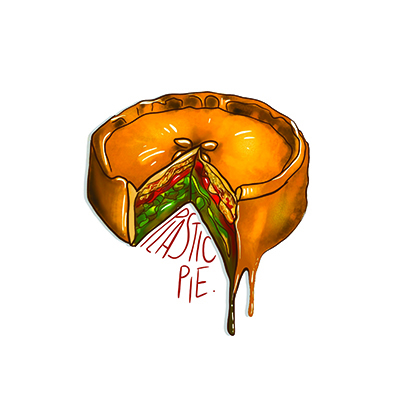 Who is eligible for this opportunity?
Both emerging and established artists
When is the deadline?
23rd April 2023
How many works can I submit?
Up to 3 pieces
How much does it cost?
Nothing!
Is there a private view / opening?
Yes - Thursday 6th July 6pm-8pm
What are the exhibition opening hours?
Mon-Fri 10am-4pm
Does the location have disabled access?
Yes
What publicity will be provided as part of the opportunity?
All social media advertising, as well as individual featuring of each artist selected.
You must have an account to send a message to the curator of this opportunity. Registering only takes a few moments. Once registered you'll be able to keep track of all of your submissions and get updates on upcoming opportunities.
Already have an account? You must log in to send this curator a message.
Subscribe to our newsletter
Get the latest CuratorSpace news, updates about new opportunities, upcoming deadlines, and art-related promotions.
Advertisement