Curatorial Open Call: INTERSECTIONS at Bankley Gallery
Deadline: 22/12/2019 | Published: 01/12/2019 | Venue: Bankley Gallery | City: Manchester | Region: Greater Manchester | Country: United Kingdom | Will Marshall
Paid opportunity
Report this?
An opportunity to co-curate an exhibition at Bankley Gallery as part of their new series, INTERSECTIONS, taking place from May 2020-April 2021.
As part of Bankley Gallery's 2020-21 programme we are producing a new series - INTERSECTIONS - consisting of five exhibitions. Each will be developed by Will Marshall, and a selected co-curator.

The general model will be consistent for each of the exhibitions, but with space to develop and expand.

For each exhibition, an initial artwork will be selected, which will act as the inspiration for the show. Then three or four artists will be chosen, who will be invited to develop new work in reaction to the initial artwork, taking elements or concepts from it that interest them, and using this to produce entirely new, independent artwork/s. From this process, we will build an exhibition.

Outside of this general model, we believe there is scope to make each show unique, and that is why we are looking for a different co-curator for each one. We are keen to work with people who are interested in collaborative practice, enjoy working closely with artists, and are keen to bring some of their own ideas. Applicants do not need to have extensive (or any) experience in curating.

You will work closely with Will throughout the delivery of the project. Together you will select the artists and maintain communication with them as the project progresses. You will be expected to help work on ways to make the show you are working on different from the other four in the series, including developing elements of the public programme. You will also need to help with the logistics and planning of the show, and in the online promotion.

The levels of involvement in these various tasks can be discussed, but ideally we want to work with someone who's keen to get stuck in. During the install, you will need to be able to attend at least the first day and help decide how to hang the show, and depending on technical ability/confidence you can help out.

There will be a fee of £500 offered for each of the selected co-curators. However, we are still in the process of applying for the funding, and so we will only be able to go ahead with the project if the bid is successful. If this occurs and we have already begun planning the project, we will unfortunately not be able to pay for the work put in up until this point, so please be aware of this. Get in contact if you have any more questions relating to this.

To apply please send the following all in one document:
An outline of your practice/what you do/have done, and what interests and motivates you (curatorial experience isn't essential)
Some images of any previous work you have produced or been involved with, with brief explanations
A link to your website/Instagram if you have one
A brief paragraph about any initial ideas for how you might like to approach this project (this doesn't need to be too formulated as we will develop the project together if selected, we just want to get an idea of what you might bring)


As part of the selection process, we may ask to arrange a phone interview once submissions have been assessed.

Bankley Gallery is part of Bankley Studios, home to over 30 artists, situated in Levenshulme, South Manchester. For more information visit www.bankley.org.uk

Will Marshall is an independent curator based at Bankley Studios and Gallery and is part of the Gallery Team. For more information visit www.will-marshall.co.uk 

The current schedule for INTERSECTIONS is as follows:
INTERSECTIONS no. ONE  -  mid-May 2020
INTERSECTIONS no. TWO  -  late July 2020
INTERSECTIONS no. THREE  -   early December 2020
INTERSECTIONS no. FOUR  -  mid February 2021
INTERSECTIONS no. FIVE  -  late April 2021
Contact the curator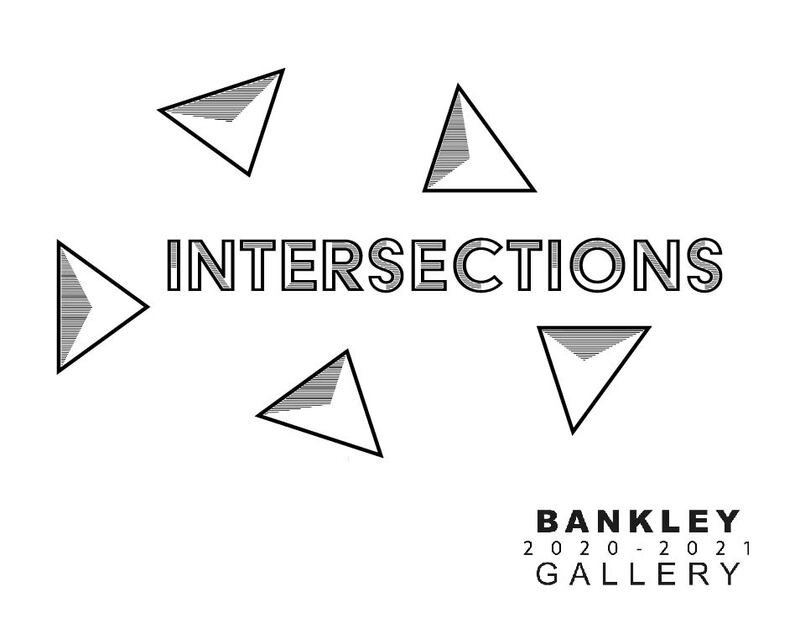 Who is eligible for this opportunity?
Anyone who is interested in curating, regardless of level of experience or skill.
When is the deadline?
Sunday 22nd December 2019
Is there a fee?
Yes, £500, but that is still subject to a successful funding bid.
Is there a private view / opening?
Yes, each of the five exhibitions will have openings, although the format of these is something that could be explored and played with, as well as having additional events.
Does the location have disabled access?
The gallery is on the first floor of an old mill building, which is unfortunately only accessible by stairs. There is a goods lift which can transport equipment and artwork, but it is not safe for people to use.
Do I need to be present?
You will need to be present for at least the first day of install. Beyond that it depends on your availability. A lot of the work can be performed remotely, but ideally you will be able to visit a few times during the planning and install stages.
You must have an account to send a message to the curator of this opportunity. Registering only takes a few moments. Once registered you'll be able to keep track of all of your submissions and get updates on upcoming opportunities.
Already have an account? You must log in to send this curator a message.
Subscribe to our newsletter
Get the latest CuratorSpace news, updates about new opportunities, upcoming deadlines, and art-related promotions.
Advertisement