ESC OPEN CALL — VVOVVA + YYYYMMDD
Deadline: 10/02/2022 | Published: 20/12/2021 | City: online | VVOVVA
Report this?
The ESC open call is on!
For the last time this year, contemporary gallery VVOVVA invites you to join the wave #2031 Autumn/Winter. Aiming to build the future together we ask artists to 'Create art as you would do in 10 years in the future.' We peek into distant and unreachable concepts of the world, humanity, nature, and technology. The fourth wave features the amazing digital platform YYYYMMDD, that in collaboration with VVOVVA, will be the voice in search of the most interesting works.

The submission period starts on October 25 and ends on February 10. The selected artists will be notified by email and published in a digital exhibition at VVOVVA on March 1.

You can submit 1 work of art
— media formats: image, video, sound (max 10MB)
— collaborative works are accepted
— no size or dimensions restrictions
— open to all artists working at any level
— no sex, age, nationality, geolocation or education restrictions
— we accept all kinds of art: painting, sculpture, installation, performance, sound, photography, graphics, video, mixed-media, etc. 

Image: Mit Borrás / Heavven, Adaptasi Cycle, 2021 (courtesy of the artist) →  

Heavven, Adaptasi Cycle exhibition. Film and installation views at Exgirlfriend Gallery, Berlin 2021. Heavven/Adaptasi creative team: Work by Mit Borrás (@mitborras), Art Director Rachel Lamot (@rachellamot), Music Daniel Vacas Peralta (@danielvacasperalta). With Ray La'Vord, A1 Robot. Yoga Sonja Sims, Production Design Cavve Pavilion, Robotics Casual Robots, Prosthetics Ayudame 3D, The Cave H. Puerta de América, Make Up Harpo, Eloy Noguera Atienza, A1 Robot design Canbot, Drone Karacho Berlin. With the support of Stiftung Kunstfonds Bonn Neustart Kultur.
Contact the curator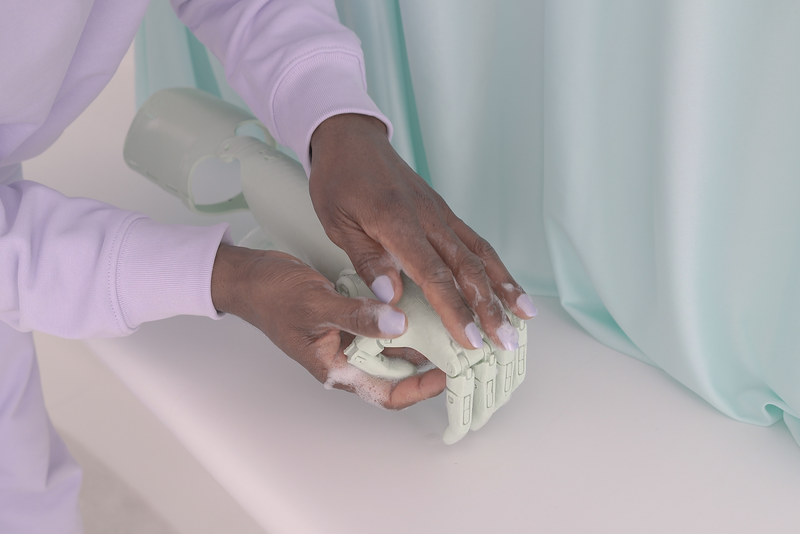 Who is eligible for this opportunity?
All artists
When is the deadline?
February 10, 2022
How many works can I submit?
1
When is the exhibition date?
March 1, 2022
How much does it cost?
No costs
Are there payments to artists?
no
You must have an account to send a message to the curator of this opportunity. Registering only takes a few moments. Once registered you'll be able to keep track of all of your submissions and get updates on upcoming opportunities.
Already have an account? You must log in to send this curator a message.
Subscribe to our newsletter
Get the latest CuratorSpace news, updates about new opportunities, upcoming deadlines, and art-related promotions.
Advertisement