"Factorem" Makers Christmas Showcase
Deadline: 17/10/2021 | Published: 05/10/2021 | Venue: Sculpture Lounge Studios | City: Holmfirth | Region: West Yorkshire | Country: United Kingdom | Jamie Frost
Report this?
Submissions are invited to take part in "Factorem" Makers Christmas Showcase offering the Sculpture Lounge`s established audience a chance to purchase bespoke items in the run up to Christmas. Spaces will be FREE and there is no charge to apply. All sales will be taken through a central desk with a 20% commission.
Artists & makers will be responsible for the display of their work in an allocated 2 x 1m space which they will be expected to staff for the duration of the show. There is no facility for power to be provided to spaces.

Our building is an old woollen mill. Be aware our winter events are expected to be cold, and our customers dress accordingly. There will be a warm space available for exhibitors to recharge, with tea and coffee available.

Sculpture Lounge present exhibitions, arts events and learning opportunities from a bespoke studio environment in the Holme Valley, West Yorkshire. Our building is home to a number of successful and innovative creative professionals, who play a role in many of the things we do. Find out more at www.sculpturelounge.com

To apply:
Complete a submission expressing your interest and a weblink for work you would expect to include by midnight 17th Oct 2021. If you have images of previous displays/stands you have created, these would be welcome.
You will be notified of your selection by 24th October. 
Event dates: Sat 27th and Sun 28th Nov, 10-5pm.
Setup: Friday 26th November from 12noon. 
All items must be removed by 4pm Monday 29th Nov

Full terms and conditions will be forwarded after selection and must be signed before participation is confirmed.
Contact the curator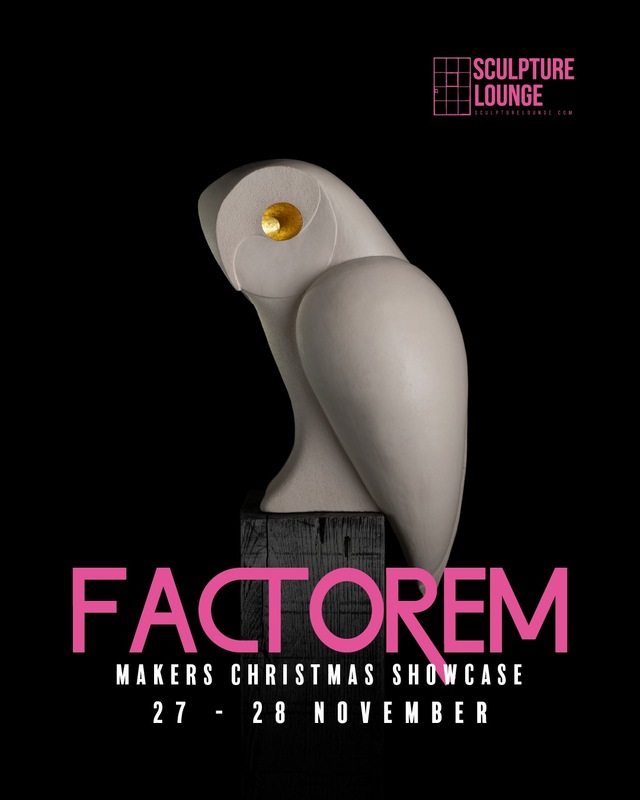 When is the deadline?
17th October 2021
How many works can I submit?
Please only submit one weblink to illustrate the quality of your work. Images of any stands/displays you have created would be welcome.
When is the delivery date?
26th November
When do I need to collect my work?
All items must be removed by 4pm Monday 29th Nov
How much does it cost?
It's free. Sales are managed by SL Ltd at 20% commission.
Are there payments to artists?
Artists will take away 80% of any sales they make.
Does the location have disabled access?
Unfortunately not yet, we are working on it.
Do I need to be present?
Yes, each maker will represent themselves.
You must have an account to send a message to the curator of this opportunity. Registering only takes a few moments. Once registered you'll be able to keep track of all of your submissions and get updates on upcoming opportunities.
Already have an account? You must log in to send this curator a message.