Failure in Chrome - Digital Artist Residency @ The Wrong Biennale
Deadline: 20/08/2017 | Published: 11/07/2017 | Country: United Kingdom | Tom Milnes
Report this?
FAILURE IN CHROME +++++++++++++++++++ Curated by Tom Milnes & Emile Zile ------------------------------------------------ Digital Artist Residency's pavilion at The Wrong Biennale. **************************************************** FAILURE IN CHROME will take place online between Nov 2017 – Jan 2018, with each selected artist having ONE WEEK to complete a proposed project on its online residency space with a live-stream performance at the end of each week by the resident artist.
Digital Artist Residency (DAR) is an online platform which provides a space for artists to develop ideas and display new artwork. The initiative aims to provide support for artwork created using digital processes, exploring the boundaries of art and technology. In 2017, DAR will be part of The Wrong Biennale, curating a group of live-stream performance-based residencies.
DAR has teamed up with The Wrong Biennale to showcase the talent from around the world working with digital performativity. We are looking for proposals for projects and works which respond to the interaction and the understanding of various digital themes. We are interested in projects that deal with research interactions between digital, online spaces and/or their physical materiality within performance. Artists would need to communicate clearly how these works would be appropriate for DAR's online context. DAR is accepting proposals from practitioners who work with site specific practices which may include performance, sculpture, film, video, New media, video, Sonic art, live works and cross-disciplinary practices. We are also interested in artists working with exclusively online practices too. Groups may apply as well as individuals.
The residencies are open to emerging artists and established artist working in any discipline and/or medium responding to digital themes, and from anywhere in the world. DAR is particularly interested in proposals from artists working with digital practices that can be developed and realised in a live-streamed performance. We are interested in artists who can make use of DAR's 24/7 access online and multimedia facilities such as live streaming.
Chosen artists must submit at least one post onto DAR's website per day over 7 days during their week long residency. 
DAR provides: 
·      A page on DAR's website which on average attracts 5000 viewers each month. This page normally takes the style of a blog, but artists are encouraged to be ambitious with any specific ideas about how they want their work presented. Write these ideas on your project proposal and we can discuss how they can be realised. 
·      Technical support in achieving the aims of the online residency. 
·      Support and promotion for the artist and their work through its network. 
·      A permanent web archive of work produced during the residency.
*** Deadline for applications is 20th August 2017
For further information visit:
www.digitalartistresidency.org
Contact the curator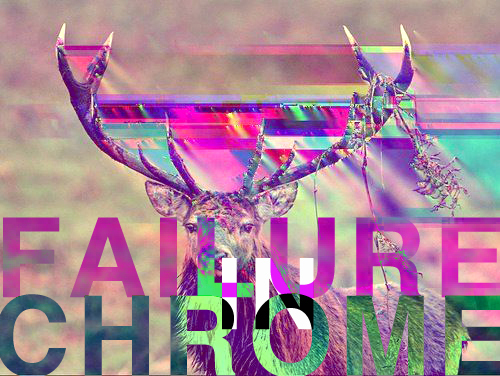 Who is eligible for this opportunity?
Anyone. We are looking for artists interested in performance/live streaming and was of creating live digital works.
When is the deadline?
20th August
How many works can I submit?
1 proposal
How much does it cost?
Nothing
Is there a private view / opening?
There are performance days every Friday.
What are the exhibition opening hours?
24/7 online
What publicity will be provided as part of the opportunity?
Yes, via our social media channels and via Thw Wrong Biennale
Do I need to be present?
No, it's all online
How do you decide on proposals?
Based on the quality and relevance to the call out. Artist making interesting and challenging work within the frame of performativity and digital media will be of interest.
What happens if my proposal is chosen?
We will contact you to suggest a date for your residency. This may be between November 2017 and January 2018. We will also contact you on the technical logistics of an online residency and staging a live-stream performance.
You must have an account to send a message to the curator of this opportunity. Registering only takes a few moments. Once registered you'll be able to keep track of all of your submissions and get updates on upcoming opportunities.
Already have an account? You must log in to send this curator a message.
Subscribe to our newsletter
Get the latest CuratorSpace news, updates about new opportunities, upcoming deadlines, and art-related promotions.
Advertisement