Feel Good Zine
Deadline: 09/08/2022 | Region: Norfolk | Country: United Kingdom | Izzie Finnerty
Report this?
Open call to be featured in a new arts and mental health zine.
Feel Good zine wants to highlight the benefits that art and creativity can have on mental health.

We are currently looking for artists to showcase their work in the publication alongside a personal statement which depicts their own experience with mental health and the impact creating art has had on it.

All styles and mediums will be considered.

This opportunity is open to anyone regardless of age, gender and location! 
Contact the curator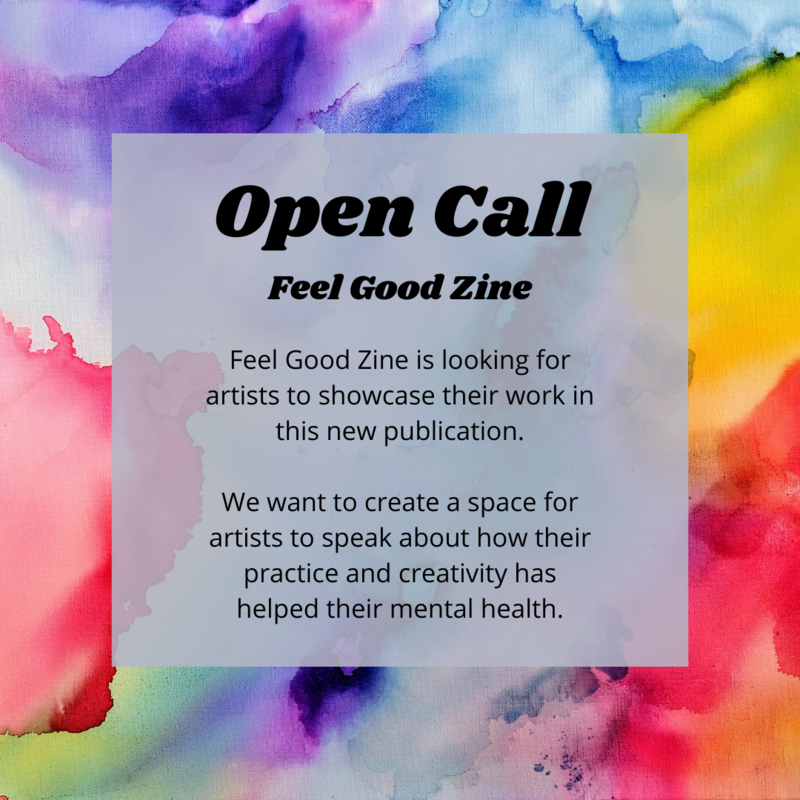 Who is eligible for this opportunity?
Anyone is eligible!
When is the deadline?
9/08/2022
How many works can I submit?
You can submit as many works as you want, however, only one work per artist will be chosen
How much does it cost?
It's completely free
Are there payments to artists?
No
What publicity will be provided as part of the opportunity?
All artists will be credited in the zine alongside any links to websites or social media accounts, the publication will also be printed and will hopefully be shown as part of the NUA graduate festival.
What happens if my proposal is chosen?
You will be contacted via email
You must have an account to send a message to the curator of this opportunity. Registering only takes a few moments. Once registered you'll be able to keep track of all of your submissions and get updates on upcoming opportunities.
Already have an account? You must log in to send this curator a message.
Subscribe to our newsletter
Get the latest CuratorSpace news, updates about new opportunities, upcoming deadlines, and art-related promotions.
Advertisement