FLUX Exhibition - The Design District - 18th - 27th May
Deadline: 10/03/2023 | City: Greenwich London | Region: London | Country: United Kingdom | Lisa Gray
Report this?
FLUX Exhibition is holding a 10-day exhibition within the Design District - Greenwich, showcasing the work of 40 contemporary artists.
We are incredibly excited that FLUX Exhibition is holding a 10-day exhibition at the Design District – Greenwich Peninsula,  next to the O2.

Founder Lisa Gray has a degree in Finance and a previous 20-year career as an analyst, Gray brings together her business mind and love of art to create successful exhibitions and projects for all artists involved.

FLUX has established itself as the platform for contemporary artists to be discovered and to be part of an exceptional, inspirational art event.  Held at The Design District – Greenwich Peninsula in London and curated by Lisa Gray, the founder of FLUX,  this much-anticipated edition brings  40 artists to the fore.  Gray is selecting the very best emerging and established artists for a ten-day event.

In order to be considered for the next FLUX Exhibition, provide examples of your work and a biography/ statement.  The work you send needs to be a representation of your work but not necessarily the actual pieces.  If you are selected will work with you to select the best pieces for the show.

We are looking for artists from all disciplines and consider both self-taught and degree educated inclusively.

The exhibition will be open to the public from 19th – 27th May.  The private view will be held between 6pm - 9pm on 18th May.
More Details

To view images of previous exhibitions visit www.fluxexhibition.com 

SUBMISSIONS ARE NOW OPEN

Due to the number of applications we get, we will need to close submissions by 10th March 2023.

There is no cost to submit an application.  If you are selected to become a FLUX artist and accept your place the cost to exhibit is as follows:
Approx 2-metre wide space for 2D  £495 (commission 25%)
Space to be confirmed for 3D £495 (commission 25%)
The cost is per artist.

FLUX Exhibition Fee Includes:
A ten-day exhibition at the prestigious Design District in Greenwich Peninsula
Private view opening party with complimentary drinks and free tickets for your guests.
Profile in the FLUX Exhibition magazine.
Your details are given to our PR company who will work with you to generate press coverage.
Social media promotion across Facebook and Instagram.
Interview to be published on The FLUX Review.
Entry into our art placement program (we work with high-end venues to display artwork).
Public Liability Insurance.
Hanging of all your artwork.
Website listing.
All artwork labels.
Promotional material such as flyers.
Artists Handbook.
Support before, throughout, and after the exhibition.
Contact the curator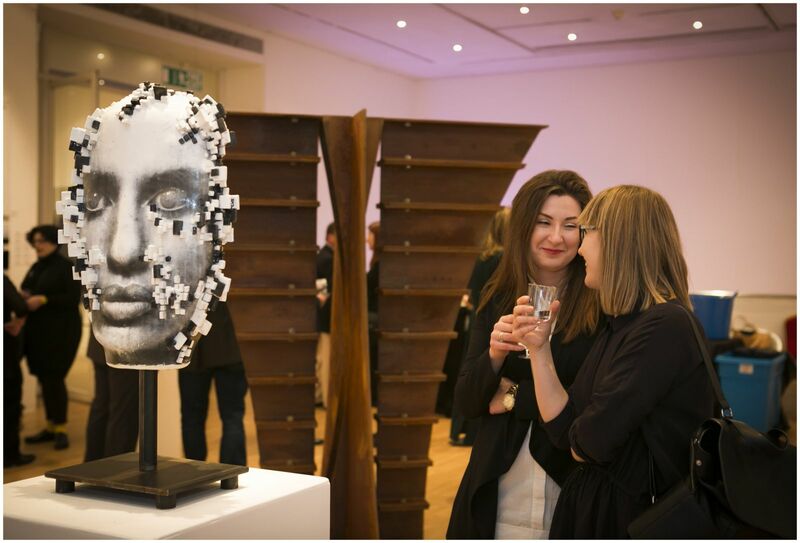 Who is eligible for this opportunity?
All artists
When is the deadline?
10th March 2023
When is the delivery date?
15th May 2023
When do I need to collect my work?
28th May 2023
How much does it cost?
£495
Is there a private view / opening?
Yes
What are the exhibition opening hours?
TBC
Does the location have disabled access?
TBC
What publicity will be provided as part of the opportunity?
Online and printed publicity
Do I need to be present?
Ideally but not essential
You must have an account to send a message to the curator of this opportunity. Registering only takes a few moments. Once registered you'll be able to keep track of all of your submissions and get updates on upcoming opportunities.
Already have an account? You must log in to send this curator a message.
Subscribe to our newsletter
Get the latest CuratorSpace news, updates about new opportunities, upcoming deadlines, and art-related promotions.
Advertisement