Mythos II
Deadline: 04/07/2022 | Published: 20/06/2022 | City: Norwich | Region: Norfolk | Country: United Kingdom | Molly Barnard
Report this?
A zine which takes the audience on a journey through the telling of ghost stories, folklore, audio and artwork.
Mythos is a zine which takes the viewer on a guided tour around Norwich through the telling of local ghost stories and folklore. In our second edition we are looking for artists to use this new selection of stories as a source of inspiration which will then be published in our zine. 

From any artist interested we are asking for new works which have been inspired by the stories and locations we have chosen. These artworks can include all kinds of media: drawings, paintings, prints, paintings, photography, poems etc. These will need to be submited digitally so all photos provided must be high quality. Feel free to submit more than once as we will be selecting works depending on what we feel is most appropriate. 

By providing us with an email adress we will send over the selection of stories as soon as we can for you to respond to.

We look forward to working with you!
Instagram: @mythos_zine
Contact the curator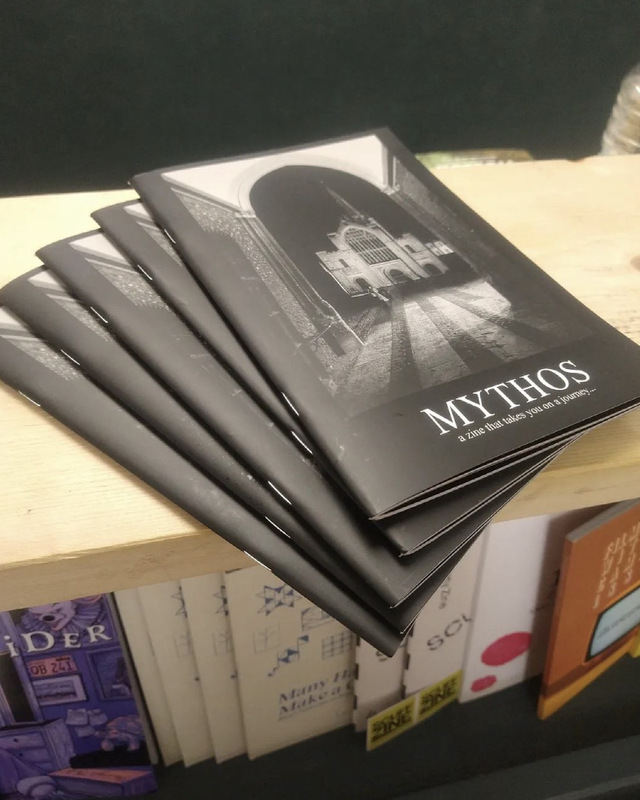 Who is eligible for this opportunity?
Everyone!
How many works can I submit?
As many as you wish.
Are there payments to artists?
No. While we do sell the zine for a small price this is only to cover our printing costs.
Is there a private view / opening?
We will be holding an event once the zine is released.
What are the selection criteria?
It will mostly depend on what other submissions we get as well as how relevant we feel the work is to the story.
You must have an account to send a message to the curator of this opportunity. Registering only takes a few moments. Once registered you'll be able to keep track of all of your submissions and get updates on upcoming opportunities.
Already have an account? You must log in to send this curator a message.
Subscribe to our newsletter
Get the latest CuratorSpace news, updates about new opportunities, upcoming deadlines, and art-related promotions.
Advertisement