Network Coordinator for Devon Artist Network
Deadline: 09/10/2022 | City: Devon | Region: Devon | Country: United Kingdom | Devon Artist Network
Paid opportunity
Report this?
Devon Artist Network is seeking a Network Coordinator, its first year-round staffing role, to support the board and facilitate the continued success of the network. The appointed coordinator, as well as being responsible for the annual headline Devon Open Studios event, will work to maintain and increase membership, explore new funding strategies and develop proposals for new opportunities for the network.
Job Description
Job Title: Network Coordinator
Contract Length: 1 Year, renewable
Location: Work from home
Travel: Locations across Devon, particularly during Devon Open Studios
Hours: Part time, flexible, expected 12 days per month with potential for busier times during core event periods
Start Date: 24/10/22
Job Value: £20,500

The Organisation
Our aim is to develop a strong creative support network through the county as well as helping artists and makers in making a sustainable living from their art. We do this by creating valuable networks, collating and sharing opportunities, delivering events, exhibitions and workshops including the region's annual flagship event Devon Open Studios.

We are a growing network, currently around 650 Devon artists, with more than 365 members taking part in Open Studios this year. Over the past two years, despite the pandemic, the board has continued to modernise and evolve, creating a new Devon Artist Network member website, launching a new site dedicated to showcasing Devon Open Studios, increasing our engagement with social media platforms, actively promoting our creatives with PR and marketing plus running online workshops to help members find markets for their work.

We are now looking to capitalise on these successes and strengthen the organisation for the future. We aim to reach out across Devon to increase our support for the outlying areas, continue and add to our exhibition and event opportunities and develop new ideas to support our members.

Applying
Interested applicants should send a CV and covering letter outlining relevant experience and telling us what they could bring to the team, via the Curatorspace platform.
Deadline for Application Queries: 7th October, 10:00am
Deadline for Applications: 9th October Midnight
Interviews: 12th/13th/14th October Approx.

Role Description
This is a 12 month, part time, freelance contract being offered to an individual or organisation. The total fee for the contract is £20,500 with an average expected commitment of 12 days per month, with this workload varying depending on proximity to core events and activities. Work commitments may include infrequent evenings and weekends.

As Network Coordinator you will report directly to the board of Devon Artist Network and support their efforts to deliver on priorities that benefit Devon's visual arts community through a range of administrative and project management duties. As well as being the lead for our annual headline Devon Open Studios event you will work to maintain and increase membership, explore new funding strategies and develop proposals for new opportunities for the network. You will also support administrative tasks such as website upkeep, reporting, and systems management.

Responsibilities
Be the first point of contact for network members
Maintain and expand the network's membership
Explore new opportunities for diversifying the network's revenue streams through sponsorship, fundraising and grant applications
Create proposals for new programmes of work and systems that will strengthen the network
Attend regular board meetings and provide updates on work progress
Attend and help organise the member's Annual General Meeting
Support the delegation of activity to committee members and monitor the output of this activity
Support the maintenance and administration of the systems that underpin the network (websites, newsletter, social media channels etc.)
Carry out any other reasonable duties as they arise

Devon Open Studios
Coordinating the annual Devon Open Studios will be a core part of the role and will dictate workload priorities during the busier periods. Peak work times are:
February to March – Manage incoming applications for the event
May to June – Finalise the design and print of the catalogue
September – The event itself
Delivery responsibilities:
Manage registration
Collate and prepare all incoming information from artists
Oversee all design and marketing activity including being the main point of contact for the PR Officer, plus commission other contractors as required for delivery
Be the main point of contact for all enquiries from artists and contractors
Secure advertising, sponsorship and additional funding resource for the event
Secure permissions and notify all relevant authorities of the impact of activities arising from the event
Produce and distribute all necessary information to participating artists
Through the above, ensure a safe and successful event
Evaluate and produce an event report.
All other reasonably expected project management responsibilities for an event of this scale


Essential Skills
The below qualities would be necessary for a successful applicant to comfortably deliver this role:
Previous experience of project management and events coordination
Exceptional organisation skills, capable of maintaining a detailed schedule and working to clear timelines
Good interpersonal skills, confident interacting with members and public audiences
Self-motivated, organised with attention to detail
Able to work independently and confidently
Aware and appreciative of the Devon arts
High level of administrative IT literacy including the creation of PDFs, webforms, spreadsheets, email campaigns, Mailchimp,  an understanding of WordPress Content Management Systems, data handling and processing, knowledge of GDPR requirements

Beneficial Experience
We are specifically interested in recruiting individuals with any of the following:
Background in finance and fundraising, to assist with securing sponsorship and grant applications
Experience of network development, to expand the organisation
Knowledge of WordPress websites, to support updates and administration of online platforms

Opportunities
A successful applicant who fully engages with the role can expect to:
Support a strategic arts organisation with a regional remit
Lead on a large-scale regional event
Pioneer new opportunities and resources for the visual artists in Devon
Play an exciting part in additional work as commissioned
Contact the curator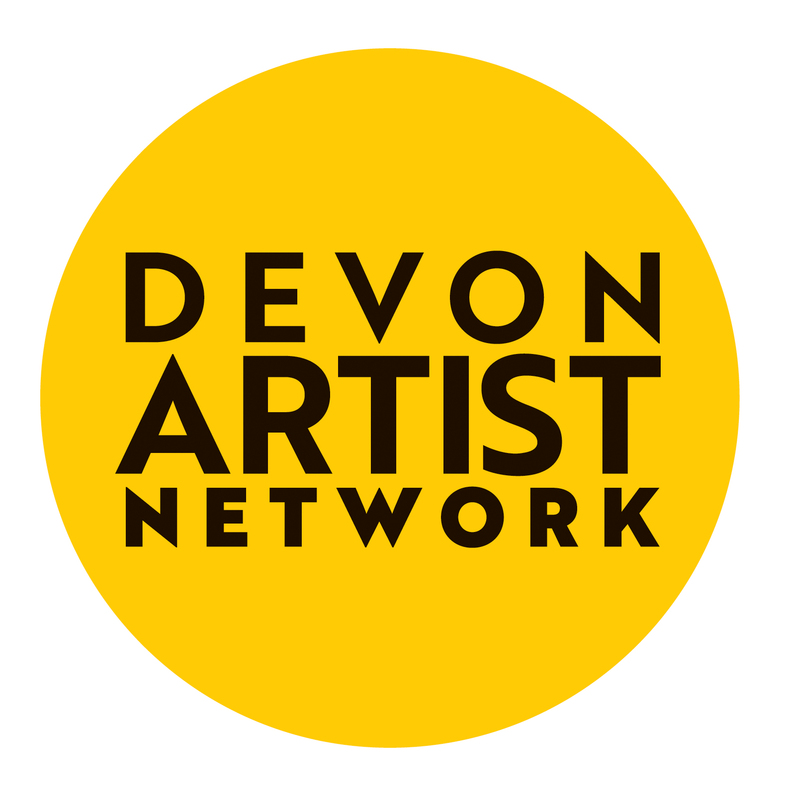 You must have an account to send a message to the curator of this opportunity. Registering only takes a few moments. Once registered you'll be able to keep track of all of your submissions and get updates on upcoming opportunities.
Already have an account? You must log in to send this curator a message.
Subscribe to our newsletter
Get the latest CuratorSpace news, updates about new opportunities, upcoming deadlines, and art-related promotions.
Advertisement