Open call- Artist Interview
Deadline: 31/03/2023 | City: Lisbon | Country: Portugal | Joana Alarcão
Report this?
Insights of an Eco Artist is an international art publication that features selected artists and writers from around the globe with a high focus on contemporary art and those tackling issues of social and ecological justice.
Insights of an Eco Artist Interviews is a way for artists to articulate their vision and promote their work  through a web published art dialogue.
The artists are interviewed by the founder & artist Joana Alarcão to highlight their artistic career and explore how artistic interventions play a crucial role in bringing conversation forward about social political atmospheres and climate issues.
ELIGIBILITY:
Artists and writers whose work is focused on eco and social issues are welcome to submit their work.
All techniques are welcome.
Artists from all countries are welcome to submit.
Artists interviewed previously can submit new works.​

DETAILS:
FREE Submission for applicants. Artists can apply for FREE. 
A SELECTION FEE OF 30 € IS APPLIED TO SELECTED ARTISTS ONLY.
A personal interview will be sent to the artist, including 10 questions.
Selected artworks will be featured alongside the interview.
Interviews will be published permanently on our platform
The interviews are digital, they are not published in the print magazine. 
Contact the curator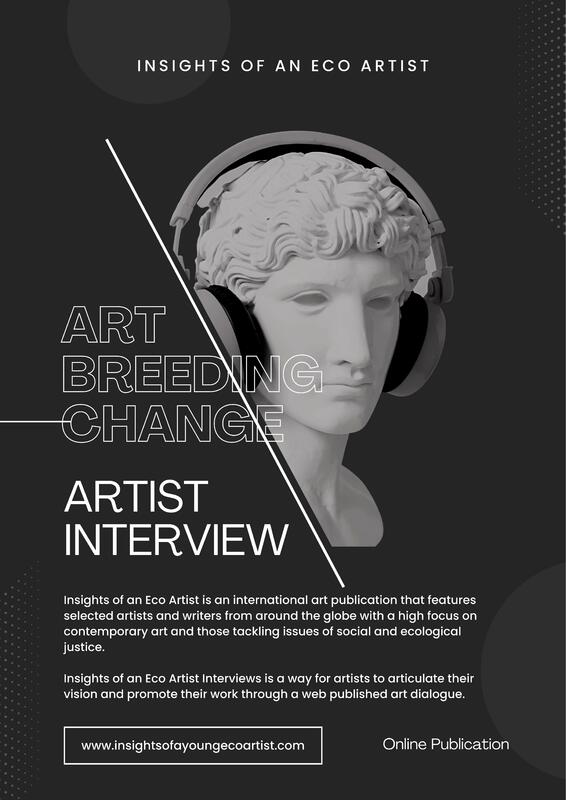 How many works can I submit?
The artist can submit as many works as they want, but they should connect with the topic of the magazine.
How much does it cost?
If your work is accepted there is a small fee of 30 €.
You must have an account to send a message to the curator of this opportunity. Registering only takes a few moments. Once registered you'll be able to keep track of all of your submissions and get updates on upcoming opportunities.
Already have an account? You must log in to send this curator a message.
Subscribe to our newsletter
Get the latest CuratorSpace news, updates about new opportunities, upcoming deadlines, and art-related promotions.
Advertisement