OPEN CALL ARTISTS OF THE MONTH : PRIDE
Deadline: 20/06/2021 | Published: 21/05/2021 | City: London | Country: United Kingdom | ART from HEART
Report this?
This month we are looking to raise the visibility of the LGTBQ+ Community and Celebrate Diversity and Inclusion with Pride!
ART from HEART welcomes submissions from LGTBQ+ Artists and/or Artworks that represent Pride related issues.

Apply Now to get your work prominently featured in our website and social media channels for a month.

All mediums accepted from artists worldwide!

Deadline: 20th June
Contact the curator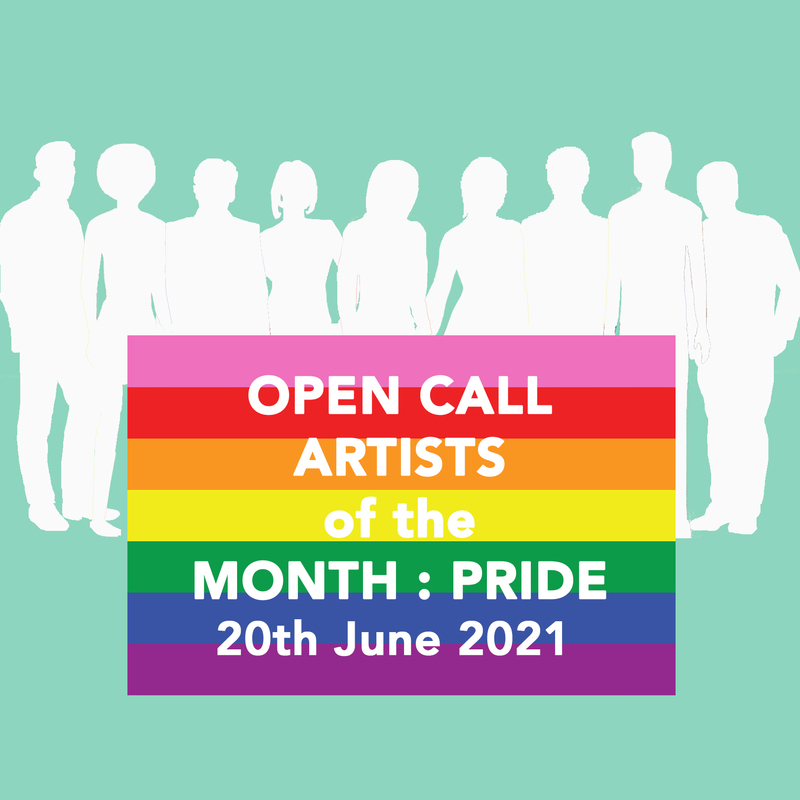 Who is eligible for this opportunity?
All multimedia artists worldwide
When is the deadline?
20th June
How many works can I submit?
5
How much does it cost?
£5
What publicity will be provided as part of the opportunity?
Social media channels
What are the selection criteria?
Artworks are selected based on aesthetics, technical skills, intent, originality, and overall artistic ability. We are interested in the diversity of ideas and styles.

​
You must have an account to send a message to the curator of this opportunity. Registering only takes a few moments. Once registered you'll be able to keep track of all of your submissions and get updates on upcoming opportunities.
Already have an account? You must log in to send this curator a message.
Subscribe to our newsletter
Get the latest CuratorSpace news, updates about new opportunities, upcoming deadlines, and art-related promotions.
Advertisement