Open Call Curator residencies 2018
Deadline: 14/12/2017 | Venue: 9-12 Lower Buckingham Street, Dublin 1 | City: Dublin | Country: Ireland | Fire Station Artists' Studios
Expenses paid
Report this?
Open Call Curator Residencies 2018 /2019. Fire Station Artists' Studios Dublin, Ireland. Deadline: 17:00 PM / 14 December 2017. Fire Station Artists' Studios(FSAS), in Dublin, Ireland is inviting curators to apply for flexible residencies throughout 2018. A stay at FSAS can last from one week to one month.
The aim of this residency programme is to provide opportunities for international curators to familiarise themselves with the Irish visual art scene, undertake research and make connections that will evolve into the future. Through these residencies Fire Station aims to build associations between Irish artists, curators, art institutions and their artistic peers internationally.
During each residency FSAS encourages curators to simultaneously tease out their own research interests as well as conduct a series of studio visits and meetings with artists and professionals involved in the Irish contemporary arts sector.
The advantage for an international curator visiting Dublin and Fire Station Artists' Studios is easy access to a dynamic and growing visual art scene within a compact city that is manageable on foot. Our Dublin city centre location is within walking distance of all major galleries both public and private and artists' studios which are located close to Dublin city centre. In addition FSAS is located close to national rail and bus transport lines with easy access to the cities of Cork, Galway, Limerick and Belfast which all have distinct and vibrant art scenes.
Fire Station's established reputation spanning 24 years of work helps with key personnel contacts in both public and private art institutions, such as directors, curators, as well as with independent curators and artists.
What does the Fire Station Artists' Studio residency offer visiting international curators?
·         A combined live and work studio that is located in Dublin's historic north inner city centre. Images of the studio can be seen here: http://www.firestation.ie/studios/studio/studio2/
·         A €200 award towards subsistence
·         Access to our facilities including: the digital media resource centre, equipment, meeting room, reading area. For a full list of facilities http://www.firestation.ie/facilities
·         We prefer for visiting curators to create their own time-table of studio visits with our resident artists and other cultural practitioners to suit their own patterns. This can be done in advance, particularly if the visiting curator opts for a shorter stay. We are also available to offer structured support in the form of introductions to artists, art institutions, curators, galleries in Dublin city and nationwide on a case by case basis as needed.
What does the visiting curator need to do during their stay here?
·         All of our international curators are invited to do a short public talk here in our Project Space. Curators can opt to do this at the beginning of their stay as it's a helpful way of meeting residents and/ or invite practitioners from Dublin and beyond to come and hear about their practice. Alternatively it can be a good way to round up a stay here.
·         We request that the visiting curator take part in a number of studio visits with Fire Station artists.
·        At the end of the stay we request each curator to write a brief report for our own evaluation purposes so that we can continue to refine our awarded residency programme.
In 2017 we awarded residencies to:
Anna Bitkina / Maria Veits, TOK Collective, Alessandra Cianetti, Jussi Koitela, Benjamin Fallon, Gatien DuBois, Gina Buenfeld, Rana Ozturk, Rosie Hermon, Georgia Muenster and  Allison Petters Quinn
Fire Station Artists' Studios
Located in Dublin's north inner city, Fire Station Artists' Studios was established in 1993 to support professional visual artists. It provides ten subsidised combined living and working studios for Irish and international artists as well as large scale sculpture workshop facilities for day hire.
In addition Fire Station provides digital media facilities and equipment, a project/meeting room space as well as training opportunities for artists combining the practical with the conceptual.
A key policy of Fire Station is to support socially engaged arts practice and critique through art commissions, talks and publications. Fire Station promotes international opportunities for Irish artists through international artists' exchanges and a curator in residence programme.
Application procedure
·         A cover letter covering these key areas: Why are you interested in visiting Dublin/ Fire Station? What do you hope to achieve while here?  Specify your preferred timeframe to visit us during 2018 (500 maximum words per question or section).
·         CV (max three pages)
·         Supporting documentation: (One or two maximum selected curatorial projects) 
Closing date for applications:  14 December 2017. Successful curators will be notified by 19 January. As we are a small team here if you do not hear from us means that you have not been successful in this round of applications. However if you feel the need for more specific feedback please write to us.
Contact the curator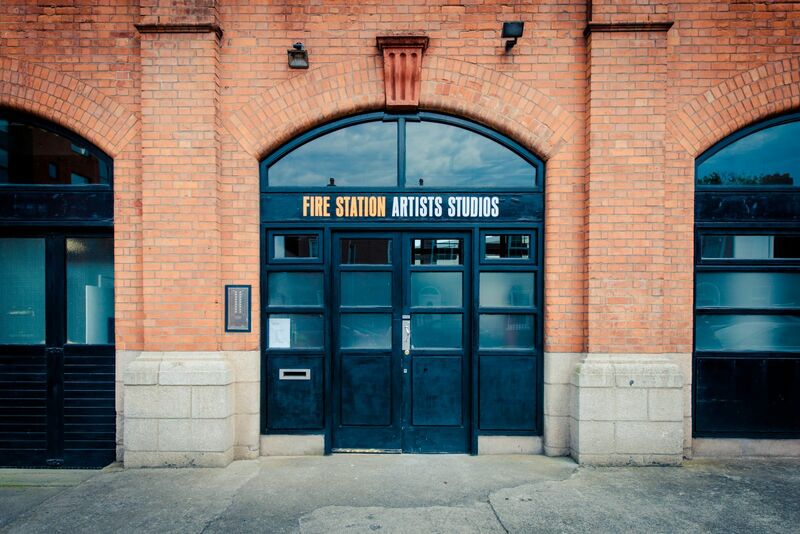 Who is eligible for this opportunity?
Curators living outside of Ireland
When is the deadline?
14 December 2017
Are there payments to artists?
There is a stipend of €200 for each visit. This amount applies to individuals or collectives who choose to stay in residence.
Does the location have disabled access?
Yes.
What publicity will be provided as part of the opportunity?
We post information about the residency and the curators talk via our social media.
What happens if my proposal is chosen?
We contact successful candidates in mid January.
You must have an account to send a message to the curator of this opportunity. Registering only takes a few moments. Once registered you'll be able to keep track of all of your submissions and get updates on upcoming opportunities.
Already have an account? You must log in to send this curator a message.
Subscribe to our newsletter
Get the latest CuratorSpace news, updates about new opportunities, upcoming deadlines, and art-related promotions.
Advertisement