Polygon Palm
Deadline: 07/02/2022 | Published: 10/12/2021 | Venue: https://www.polygonpalm.com/ | City: Internet | Region: London | Country: United Kingdom | Tom Milnes
Report this?
POLYGON PALM. Arriving: 2022. Polygon Palm is a digital art platform for desktop and mobile-only exhibitions. Polygon palm is looking for exciting and challenging new NetArt projects to exhibit on its new platform.
Digital Artist Residency (https://www.digitalartistresidency.org/) is launching a new exhibition platform in 2022.
We are seeking challenging new NetArt projects specifically created for critical and conceptual smart-phone or desktop interaction in mind.


If you'd like to submit a project,  send us a proposal. 
More info at www.polygonpalm.com
Contact the curator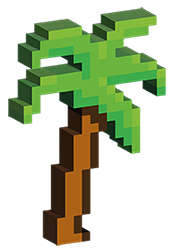 You must have an account to send a message to the curator of this opportunity. Registering only takes a few moments. Once registered you'll be able to keep track of all of your submissions and get updates on upcoming opportunities.
Already have an account? You must log in to send this curator a message.
Subscribe to our newsletter
Get the latest CuratorSpace news, updates about new opportunities, upcoming deadlines, and art-related promotions.
Advertisement