Postcard artwork open call - Winter Lights
Deadline: 30/10/2023 | Venue: Fronteer Gallery | City: Sheffield | Region: South Yorkshire | Country: United Kingdom | Fronteer Art
Report this?
Fronteer Gallery is looking for postcard-sized work for our winter lights exhibition. Light plays a major role in winter festivals and rituals, from modern use of electric fairy lights, and the role of light in traditional winter festivals and rituals, to natural lights such as the Northern lights. Any work which responds to the theme of Winter Lights is welcome.
Winter Lights will be our Christmas postcard exhibition at Fronteer Gallery in Sheffield. Light plays a major role in winter celebrations, from Pagan rituals to modern religious celebrations, and winter festivals. We are looking for work which responds in any way to the theme of Winter Lights.

We are looking for unframed A6 postcard-sized works (105 x 148.5 mm). Work can be any medium except audio or video works.

Usually, we would require work to stay in the exhibition until it ends, but because many people want to buy artwork as gifts at the time of year we can allow buyers to take work away on the day.

Please let us know in the application form if you are happy for your work to be taken away at the time of purchase.

Artists are invited to submit up to 3 pieces of work for the exhibition. You may provide a short description of no more than 150 words, but this will NOT be displayed alongside the work.

The exhibition will run from 29th November – 21st December 2023.

There will be a Private View event on 28th November from 6 pm -7.30 pm.

Please note, that the gallery is upstairs and there is no disabled access.

Artists from all backgrounds are invited to submit up to THREE pieces of work each. It is free to apply with only successful artists paying a fee of £10 for each piece of work accepted.

In return for your fee, you will get a private view evening with free drinks which you are welcome to bring friends and family along to, invigilation throughout, and promotion of the exhibition online through social media posts.

The submission deadline is 30th October 2023.

Successful artists will be contacted by 1st November 2023.

Successful artists are welcome to send their work by post. Work should be posted directly to the gallery.

Work sent by post should reach us by 17th November 2023 at the latest.

Artists are also welcome to deliver work in person to the gallery during gallery opening hours by 17th November 2023. If you have any issues with these dates please contact us before applying.

Successful artists should pay their submission fee by 17th November 2023.

Work can be offered for sale during the exhibition, and there is a commission charge of 10%.

Please contact us if you have any questions.

How to Submit 

Artists are invited to submit up to three pieces of work each piece of work each. Work must be A6 postcard sized, strictly (105 x 148.5 mm). Work should be unframed and should be suitable to be hung using Command Strips.

If you wish to submit more than one piece of work, please complete a separate application form for each piece.

Work can be collected from the gallery at the end of the day on 21st December. After this, you can collect in January during gallery opening hours between 10th January – 2nd February.

We will not start to return work by post until the gallery reopens after Christmas, in January.

If you would like your work returned to you by post please be aware that we charge a fee which includes a £4 handling fee and 2nd Class signed for postage.

Larger parcels can be returned through Parcelforce and will be sent Express 48. Couriers cannot collect your work from the gallery and we do not print postage labels.

If work is small enough you are welcome to include a stamped addressed envelope for return postage which will incur no further charge.

All work must be complete at the time of submission.

Any work which varies from the original piece or size submitted may be rejected. If you wish to submit any form of print, it will be your responsibility to print it off and prepare it for exhibition before delivering it to us.

Thank you and good luck!

The Fronteer Team


Contact the curator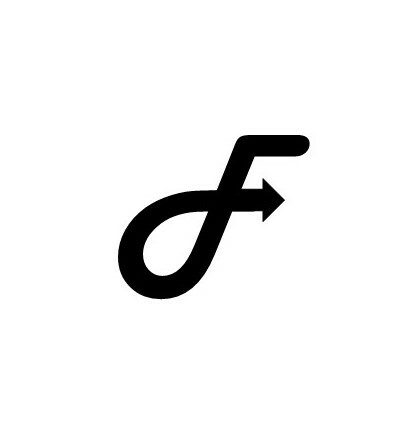 Who is eligible for this opportunity?
Any UK based artist.
When is the deadline?
30th Oct
How many works can I submit?
3 per artist.
When is the delivery date?
17th Nov.
How much does it cost?
It is free to submit with successful artists paying £10 for each piece of work accepted.
Is there a private view / opening?
28th November 6-7.30.
Does the location have disabled access?
No, there is no disabled access and the gallery is upstairs.
You must have an account to send a message to the curator of this opportunity. Registering only takes a few moments. Once registered you'll be able to keep track of all of your submissions and get updates on upcoming opportunities.
Already have an account? You must log in to send this curator a message.
Subscribe to our newsletter
Get the latest CuratorSpace news, updates about new opportunities, upcoming deadlines, and art-related promotions.
Advertisement