QRC.PROJECT ATHENS
Deadline: 05/02/2022 | City: Athens | Country: Greece | Evangelos Trichias
Report this?
Open call for video-art, short films and digital videos for physical exhibition in Athens.
The event
A multimedia physical event in Athens showcasing primarily Athens-based filmmakers and international digital artists. Also featuring live band performances and dj sets.

The main event will be short film screenings with filmmakers Q&A in Athens. Also featuring video art screenings and installations.

The event will be to raise funds for an independent guerrilla short film about a polyamorous relationship between three twenty-something people and their political radicalization.
Who we are
A platform organizing fundraising events in Athens for independent visual arts projects. Showcasing and promoting independent artists from around the globe.
Contact the curator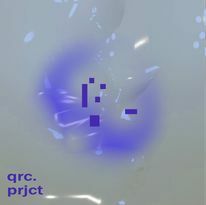 Who is eligible for this opportunity?
Everyone - priority will be given to the people who can physically attend the Q&A
When is the deadline?
07/02/2022
How many works can I submit?
3
Are there payments to artists?
No
What are the exhibition opening hours?
18:00-22:00
Does the location have disabled access?
Yes
Do I need to be present?
We would like you to participate in the Q&A, but it is not obligatory.
What happens if my proposal is chosen?
You will be contacted immediately to arrange the screening.
You must have an account to send a message to the curator of this opportunity. Registering only takes a few moments. Once registered you'll be able to keep track of all of your submissions and get updates on upcoming opportunities.
Already have an account? You must log in to send this curator a message.
Subscribe to our newsletter
Get the latest CuratorSpace news, updates about new opportunities, upcoming deadlines, and art-related promotions.
Advertisement