Six Foot Photography Open
Deadline: 06/04/2015 | Venue: Six Foot Gallery | City: Glasgow | Region: Lanarkshire | Country: United Kingdom | John McDougall
Report this?
Open theme, Open Submission. The opportunity to take part in a month long residency at Six Foot Gallery including workspace within the gallery itself, access to facilities with Street Level Photoworks and accommodation & access to leisure facilities at Menzies Hotel, Glasgow.
As part of SFG's Month of Photography we are delighted to be able to announce this fantastic opportunity for photographers to get involved and give one photographer the chance to develop their work further with a residency package with input from Six Foot, Street Level Photoworks and Menzies Hotel.

Our Month of Photography looks to celebrate photography in all it's forms and as part of this we would like to invite submissions for our first ever Six Foot Photo Open. Open to photographers from all areas, and of all levels of experience the event will culminate in an exhibition created from a shortlist of entries by a panel of judges which will be made up of representatives from Six Foot Gallery, Street Level Photoworks and a member of the wider photographic community.
The exhibition will take place from 21st may until 2nd June, bringing an end to our Month of Photography.

The residency package will be offered to one photographer from the shortlist and receive the opportunity of a month long residency including workshop and studio space within Six Foot Gallery along with accommodation at Menzies Hotel in Glasgow and a month's membership at Street Level Photoworks where the photographer can avail of top class photographic facilities during July.
At the end of the residency the photographer will be able to host a solo show at Six Foot Gallery.

To enter please use the submission form under the "Make A Submission" tab to enter and make payment via paypal to sixfootgallery@gmail.com

Submissions will open 1/12/14 and run until 6/4/15
Photographers are asked to submit 3-5 images from one body of work for consideration.
There will be a £10 submission fee applicable.
Submission fee payable via paypal to sixfootgallery@gmail.com

Shortlisted photographers will be asked to deliver work by no later than 4/5/15.
Print sizes, mounting and framing will be discussed with representatives prior to delivery.
The judging panel's decision is final.
All copyright will remain with the photographer, however SFG and other involved parties may seek permission to use submitted images for promotional use relating to Six Foot Month of Photography via social media, email, website and printed flyers/posters.
All photographers will be credited during this usage.

For more information on the Gallery and the people involved visit
www.sixfootgallery.wordpress.com
or find us at
facebook.com/sixfootgallery
Contact the curator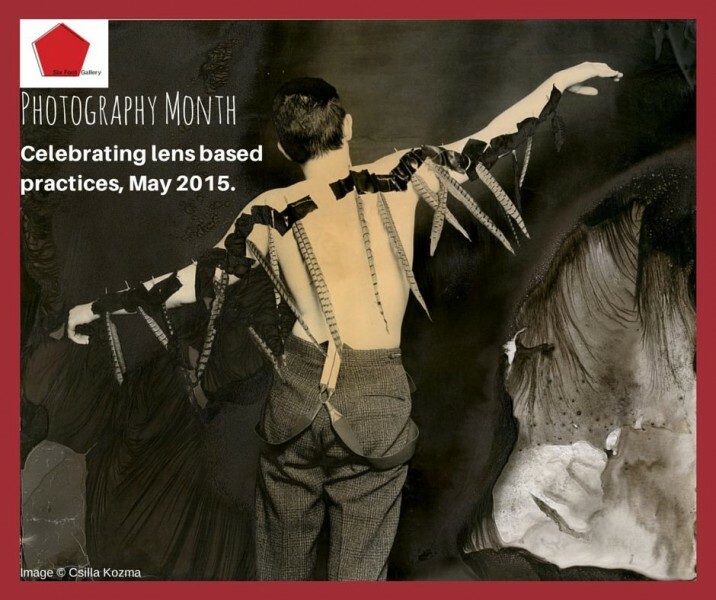 Who is eligible for this opportunity?
Photographers of all levels, experience age and geographical locations
When is the deadline?
06/04/15
How many works can I submit?
3-5 imges from one body of work per application.
When is the delivery date?
Selected works will be expected by 04/05/15
How much does it cost?
£10 per application
Does the location have disabled access?
Yes
You must have an account to send a message to the curator of this opportunity. Registering only takes a few moments. Once registered you'll be able to keep track of all of your submissions and get updates on upcoming opportunities.
Already have an account? You must log in to send this curator a message.
Subscribe to our newsletter
Get the latest CuratorSpace news, updates about new opportunities, upcoming deadlines, and art-related promotions.
Advertisement