Free studio hire for local artists and creatives (November- January)
Deadline: n/a | Published: 21/10/2020 | City: Warrington | Region: Cheshire | Country: United Kingdom | Warrington Contemporary Arts Festival
Report this?
Culture Warrington charitable trust is making studio space at Pyramid arts centre available to local creatives to develop their individual practice including R&D, creating new work, developing technique, script reading, rehearsal, developing & testing new COVID safe ways of working. Please complete this form to apply to use a space. Spaces are available for free to artists for a maximum of a 2 week period.
Culture Warrington acknowledges the challenges local artists and creative have experienced recently and would like to offer free use of our studios at the Pyramid Arts Centre to enable artists to create, rehearse, test and collaborate.

Our studios will be available on a short-term basis (max 2 weeks) and can be used for artists individual practice such as:
creating new work
rehearsals
script reading
individual technique/ training
testing your covid safe teaching practice

All must adhere to our Covid-19 regulations and practices.

If successful the studio will be yours to use for the allocated time and will be cleaned adhering to Covid-19 measures. Artist are responsible for the additional cleaning of touchpoints (light switches / door handles etc)  before and after their studio use. All artists will be requested to undertake a short health and safety visit prior to their first use / visit. 

The studios available are better suited to performing arts but there is also a possibility for visual artists to use if necessary. We will only accept applications from artists living within a 15 mile radius of Warrington. All artists must have their own PL Insurance and be responsible for their own health and safety when using the space. All artists must adhere to our strict Covid-19 regulations and local restrictions.

All we ask is that successful artists tag Culture Warrington within your social media posts to promote the opportunity to other creatives! 

Please note that we anticipate this opportunity being oversubscribed.

Artists will be notified asap and non-successful artists added to a waiting list for last-minute use.


Contact the curator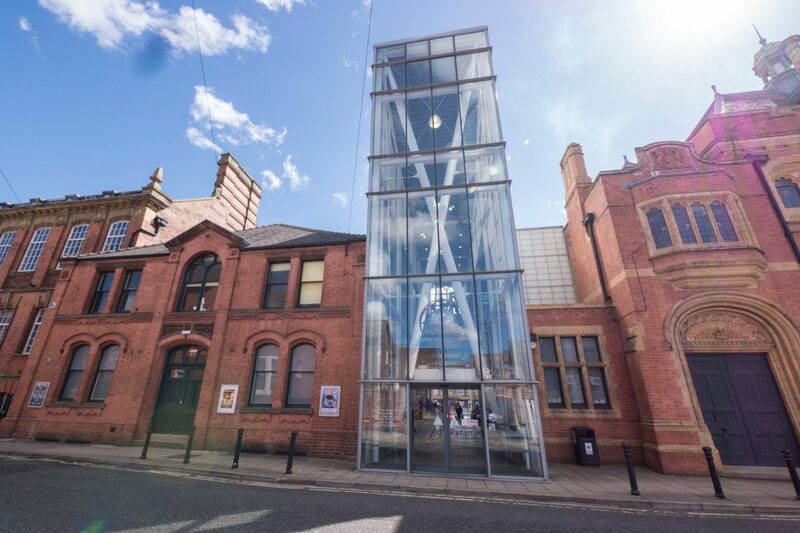 Who is eligible for this opportunity?
Only available to artists based in Warrington.
How much does it cost?
Free
Does the location have disabled access?
Yes
You must have an account to send a message to the curator of this opportunity. Registering only takes a few moments. Once registered you'll be able to keep track of all of your submissions and get updates on upcoming opportunities.
Already have an account? You must log in to send this curator a message.
Subscribe to our newsletter
Get the latest CuratorSpace news, updates about new opportunities, upcoming deadlines, and art-related promotions.
Advertisement