The 26th MASS: HYBRID (Submissions Open!)
Deadline: 30/03/2023 | Country: United Kingdom | Henry McPherson
Report this?
the MASS is an online collection of discursive art, articles, opinions, prompts, thoughts, and questions, gathered in response to global issues. The MASS aims to provide a space for reflection, criticism, and a platform for art as activism the Mass is a non-monetised publication (we are not down with the capitalist agenda), and is free to access by all. Everyone is welcome to submit to the MASS: artists, thinkers, writers, worriers – people with opinions prepared to be critical. All we ask that submissions are offered in a spirit of openness. Our open call is now live for our first issue of 2023. The 26th MASS: HYBRID - "Are you more than one thing?" Deadline 31st March @ 23:59 UK time.
We accept all types of work (text, audio, video, visual, ephemeral, surprise us). Please make sure when selecting your files you are sending the highest quality version you have available.

We welcome texts and work in all languages, but please also provide an English translation (the texts will be featured side-by-side).

Before submitting work to be featured in the MASS, we ask that you read, and are happy with, our three requests:

I.  Please submit work that you are happy to publish. We welcome works in progress, half-finished thoughts, drafts and re-imaginings. However, please make sure you are happy for your submission to be published online, and for other people to see it.

II. Please submit work that is yours to submit. If you are submitting work with multiple authors/creators, please ensure that everyone is happy for the work to be featured in the MASS. If any dispute arises over the authorship of a work (whether text, image, video, etc.), it will have to be removed from the publication. For works featuring nudity, by submitting via CuratorSpace, you are confirming that anyone featured in the work is 18 years of age or older.

III. Please submit work in the spirit of openness. We aim to create a space for creativity, conversation, and provide a platform for art as activism. We welcome work which is inflammatory, poignant, difficult, and obscure. However, submissions which are deliberately discriminatory (in whatever capacity), which undermine the autonomy of others, or which cause harm to those who are vulnerable, will not be published.

In addition to our three requests, when submitting to the MASS please ensure that you consent to our holding your contact details, and any other personal data you may provide (ie Name, Contact details), as detailed in our privacy policy.

Submissions can be withdrawn at any time before the submission deadline. If you wish to withdraw your work from publication after the publishing date (last day of each month), please contact us.

Submissions close a few days before the last day of the month, check the open call for specific dates!

For any questions please contact the editors directly via CuratorSpace.

Previous issues of the MASS are available to view online at www.the-mass.com
Contact the curator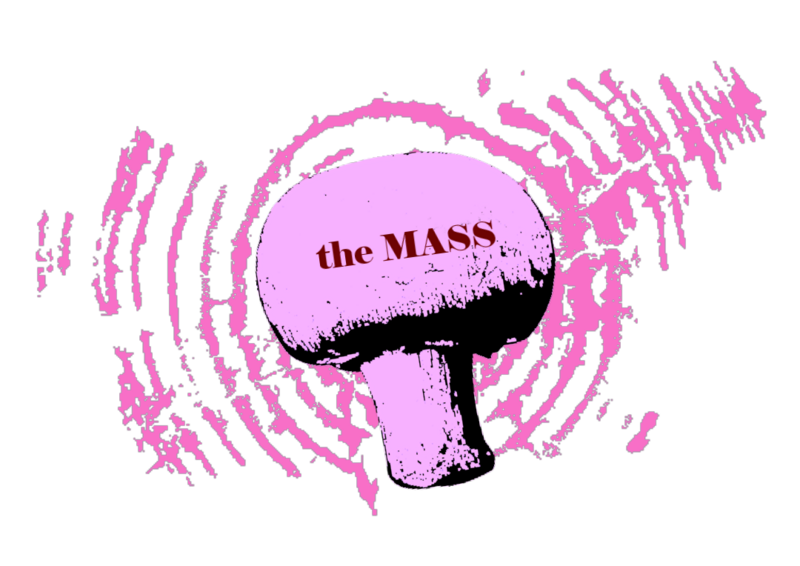 Who is eligible for this opportunity?
Everyone!
When is the deadline?
31st March 2023 (23:59 GMT)
How many works can I submit?
You can submit for multiple issues, however we ask that you limit your submission to one work per issue. In the case of multiple works with different collaborators, we will consider these for publication within one issue.
How much does it cost?
Nothing!
Are there payments to artists?
We are a non-monetised publication. No money comes in – we do not sell anything, and we do not advertise. All our costs (web hosting, email, storage) are provided as donations in-kind by the editors, who give their time freely. We do not offer payment for work featured in the Mass, however we also do not offer or endorse "payment in exposure" as we believe this undermines the value of creative work.
What publicity will be provided as part of the opportunity?
We will publish the MASS online at www.the-mass.com (see website for previous issues). We will also publicise your work via our social media channels across each month.
How do you decide on proposals?
We assess submissions based on their suitability for the respective issue, as well as how we feel they work alongside other submissions for the given month. If we feel that your work might be best suited for another month, we will contact you to discuss this.

Unfortunately, we are unable to accept all work which is submitted to us, though we endeavour to feature as many people as we can!
What happens if my proposal is chosen?
We will contact you after the submission deadline. If we have specific questions, or there is a problem with your submission (for example, links are broken, etc.) we may contact you to resolve the problem.

If your work is selected, it will be published in our online collection at www.the-mass.com
What kind of proposals are you looking for?
We welcome all kinds of work. Each issue revolves around a theme. Feel free to respond to this theme, or any current event for the issue in which you are applying under.
You must have an account to send a message to the curator of this opportunity. Registering only takes a few moments. Once registered you'll be able to keep track of all of your submissions and get updates on upcoming opportunities.
Already have an account? You must log in to send this curator a message.
Subscribe to our newsletter
Get the latest CuratorSpace news, updates about new opportunities, upcoming deadlines, and art-related promotions.
Advertisement