The Ghost Tide
Deadline: 29/06/2018 | Published: 14/05/2018 | Venue: Thames-Side Studios | City: London | Region: London | Country: United Kingdom | Monika Bobinska
Report this?
Artist submissions sought for The Ghost Tide - a group exhibition at Thames-Side Studios London, curated by Monika Bobinska and Sarah Sparkes. The show evokes ghosts as a migratory tide washed up along the shore of the Thames, historical and cultural baggage in tow. Runs 20 October - 4 November 2018.
The Ghost Tide - a group exhibition curated by Monika Bobinska and Sarah Sparkes - evokes the migratory tide of ghosts washed up along the shore of the Thames, their historical baggage in tow.
Ghosts exist as an idea – ghost, spirit or immaterial part of a deceased person - across cultures all around the world and throughout recorded history. 
The Ghost Tide invites artists to re-imagine the ghost as a cultural phenomenon, presenting works which explore ghosts from diverse organised and vernacular belief systems. 
The show includes sculpture, installation, film, sound, performance and wall based works, as well as a number of public events. 
The Ghost Tide's location on the Thames, in a fast-changing area of the city, alludes to the presence of artists in this part of London, as a migratory tide of creative flotsam and jetsam which ebbs and flows as the city gentrifies and develops.
We are interested in works of a material nature – sculpture, installation, wall based works etc, though we do have room for some audio visual pieces.
We welcome artists response to the following, but are also open to other interpretations:
How the idea and aesthetics of the ghost or spirit manifests in different cultures
The integration of ghost cultures across countries both in belief systems, vernacular beliefs and popular culture
Ghosts within cultural groups that have been dispossessed, repressed and marginalised
Ghosts in border regions, edge-lands, margins
Ghosts and water, maritime histories, folklore, ghosts stories
Channelling ghosts through technological and physiological means
New visualisations of contemporary international ghosts
Works which have a direct reference to the locale of the gallery – the river Thames being a trade and migratory route into the city/ country.  Today, London city airport is located just across the river.  The Thames barrier is close by, built to hold back the flood tide.  Warehouses once containing manufacturing industry are now home to a nebulous, temporary and migratory group – artists. 
About the Curators 
Sarah Sparkes is an artist curator. She leads the visual arts and creative research project GHost, curating an on-going programme of exhibitions, performances and interdisciplinary seminars interrogating the idea of the ghost. GHost events have been supported by Folkestone Biennial, University of the Arts, University of London, FACT (Foundation for Art and Creative Technology), NTMoFA (National Taiwan Museum of Fine Arts), Inspiral London and Arts Council of England. Sparkes has published chapters on the GHost project and has lectured extensively on this subject. Her work The GHost Formula, 2016, commissioned by FACT, recently toured to NTMoFA as part of the exhibition No Such Thing As Gravity curated by Rob la Frenais. She is currently undertaking an artist residency, together with Ian Thompson, at Allenheads Contemporary Arts In Northumberland.
https://www.ghosthostings.co.uk/
http://www.theghostportal.co.uk/

Monika Bobinska
Monika Bobinska is the director of CANAL, which organizes exhibitions and art projects in a variety of settings. She is the founder of the North Devon Artist Residency, launching in 2018.
Contact the curator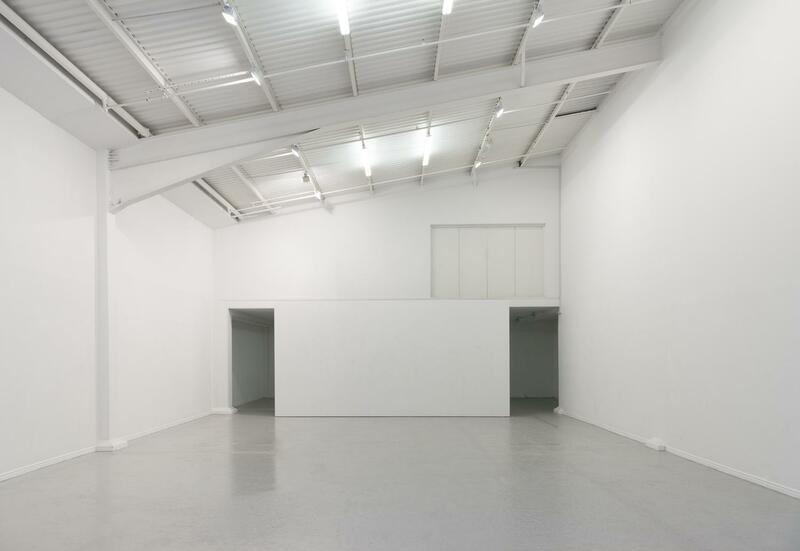 Who is eligible for this opportunity?
Practising artists at any stage of their career
When is the deadline?
Friday 29 June 2018
When is the delivery date?
Tuesday 16 October 2018
When do I need to collect my work?
Monday 5 November 2018
Are there payments to artists?
No
Is there a private view / opening?
Friday 19 October 2018
What are the exhibition opening hours?
Thursday - Sunday 12-6pm or by appointment
Does the location have disabled access?
Yes, contact the organisers for full details
What publicity will be provided as part of the opportunity?
Thames-Side Gallery website and mailing list; Canal Projects website and mailing list; GHost website and mailing list; New Exhibitions of Contemporary Art listing; Art Rabbit; Arts Media Contacts database; posters and invite cards; social media campaign; commissioned exhibition essay
Do I need to be present?
If you have specific requirements about the installation of your work, or for site-specific work/performance, you will need to be present.
We encourage artists to attend the private view where possible.
Where will my venue be listed?
Thames-Side Gallery website; Canal Projects website; GHost website; New Exhibitions of Contemporary Art listing; Art Rabbit; local and national press
What happens if my proposal is chosen?
We will email you by Monday 9th July 2018.
You must have an account to send a message to the curator of this opportunity. Registering only takes a few moments. Once registered you'll be able to keep track of all of your submissions and get updates on upcoming opportunities.
Already have an account? You must log in to send this curator a message.
Subscribe to our newsletter
Get the latest CuratorSpace news, updates about new opportunities, upcoming deadlines, and art-related promotions.
Advertisement