The World's Shittest Exhibition
Deadline: 21/03/2021 | Published: 20/02/2021 | City: Online | Region: London | Country: United Kingdom | Uncovered Collective
Report this?
Why exhibit your work in an actual space in front of people, when you could just do it online? We are looking for artwork to be displayed as part of an online gallery hosted on our website. All mediums are welcome as long as they are submitted as photographs. Pay £5 for the privilege with the chance of winning prizes (up to £10,000!)
With the shutdown of the physical art-world, like many others, we have decided to go online but approach the project in a humorous and irreverent manner. We firmly believe that art is a visceral experience and can only be fully appreciated in person. The theme of the show therefore reflects our view and experiences of online exhibitions. A satirical comment on this aspect of art production and appreciation.

The prize for best in show is a Twix, 'Best Artist' mug and a scratchcard - your chance to win up to £10,000

(Please let us know if you are a vegan and we'll eat the Twix on your behalf).

Despite the stoopid premise we intend to approach the show with the same level of professionalism we bring to all of our projects. This includes advertising the show across our media platforms and producing an Artist Showcase for each of the selected artists.

Our website is an ongoing cost and we are viewing the £5 submission fee as a donation to finance this.  Your support would be greatly appreciated.

Uncovered Collective is an artist collective based primarily in London. Formed in 2017 by a group of practising artists. We are a community driven organisation serving creatives both within and outside of the gallery system, with the goal of acting as a support network for artists to generate lasting connections and exhibit works in great spaces.

We showcase contemporary art by hosting group exhibitions in unusual locations. Site specific works are heavily encouraged and shows are curated to allow works to engage and create a dialouge with the location in which they are shown. We have a proven track record of successful exhibitions from small tightly themed shows to large scale (over forty artist) extravaganzas. 

www.uncoveredcollective.org
Contact the curator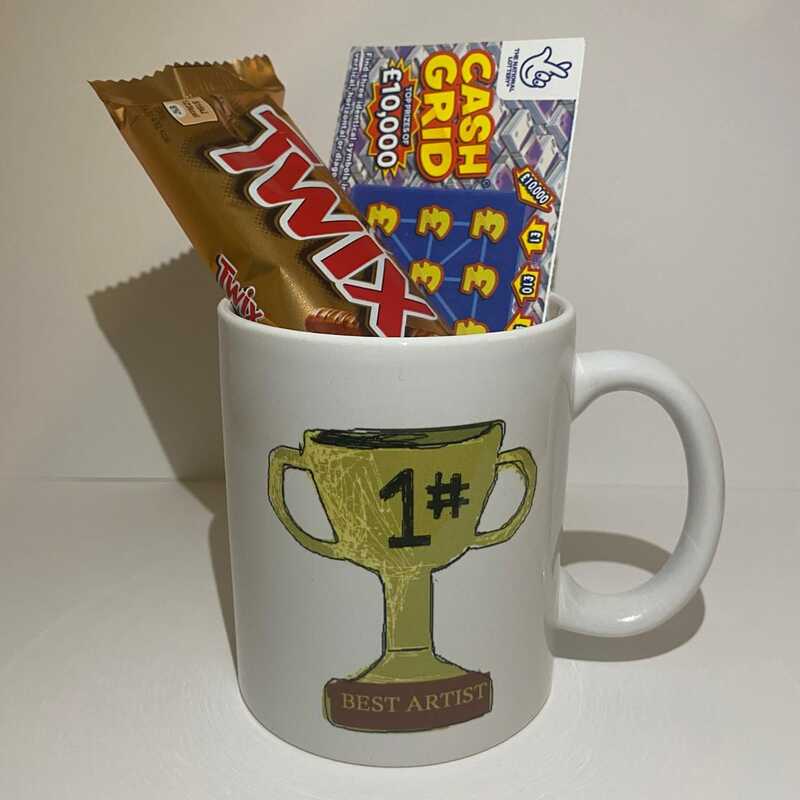 My art isn't shit - why should I submit?
'The World's Shittest Exhibition' is not a statement about the artworks but a humourous comment about online exhibitions. It all depends if you want to be part of the joke.
Why £5.00 submission?
Our website is an ongoing cost and we are hoping to raise some money to finance it.
The prize of a Twix and novelty mug - are you joking?
Yes.
The £10,000 cash prize is just a scratchcard. Are you taking the piss?
Yes.
You must have an account to send a message to the curator of this opportunity. Registering only takes a few moments. Once registered you'll be able to keep track of all of your submissions and get updates on upcoming opportunities.
Already have an account? You must log in to send this curator a message.
Subscribe to our newsletter
Get the latest CuratorSpace news, updates about new opportunities, upcoming deadlines, and art-related promotions.
Advertisement