CuratorSpace Artist Bursary #8: Alice Banfield
Alice Banfield is a Welsh autistic artist based in Cardiff. Her practice explores her experiences as an autistic person. She uses this narrative to deconstruct misconceptions of autism. In particular, how the language used by some organisations portrays autism as a disease that can be treated. In using this negative language, some have attempted to 'cure' autism with pseudo-medicine such as MMS (Miracle Mineral Supplement), which contains Chlorine Dioxide.
"My current approach to producing art focuses on 'safe spaces'. This was informed by my previous residency at ARCADE/CAMPFA; which was located in one of Cardiff's main shopping centres. During the residency, I became aware that some of the public space was introducing ways to accommodate autistic people by introducing the 'autism hour'. I began to narrate my engagement with environments I consider overly sensory by using the spoon theory; a coping mechanism used by the disability community to measure the amount of energy disabled people consumed per task.

Continuing on from this, I aim to collaborate with other autistic people and explore 'stimming.' 'Stimming' is a repetitive behavior that some autistic people use to feel settled in public environments. I interpret stimming as some form of daily ritual to normalize this behaviour and to promote stimming as an act of self-care, as shown in my work Shiver Dance. I would like to expand on this by learning what others do to stim and incorporate that within my work to show the empowerment of stimming."
You can see more of Alice's work on CuratorSpace or on her website.

During the pandemic, CuratorSpace have adapted their artist bursaries to support artists with small grants to maintain their art practice. To find out more, click here.

Subscribe to our newsletter
Get the latest CuratorSpace news, updates about new opportunities, upcoming deadlines, and art-related promotions.
Advertisement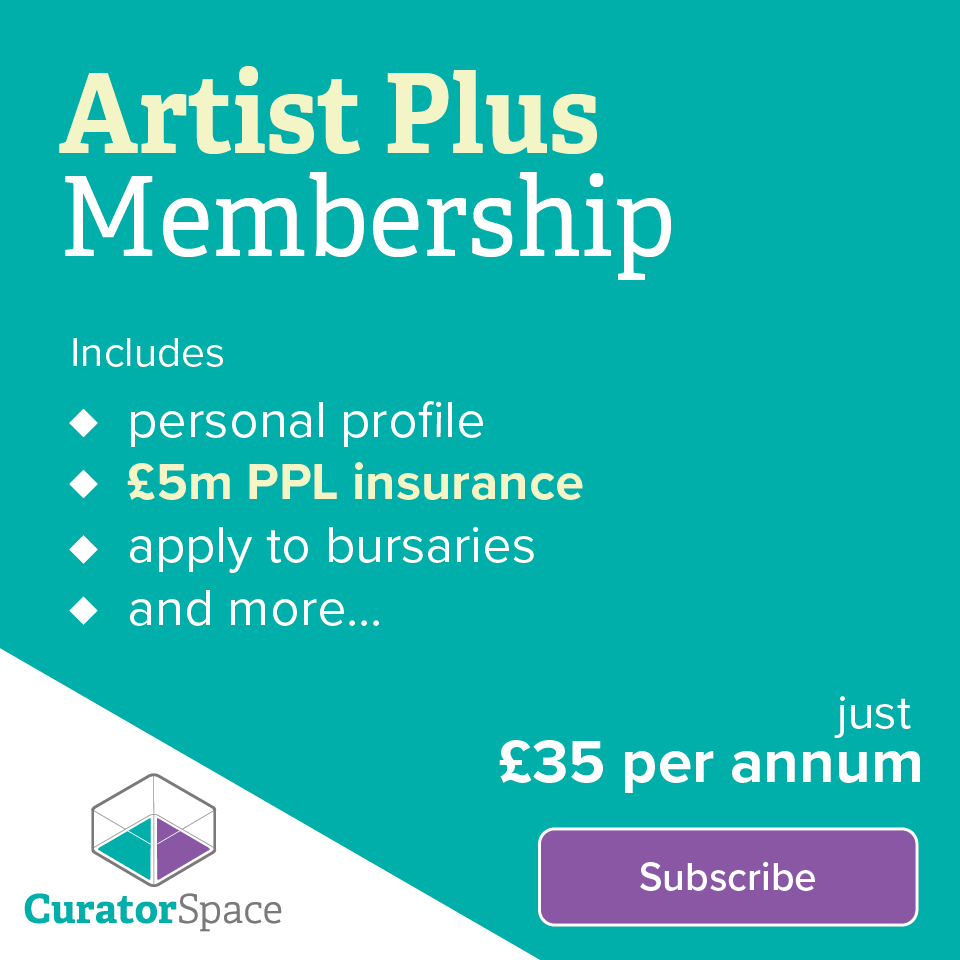 Not another listings site
CuratorSpace isn't another listings website; it's a place where curators and organisers can use custom online forms to allow artists to apply to their opportunity. It also allows you to see and manage all submissions made to your opportunity on the website, and to contact contributors directly.
Register now and you can start making submissions and even create your first opportunity for free.