Artwork for new West Yorkshire Children and Young Peoples Mental Health Service
Deadline: 08/11/2021 | Published: 10/10/2021 | Region: West Yorkshire | Country: United Kingdom | Em Inman
Paid opportunity
Report this?
We are looking for artwork for the Red Kite View Art Gallery which will reside in the main reception of the new hospital. Our ARTS STRATEGY aims to create a safe, clinically appropriate space that uses the arts to provide visual appeal but that also offers a recovering well, and inspiring environment which aims to address some of the wider challenges faced by young people through acknowledging the role that creativity has to play.
This new £20 million unit, to be known as Red Kite View, will accommodate a new enhanced Children and Young People's Mental Health Inpatient Service (previously known as CAMHS). The new unit will include 22 inpatient beds and much needed improvements and facilities for children and young people across West Yorkshire.

This will include a range of spacious and therapeutic areas, including a multi-purpose activity room, educational facilities, a family visiting room, courtyards and a green communal space for service users and staff. The plans for the new unit were developed with young people and their families, and will deliver a high quality environment and the best possible care for young people.

At the end of December 2020, and following consultation with residents at York's Mill Lodge, Leeds' Little Woodhouse Hall, and Youth Board members, the name of the CAMHS unit will be – Red Kite View.

The Kite is a bird that is well-established in West Yorkshire, and it can also be something fun that you fly in the sky. The name lends itself well to further naming of the two wards at the unit, as well as a theme for the internal artwork, so Board members felt this name would appeal to young people across different ages.

In line with our Arts Strategy, our hopes are;
To improve the visual appeal of the hospital so it is valued by residents and staff and so that visitors have a positive and inspiring experience
To consider the impact of the art within the building on its residents and staff not only aesthetically, but by embedding a recovering and staying well through the arts and creativity ethos in the clinical model
To develop ongoing and evolving creative engagement possibilities for young people, staff and stakeholders
To ensure that at its completion we have developed an environment that moves, evolves and offers inspiration, connection and beauty
To invest in the arts from diverse external sources across the whole region

We would like to invite artists from across the West Yorkshire region to submit work to be installed within the Red Kite View gallery space. 

Artists will be paid £250 per selected artwork.
Contact the curator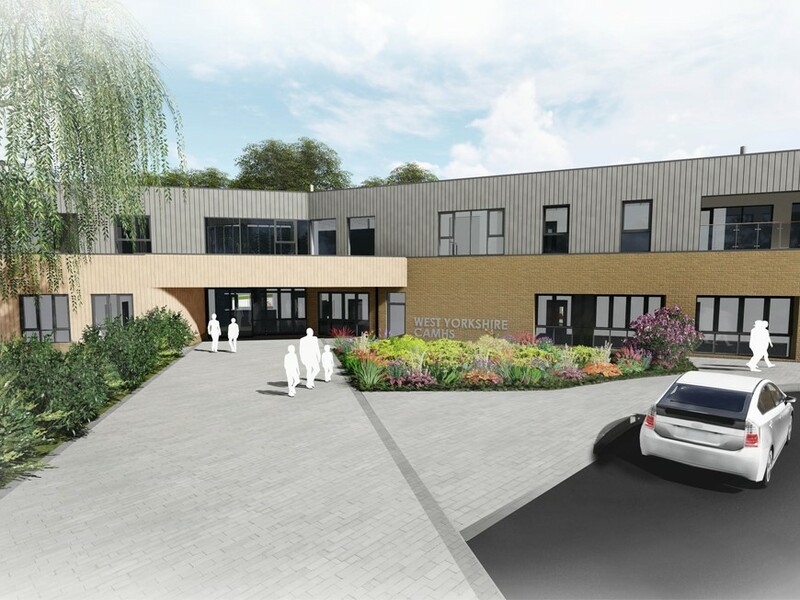 Who is eligible for this opportunity?
Anyone identifying as an artist in the West Yorkshire region. We particularly welcome submissions from young people up to the age of 25 and from the BIPOC communities.
When is the deadline?
8th November 2021
How many works can I submit?
Up to 3 pieces
When is the delivery date?
Selected works will need to be delivered by 15th November 2021
Are there payments to artists?
Artists will be paid £250 per selected artwork and LYPFT will own the artwork.
Does the location have disabled access?
Yes
What publicity will be provided as part of the opportunity?
There will be publicity around the opening of this event however it is unknown at this stage how this will progress due to current restrictions. All artworks in the hospital will form part of a document that is available to visitors and service users about the artworks included in the hospital and a biography of the artists.
How do you decide on proposals?
A panel from LYPFT will select 5 artworks from the submissions.
What happens if my proposal is chosen?
If your artwork is selected you will be notified by email and your artwork will need to be delivered by the 15th November.
What kind of proposals are you looking for?
We would like the artworks to respond to the themes that the building name and interior have been built on, we would also like the artists to have an interest in the use of art, creativity and originality to improve recovery from mental illness.
You must have an account to send a message to the curator of this opportunity. Registering only takes a few moments. Once registered you'll be able to keep track of all of your submissions and get updates on upcoming opportunities.
Already have an account? You must log in to send this curator a message.
Subscribe to our newsletter
Get the latest CuratorSpace news, updates about new opportunities, upcoming deadlines, and art-related promotions.
Advertisement