Nowadays - Contemporary Art Publication
Deadline: 05/07/2021 | Published: 03/06/2021 | City: Norwich | Region: Norfolk | Country: United Kingdom | Lois Emma Harkin
Report this?
'Nowadays' examines the rise in technology and contemporary art and the explicit difference - or differences that are circulating contemporary practice. The publication will engage with the how's and why's of 'New Media Art' and broaden understandings of the 'new'.
'Nowadays' plans to engage, educate and inspire the public through artist interviews, excerpts, artist profiles, shared readings and reviews. Additionally, 'Nowadays' aims to include a selection of inspiring Q+As and texts from contemporary exhibition spaces and creative institutions.

The publication invites all creatives working in, or who has an interest in, contemporary art influenced by technology. If you have something to say, 'Nowadays' wants to hear and publish it. 

Here is what you can submit:
Excerpt - If you have a specific topic of interest regarding art and technology (its influence on contemporary practice), share it in an excerpt. If you are wanting to submit writing for this, please give a brief outline of the excerpt in the submission form.
Artist profile - Share some of your digital artwork and support it with a written statement or Q+A. If you are submitting artwork, please submit high-quality images and a detailed description. Please, note, 'Nowadays' is only looking for digital art or art that is highly influenced by technology.
Q +A - Take part in a Q+A discussing your practice. If you would like to take part in the Q+A please be aware, the publication is only looking to interview digital artists. If you are wanting to take part in this option, please state it in the description with a brief understanding of your practice. 


What the participants get by getting involved:
Permanent feature in the publication (digital and physical)
A free copy of the finished publication 
Promotion across social media and Linkedin - 'Nowadays' will be shared with respected professionals in the creative field and the general public.

Deadline for all material submitted - Monday 5th July 2021.

The release date is yet to be confirmed but, it will be before August 2021.
Contact the curator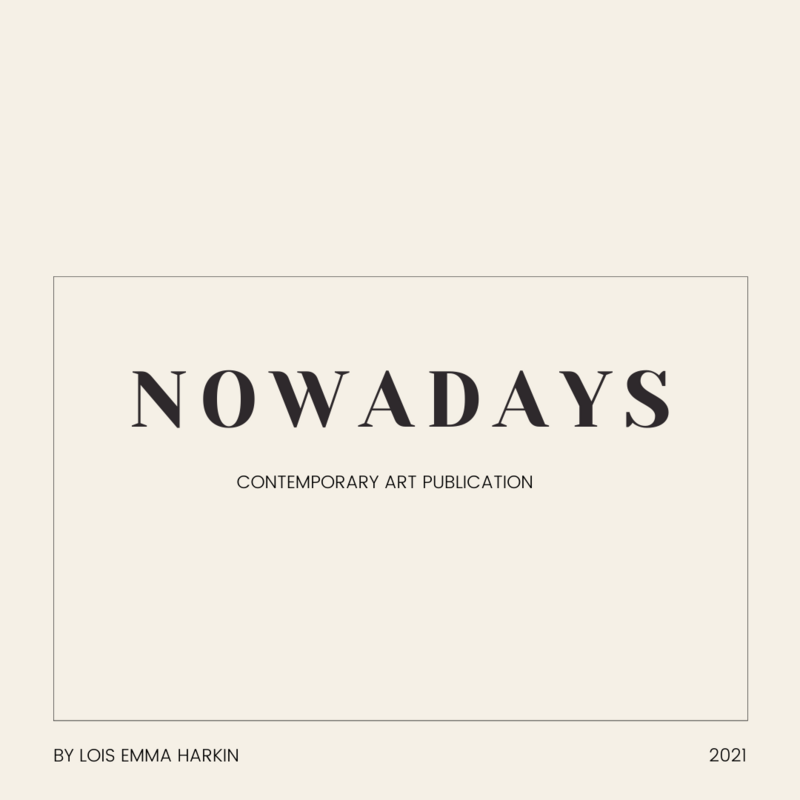 When is the deadline?
Monday 5th July 2021
How much does it cost?
Free
Are there payments to artists?
No
What publicity will be provided as part of the opportunity?
Promotion across social media and LinkedIn - 'Nowadays' will be shared with respected professionals in the creative field and the general public.
How do you decide on proposals?
Relevance towards contemporary art and digital media.
What happens if my proposal is chosen?
You will be contacted via CuratorSpace or email
You must have an account to send a message to the curator of this opportunity. Registering only takes a few moments. Once registered you'll be able to keep track of all of your submissions and get updates on upcoming opportunities.
Already have an account? You must log in to send this curator a message.
Subscribe to our newsletter
Get the latest CuratorSpace news, updates about new opportunities, upcoming deadlines, and art-related promotions.
Advertisement