The Everyday - Open Call
Deadline: 08/05/2022 | Published: 03/03/2022 | Venue: Fronteer Gallery | City: Sheffield | Region: South Yorkshire | Country: United Kingdom | Fronteer Art
Report this?
Fronteer Gallery is looking to put together an exhibition of the everyday, and dare we say it… the mundane.
Fronteer Gallery are looking for work about 'the everyday' for an exhibition of smaller works in the basement exhibition space. This could be everyday objects, scenery, or just everyday life.  Perhaps it's those little things that seem so unimportant to others but feel so very important to you, or maybe you are inspired by the places and objects that you have so long ignored in your everyday life.

Work can be in any medium, except audio or video work. Work should be no bigger than 30 x 30cm, although it can be smaller and any shape, and does not need to be framed. 3D work should be able to stand on a 30x30 plinth or smaller.

Artists are invited to submit 1 piece of work for the exhibition. You may provide a short description of no more than 150 words which will be displayed alongside the work.

The exhibition will run for 5 weeks from 2nd June - 2nd July 2022.

The gallery is open Wednesdays - Saturdays.

Artists from all backgrounds are invited to submit ONE piece of work each. It is free to apply with only successful artists paying a fee of £20.

In return for your fee, you will get a private view evening with free drinks which you are welcome to bring friends and family along to, promotion of the exhibition online through social media posts, and the gallery will handle sales.

NO INVIGILATION
The submission deadline is 8th May 2022 and successful artists will be contacted by 10th May.

Successful artists are welcome to send their work by post. Please note that it can only be sent using Royal Mail, and must the fit dimensions for a Royal Mail medium parcel. Due to Coronavirus restrictions only Royal Mail delivery personnel have access to the building where the post will be sent to. We cannot accept work sent by courier, including Parcelforce. Please note that the postal address is not the same as the gallery address. All work sent by post must reach us not later than 27th May 2022.

Artists are also welcome to deliver work in person to the gallery during gallery opening hours before 27th May 2022. Any work which is too big to be sent as a Royal Mail medium parcel must be delivered in person.

Successful artists should pay their £20 fee by 27th May 2022.

Work can be offered for sale during the exhibition, and there is a commission charge of 10%.

Please contact us if you have any questions.

How to Submit

Wall Mounted work
Artists are invited to submit one piece of work no bigger than 30cm across any one side for wall mounted work. This includes any frames or mounts. Work can be smaller and any dimension, as long as it is less than 30cm x 30cm. All work should be ready to hang and can be framed or unframed, although all work must be light enough to be held in place with Command Strips for 5 weeks. You may submit up to 3 images of your piece of work.

Sculpture and 3-D
3-D and sculptural work that does not hang on the wall should be able to fit onto a 30 x 30 plinth. All work should be ready to display.

Work in this exhibition will be left unattended with no invigilation. The gallery will be staffed at all times when open to the public, although gallery staff will be upstairs in the main gallery space.

Work should be collected from the gallery during gallery opening hours between 13th July – 13th August 2022. If you would like your work returning to you by post please be aware that we charge a fee which includes a small handling fee and 2nd Class signed for postage. Larger parcels can be returned through Parcelforce and will be sent Express 48. Couriers cannot collect your work from the gallery. If work is small enough you are welcome to include a stamped addressed envelope for return postage which will incur no further charge.

All work must be complete at the time of submission. Any work which varies from the original piece submitted may be rejected. If you wish to submit any form of print, it will be your responsibility to print it off and prepare it for exhibition before delivering it to us.

Thank you and good luck!
Michael and Sharon (The Fronteer Team)
Contact the curator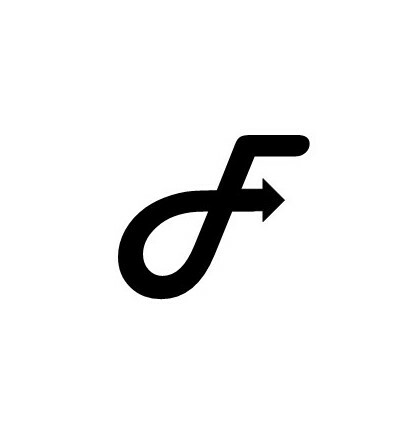 Who is eligible for this opportunity?
Any UK based artist.
When is the deadline?
8th May 2022.
How many works can I submit?
1 per artist.
When is the delivery date?
27th May 2022.
When do I need to collect my work?
After 13th July 2022.
How much does it cost?
It is free to submit with successful artists paying a £20 fee.
Is there a private view / opening?
Yes, Thursday 2nd June.
What are the exhibition opening hours?
Wed - Sat each week.
Does the location have disabled access?
Unfortunately there is no disabled access to the basement.
What happens if my proposal is chosen?
You will be contacted by 10th May 2022.
You must have an account to send a message to the curator of this opportunity. Registering only takes a few moments. Once registered you'll be able to keep track of all of your submissions and get updates on upcoming opportunities.
Already have an account? You must log in to send this curator a message.
Subscribe to our newsletter
Get the latest CuratorSpace news, updates about new opportunities, upcoming deadlines, and art-related promotions.
Advertisement