art lab conflab
Deadline: n/a | Published: 20/10/2018 | City: London | Region: London | Country: United Kingdom | Abena Addo
Report this?
artlab conflab is a new initiative aimed at empowering women and invited guests to explore particularly visual art of a 'non-commercial', controversial, exploratory, experimental or developmental nature. Or just to view their work in a different, supportive and non-judgemental, 'human-scale' environment.
The project can be as defined or as loose, as you want it to be. There are no prescriptive elements to it. It would be good if there were some element of interaction about your work, only because it is a common thread in opening up your work to a greater audience, as some people need help to 'unpick' and make sense of art.

Too often, formal education puts people off from talking about their work with others, as women in particular, and others too, have felt misunderstood, or not listened to. This residency comes with the chance to be listened to, or to talk about your work, if desired. The exact breakdown will be discussed, but it will be around forty five minutes in total.

Set in a leafy South London suburb, it is the brain child of Abena Addo BA, PGCE and speaks to her experience as an Artist, Teacher, and community activist, and someone who has been through formal art education. She says; "I think we are living in a very pivotal time, the kind of moment where  we need art, we need reflection, we need thought"

This space will provide women with the opportunity to reflect on their practice, to honour and develop themselves as a creative body, and to invite their loved ones, or perhaps their very own 'doubters' and 'naysayers' that will assist them to tap into their subconscious inhibitors and  elevate their confidence to another level.

Following her inclusion in a recent open studio, she realised that people really respond to the intimate environment of the domestic studio, and researched that 'home galleries' were a thing, and decided to create one. Well, this opportunity is not a gallery per se, but you are welcome to invite people to an outcome of your work at the conclusion of the process.

Costs
Cost of the experience is £145. This will be from Sunday evening from 7.30pm to Thursday, at a time of your convenience, before 6pm.  Basic sleeping accomodation is included. The arrangement is for a solo guest.

Archive Package £50. Factual ['Non-judgement' based] write-up, documentation, and inclusion on website
www.artyesart.com, for your references.

There will be a £5 processing fee for submissions.
There will be a [Returnable] deposit of fifty pounds.
Contact the curator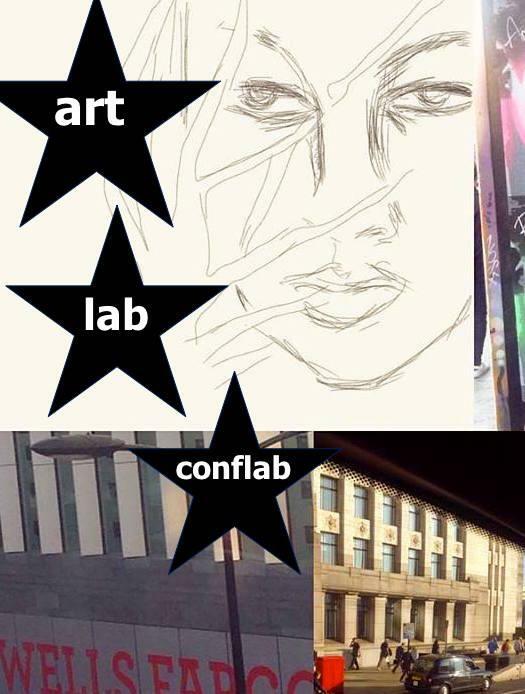 Who is eligible for this opportunity?
This opportunity is open to women of all ages and men up to the age of twenty eight.
When is the deadline?
There is no deadline, artists are invited to apply on a 'rolling basis'
How many works can I submit?
The idea is that you will create works, or show existing works to others. It's up to you how many pieces you wish to bring with you to the art lab, within reason. Four pieces on this platform. Thank you.
When is the delivery date?
That will be decided between us.
When do I need to collect my work?
You will need to take with you any work that you create. You will receive your deposit, when all works have been taken with you. Thank You.
How much does it cost?
It will cost £145. This will be from Sunday evening from 7.30pm to Thursday, at a time of your convenience, before 6pm. Basic sleeping accommodation is inclusive. The arrangement is for a solo guest. There will be a [Returnable] deposit of £50, and a£5 processing fee.
Are there payments to artists?
No, sorry. But you are welcome to invite upstanding people to view your work, during this time. The room is comfortable for a meeting.
Is there a private view / opening?
You can have a private view if you desire. You will need to organise that. Maximum thirty people.
What are the exhibition opening hours?
All invited guests should vacate the area by 8pm. It is up to you what time you start your invitations at. You are responsible for the conduct of your guests whilst in your company. No smoking inside.
Does the location have disabled access?
Unfortunately not. It is on the top floor of a three story building, with no lift. This should be taken into consideration.
What publicity will be provided as part of the opportunity?
No specific publicity for this opportunity. Participants are welcome to produce their own, but should exercise discretion to whom the flyers etc are distributed
Do I need to be present?
You are free to come and go as you please, but no guests can be at the premises without you.
Where will my venue be listed?
It will not be listed, but if you want to opt in to have your experience included as part of 'an archive', you are welcome to do this. There will be a write-up, and some visual documentation. You will need to stipulate this at the beginning. It can be used as a link to funding bodies etc. There will be a charge for this of £50, there is a commitment for inclusion for three years, but it may be beyond this. This is the 'Archive Package'
How do you decide on proposals?
Decisions on proposals will be based upon the thought processes of the artist, and the relationship they have with their practice and their work, and the purpose behind why they want the opportunity.
What happens if my proposal is chosen?
You will be contacted to be asked what dates you had in mind, and for you to transfer funds. Following the receipt of the appropriate funds, you will be expected to commence your take-up of the offer.
What kind of proposals are you looking for?
I don't want to be too prescriptive, it is up to the artist really, but you need to bear in mind it is a residential setting, and there are other residencies within the building, so noises and health and safety issues will be a factor.
You must have an account to send a message to the curator of this opportunity. Registering only takes a few moments. Once registered you'll be able to keep track of all of your submissions and get updates on upcoming opportunities.
Already have an account? You must log in to send this curator a message.
Subscribe to our newsletter
Get the latest CuratorSpace news, updates about new opportunities, upcoming deadlines, and art-related promotions.
Advertisement